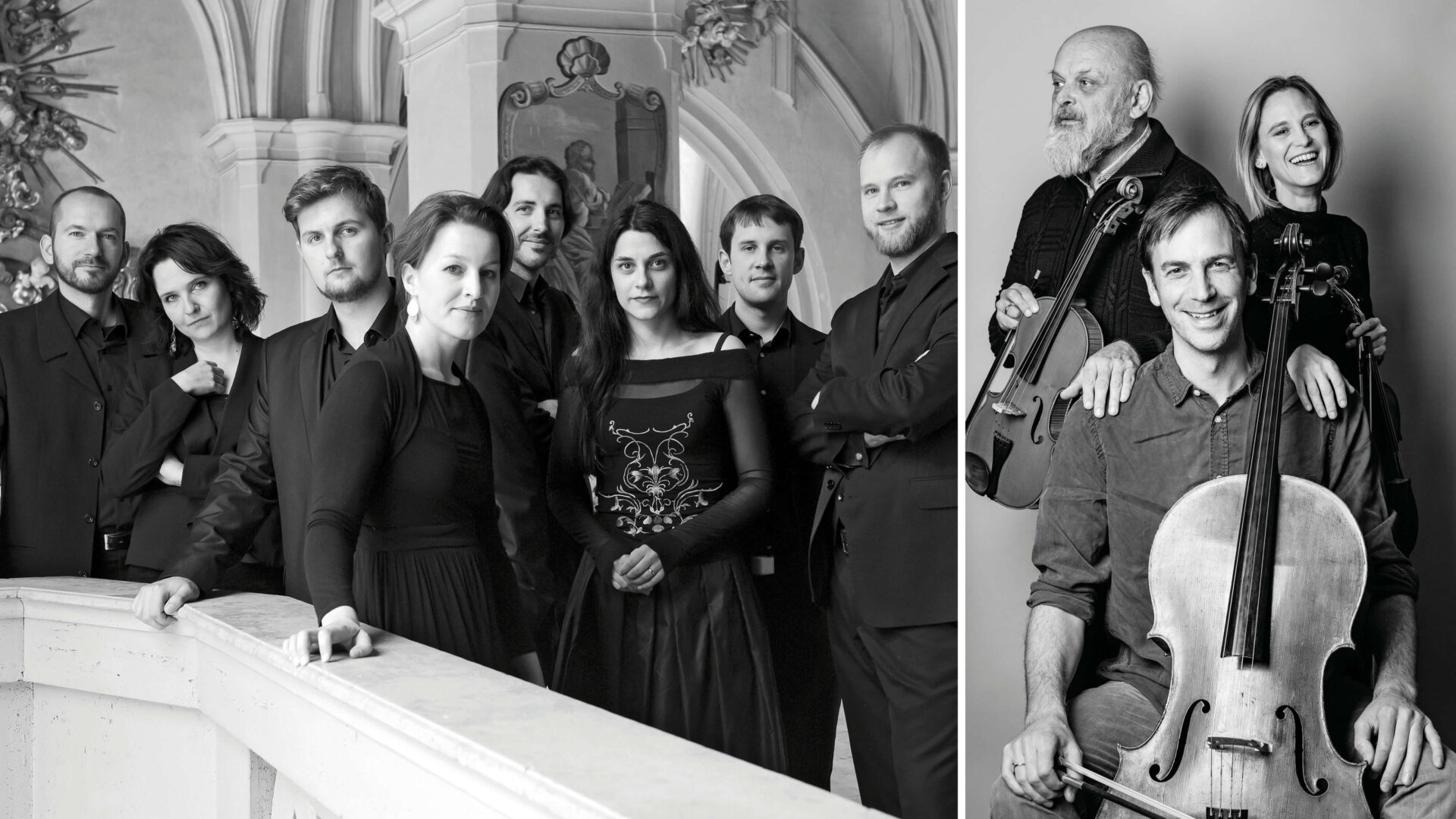 Cappella Mariana & Goeyvaerts String Trio
Flos campi – flos musicae
Who
Cappella Mariana (Czech Republic)
Guest
Goeyvaerts String Trio (Belgium)
Where
Church of St. James the Elder, Lednice
Program

Alle caeleste nec non (sequence) · Magister Perotinus Alleluia Pascha nostrum immolatus · Guillaume de Machaut Ma fin est mon commencement · Johannes Ockeghem Mort tu as navrè de ton dart · Josquin Desprez Proch dolor · Jacob Handl Gallus Viri sancti, Jesu dulcis memoria, Ego flos campi, Gaudeamus, Media vita · Arvo Pärt Da pacem Domine (arr. Pieter Stas) · Martin Smolka Maria
Without interval.
EUR 24/20
On St. Wenceslas Day, old and new music will meet. The Czech vocal ensemble Cappella Marianna and the Belgian Goeyvaers String Trio will present works by Josquin Desprez and the Slovenian Renaissance composer Jacobus Gallus, as well as contemporary compositions by Arvo Pärt and Martin Smolka. This concert is dedicated to the 200th anniversary of the birth of Gregor Johann Mendel – the founder of genetics after whom one of the Brno universities and its Faculty of Horticulture in Lednice are named.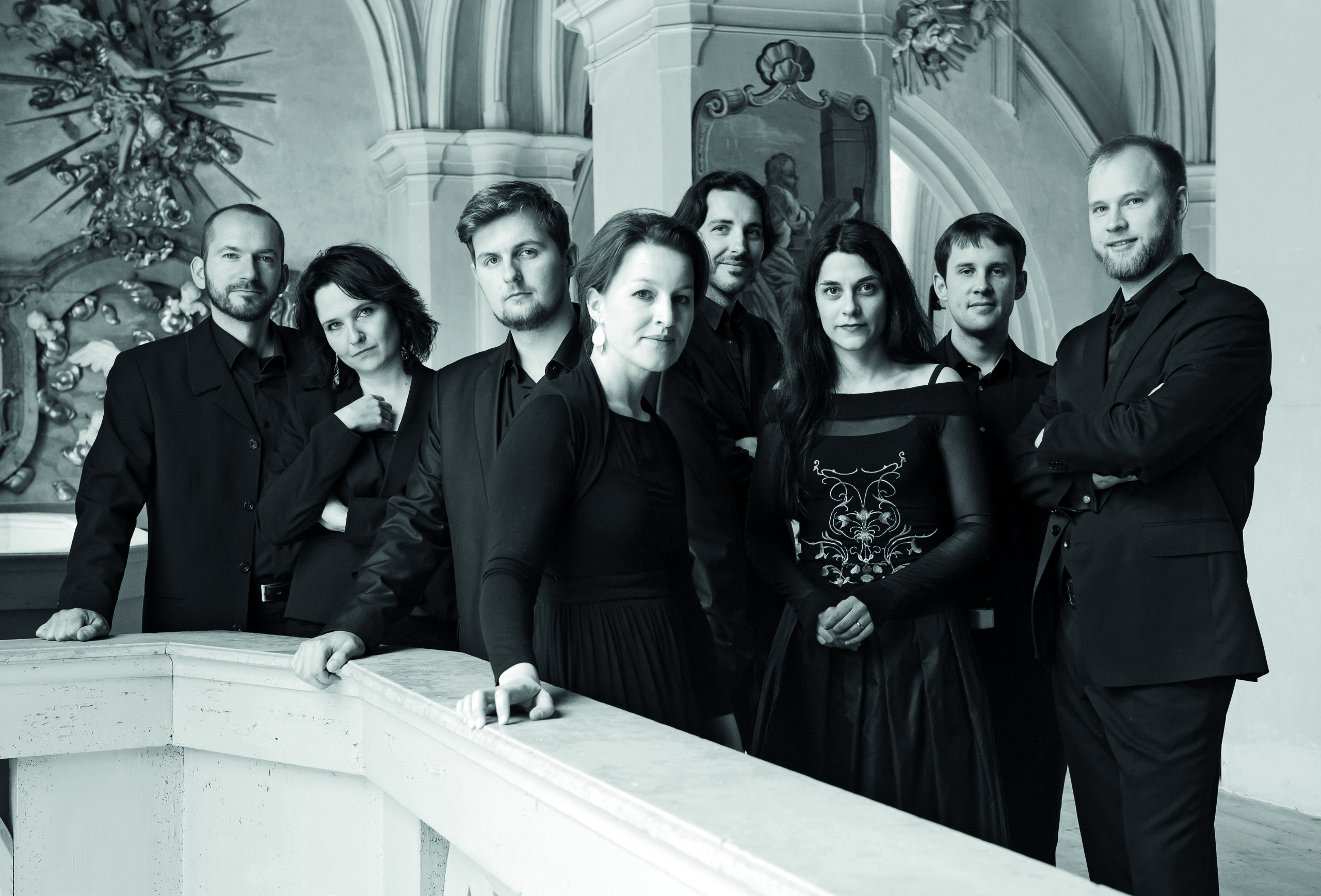 Capella Mariana
Capella Mariana is a vocal ensemble, which is specialized in the medieval and renaissance polyphony and the vocal repertoire of early Baroque. Cappella Mariana was founded in 2008 as one of the few local ensembles focusing on the interpretation of high vocal polyphony, especially from Italian, Flemish, and English Renaissance. The ensemble is an artistic guarantor of the concert cycle Lenten Fridayswhich aims to revive the historical tradition of musical performances held at the Monastery of the Knights of the Cross with the Red Star close to the Charles Bridge in Prague. The members of the ensemble are internationally renowned vocal artists, who also regularly collaborate with Collegium Marianum and frequently guest at the foremost European music festivals, such as Festival de Sablé, Festival Baroque de Pontoise, Tage Alter Musik Regensburg, Bachfest Leipzig, Mozartfest, Prague Spring, Mitte Europa or Bolzano Festival Bozen. They specialize in the interpretation of baroque and pre-romantic music and have appeared in concert halls in the Czech Republic and abroad with ensembles such as Bach Collegium Japan, Collegium Vocale Gent, Tiburtina Ensemble, Collegium 1704, and Doulce Memoire. The performances of Cappella Mariana have met with enthusiastic reception from the public and critics alike, the latter highlighting the ensemble's expressive performance based on close attention paid to the text.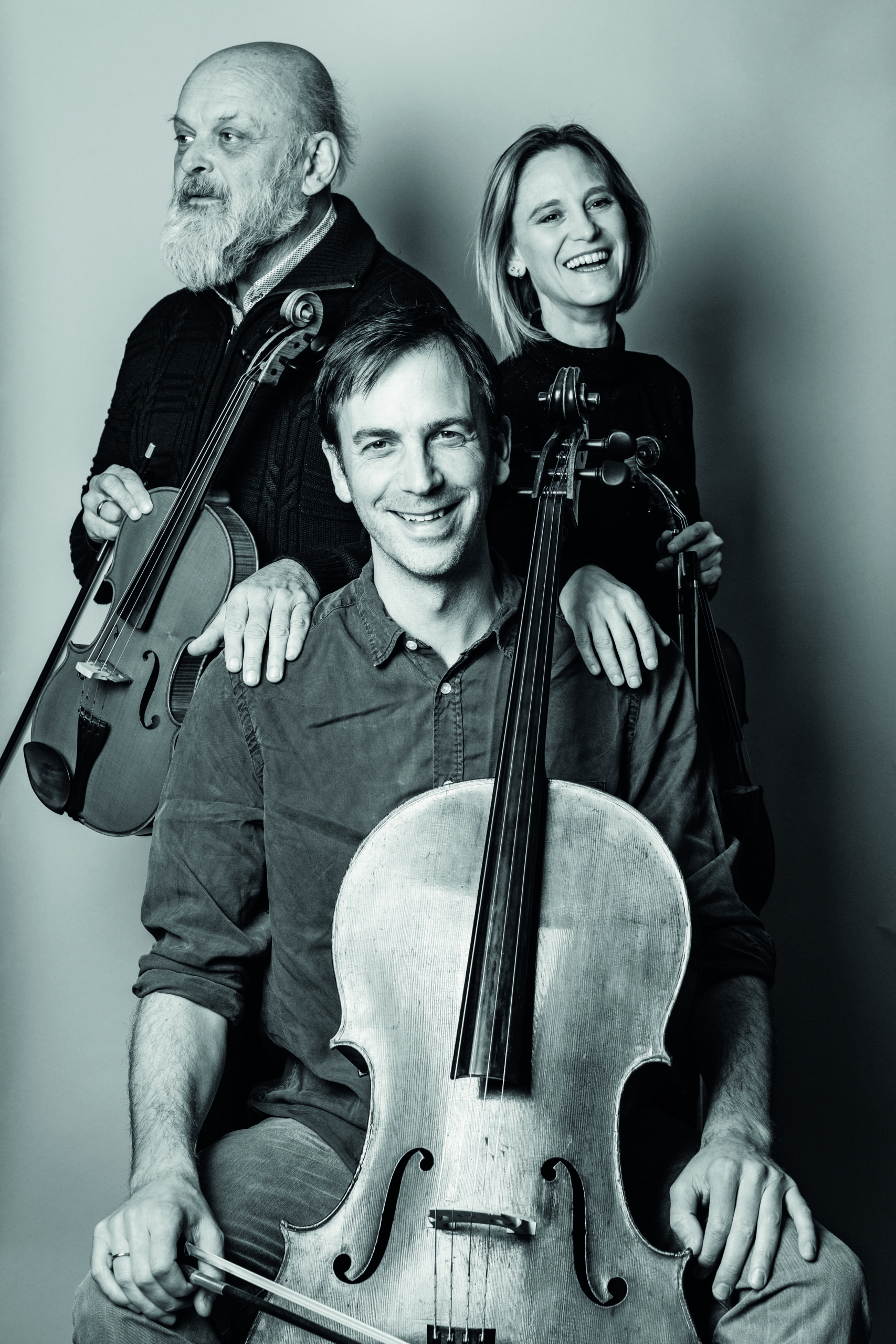 Goeyvaerts String Trio
The Belgian Goeyvaerts String Trio (Fedra Coppens – violin, Kris Matthynssens – viola, Pieter Stas – cello) focuses on music of the 20th and 21st centuries. Therefore, the have named themselves in honour of the Belgian composer Karel Goeyvaerts, who made a significant contribution to the development of modern European music.
The trio became especially famous for their second album String Trios with works by Arnold Schoenberg, Anton Webern and Alfred Schnittke and which was very positively reviewed in many music journals including Gramophone: Ung-Aang Talay from Bangkok Post stated that "this new one finds moods and colours in the score that I had never heard before". Among next renowned records are String Trios from the East (2012) with works by Sofia Gubaidulina, Alexander Knaifel, Olega Paiberdin and Giya Kancheli or Stabat Mater by Arvö Part, which is considered as one of the composer's ten best recordings.
In addition to already written pieces, the trio performs work by contemporary composers who create commissioned works for them, i.e., Charles Wuorinen's second string trio, premiered at the Guggenheim Museum in New York (2018), and works by Linda Catlin Smith and Pascale Criton, premiered at Ireland's Stations of the Sun Music Festival 2019.
Video
Other concerts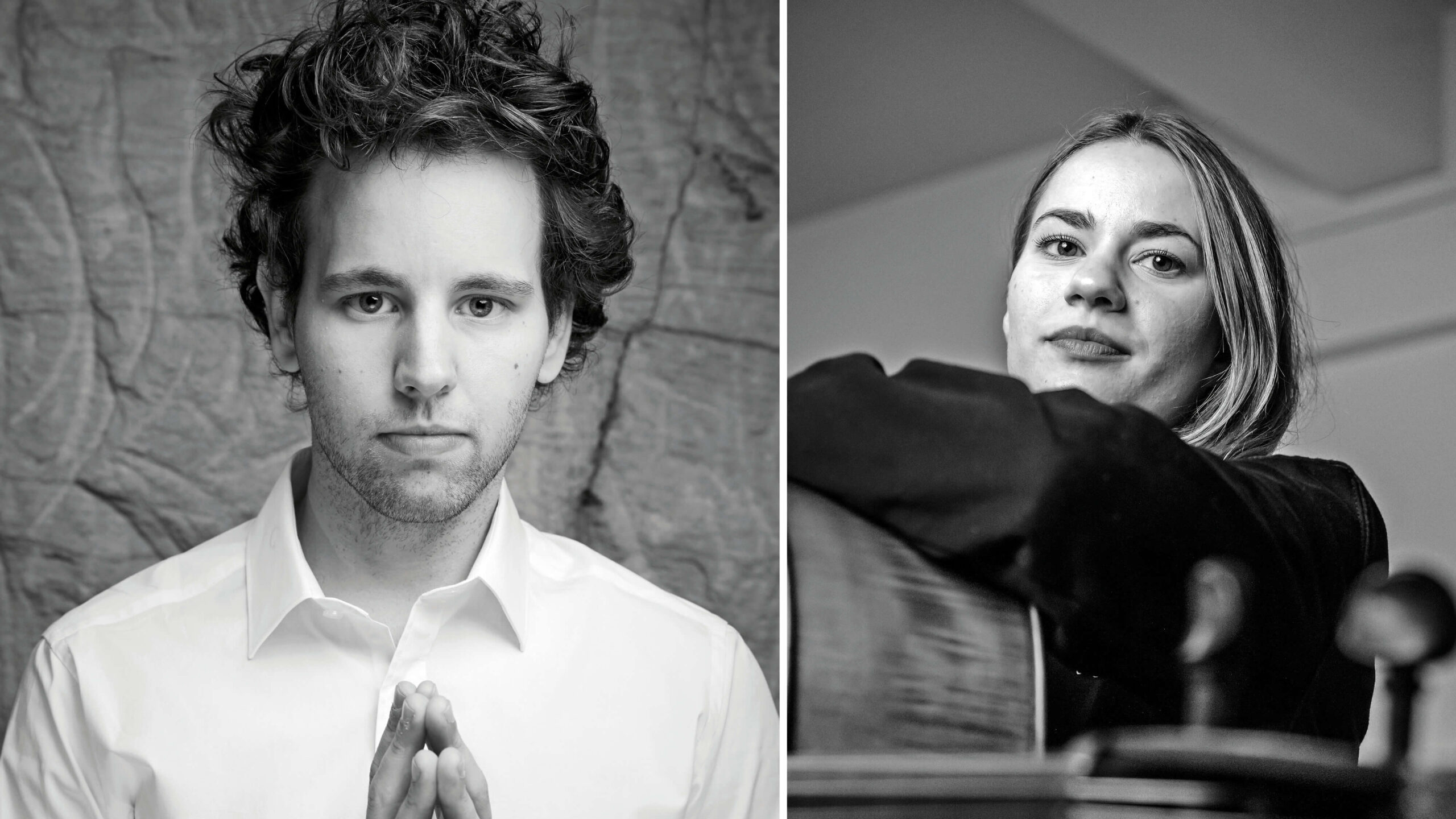 30. 09.

/

Fri

/

18:00
Aljoša Jurinić & Latica Anić
| | |
| --- | --- |
| Who | Aljoša Jurinić, piano (Croatia) |
| Guest | Latica Anić, cello (Croatia) |
| Where | Mansion Pohansko |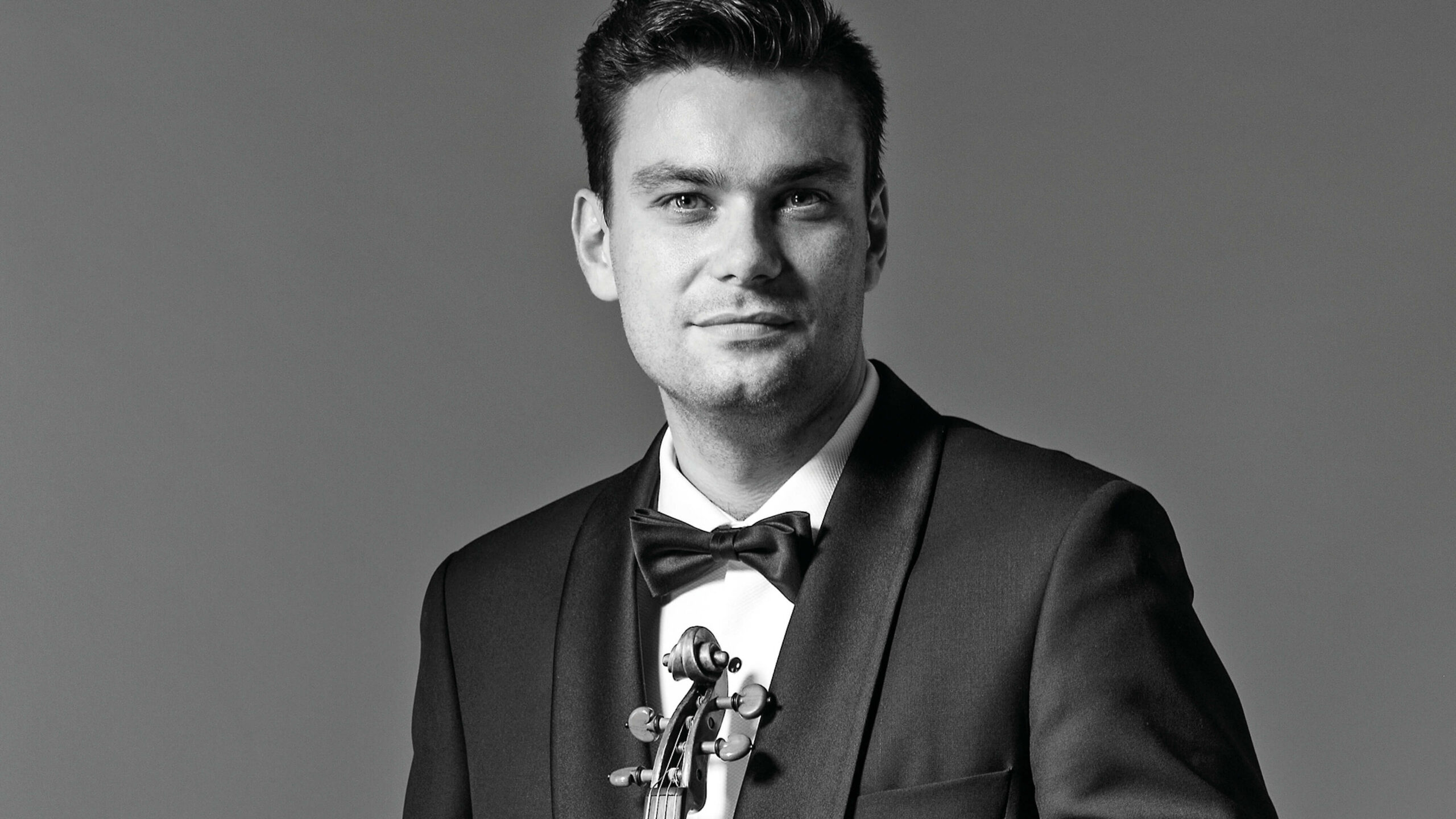 7. 10.

/

Fri

/

19:00
Jiří Vodička & Barocco sempre giovane
| | |
| --- | --- |
| Who | Barocco sempre giovane (Czech Republic) |
| Soloists | Jiri Vodička, violine (Czech Republic) |
| Where | Valtice Castle Theatre |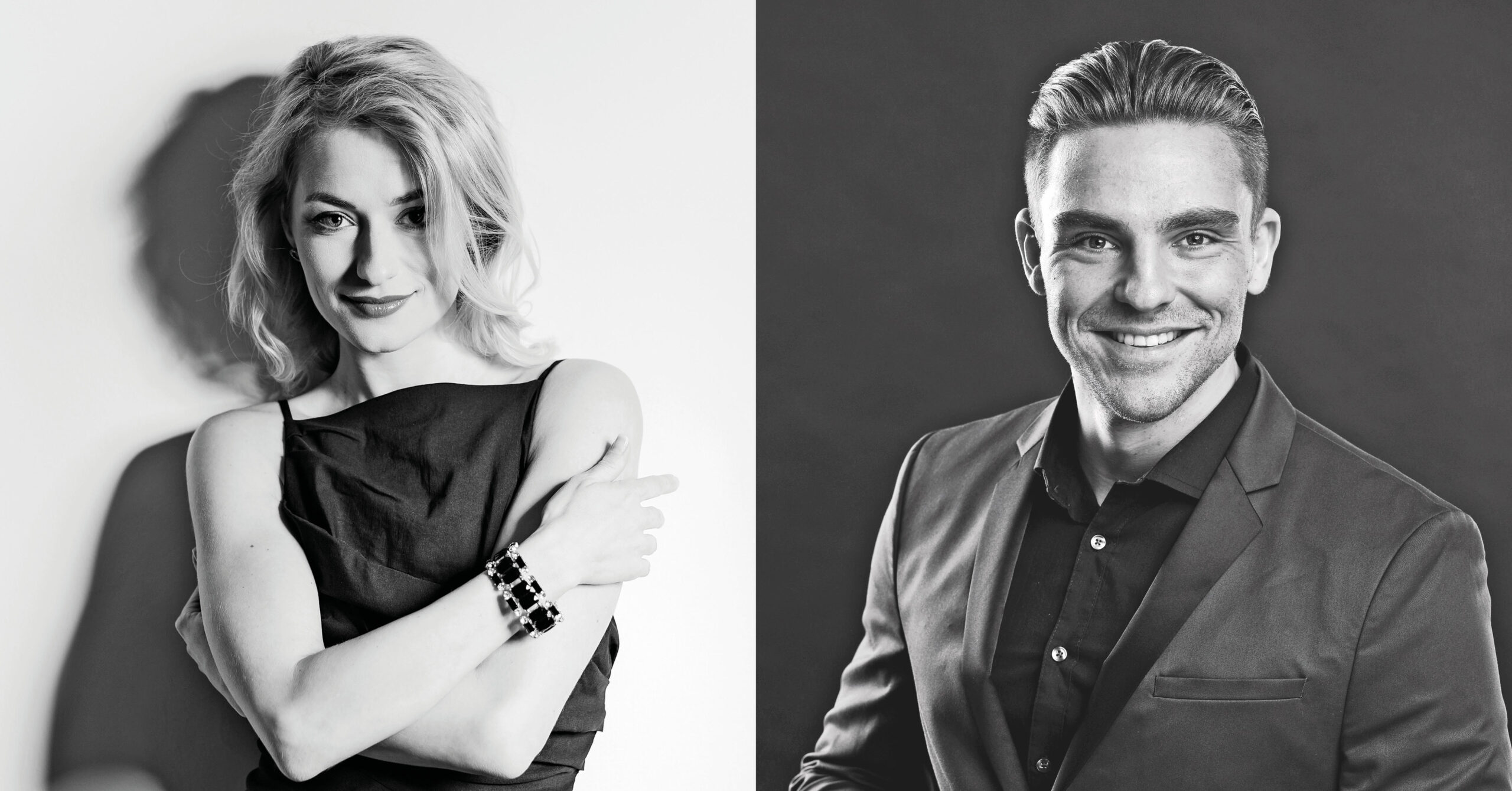 8. 10.

/

Sat

/

19:00
Nika Gorič & Boris Prýgl & Janáček Philharmonie Ostrava
Who
Janacek Phliharmonic Ostrava (Czech Republic)
Marko Ivanović, conductor (Czech Republic)
Soloists
Nika Gorič, soprano (Slovenia)
Boris Prýgl, bariton (Czech Republic)
Where
Valtice Castle Riding Hall