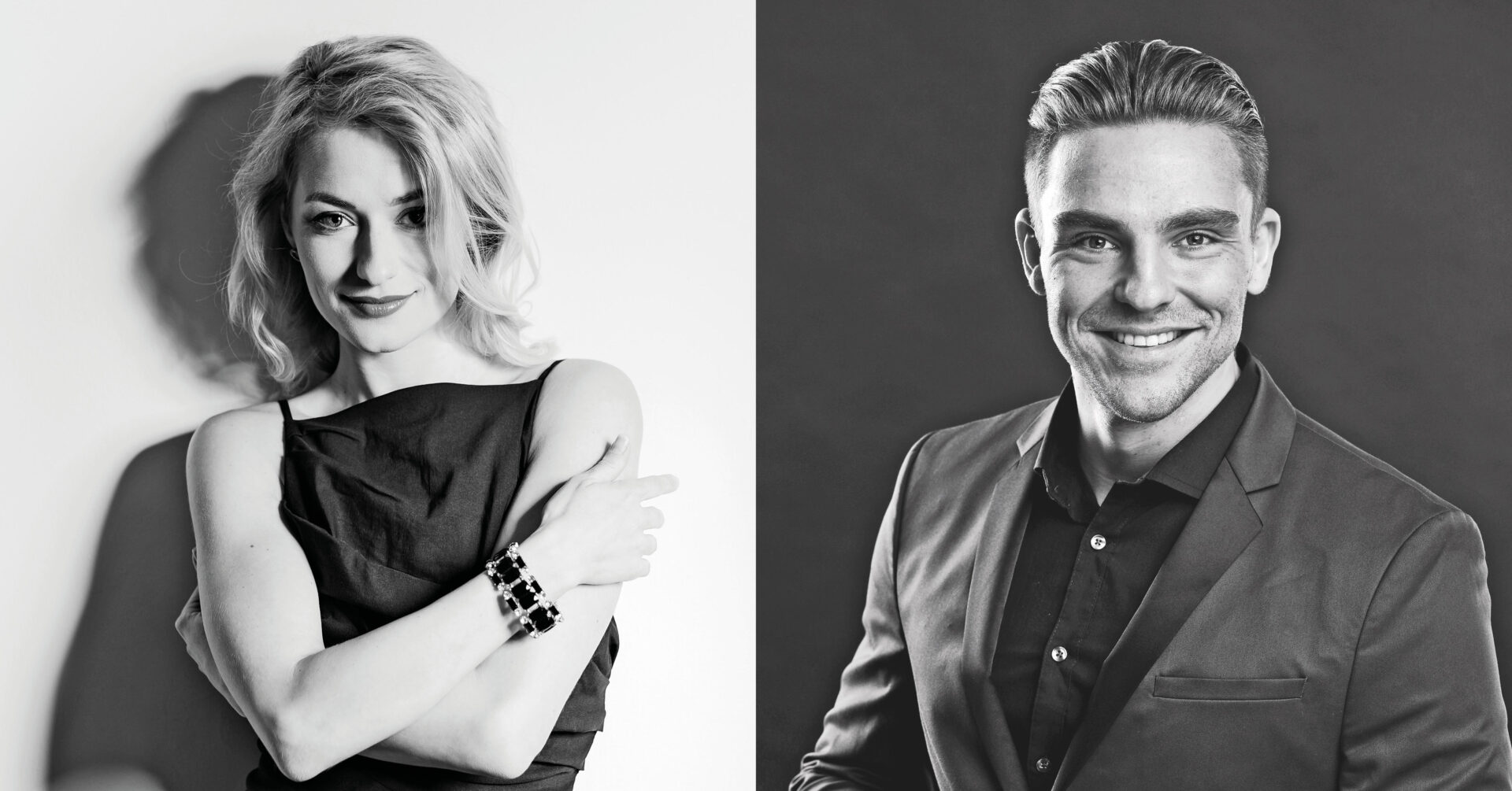 Nika Gorič & Boris Prýgl & Janáček Philharmonie Ostrava
LVMF 2022 Closing Gala Concert
Who
Janacek Phliharmonic Ostrava (Czech Republic)
Marko Ivanović, conductor (Czech Republic)
Soloists
Nika Gorič, soprano (Slovenia)
Boris Prýgl, bariton (Czech Republic)
Where
Valtice Castle Riding Hall
Program

Gioacchino Rossini Finale from the opera William Tell (ouverture) · Gaetano Donizetti Udite, udite, o rustici (The Elixir of Love), Quel guardo il cavaliere… So anch'io la virtù magica (Don Pasquale), Come Paride vezzoso (The Elixir of Love), Prendi, per me sei libero… Il mio rigor dimentica (The Elixir of Love) · Gabriel Fauré Ouverture from the orchestral suite Masques et bergamasques, op. 112 · Gaetano Donizetti Duet of Adina and Dulcamara (The Elixir of Love) · concert interval · Georges Bizet Ouverture from the opera Carmen, Votre toast, je peux vous le rendre (Carmen), Je dis que rien ne m'épouvante (Carmen) Gioacchino Rossini Sois immobile (Vilém Tell) · Dora Pejačević Ouverture in d minor for orchestra, op. 49 · Josip Ipavec Ruski ples from opera Princesa Vrtoglavka, Pesem glasbene skrinjice (Princesa Vrtoglavka) · Pyotr Ilyich Tchaikovsky Iolanta op. 69 "Kdo mozhet sravnitsa" · Gaetano Donizzeti Duet Norina and Dr. Malatesta (Don Pasquale)

The concert is held under the auspices, J.E. Mr. Berislav Vekić, the Ambassador of the Republic of Serbia to the Czech Republic

General partner of the festival and main partner of the concert:
EUR 40/28/16
The 7th edition of LVMF will climax with a final gala. The Valtice Castle Riding Hall will welcome the Janáček Philharmonic Orchestra with conductor Marko Ivanović, Slovenian soprano Nika Gorič and baritone Boris Prýgl. Next to the operatic classics such as Gioacchino Rossini and Georges Bizet, the works by Slovenian composer Josip Ipavec.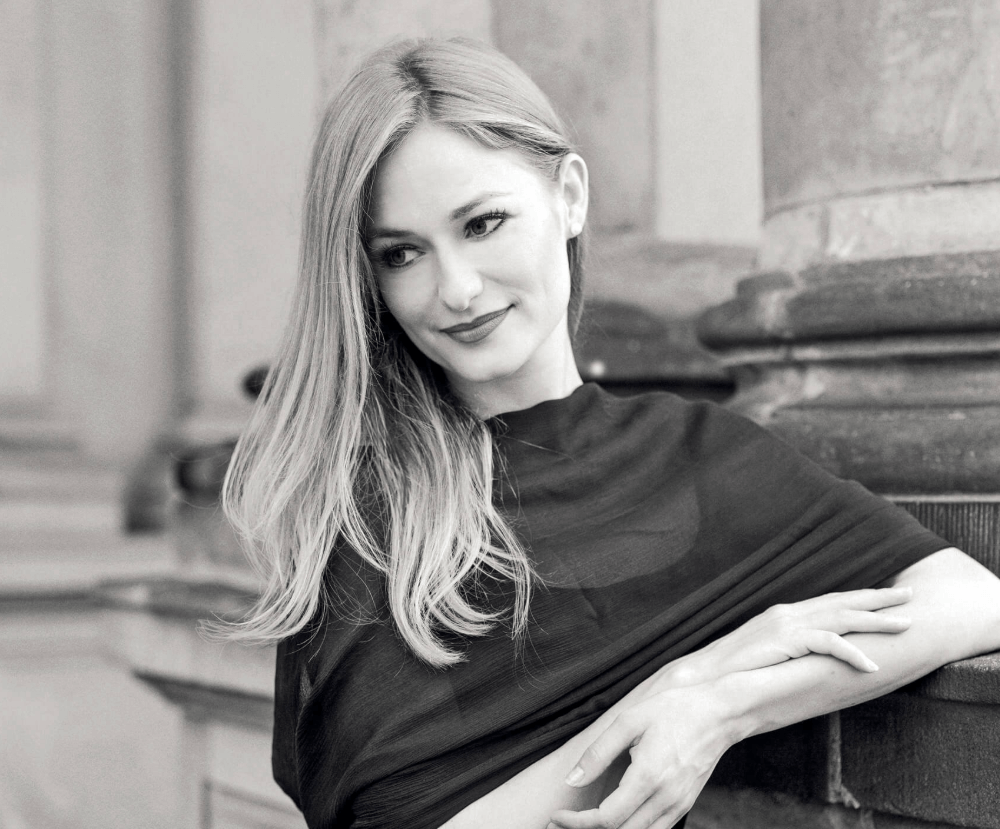 Nika Gorič
sopran
A Slovenian soprano with "unique versatility and theatrical ability" – that is how Nika Gorič can be described. Her singing career began at the Ballet and Music School in Maribor, continued at the University of the Arts in Graz and ended at the Royal Academy of Music in London. There, she received The Queen's Commendation for Excellence for outstanding academic achievement. Her operatic repertoire ranges from baroque works (Claudio Monteverdi's L'incoronazione di Poppea) to romantic operettas (Johann Strauss II's Die Fledermaus) and even performed Seven Early Songs of Alban Berg. Gorič has performed all over the world, at many major festivals and with many world orchestras (Australian Chamber Orchestra, Birmingham Symphony Orchestra, Cracow Festival Orchestra). This season she appears in the operas The Magic Flute, The Elixir of Love and Rigoletto.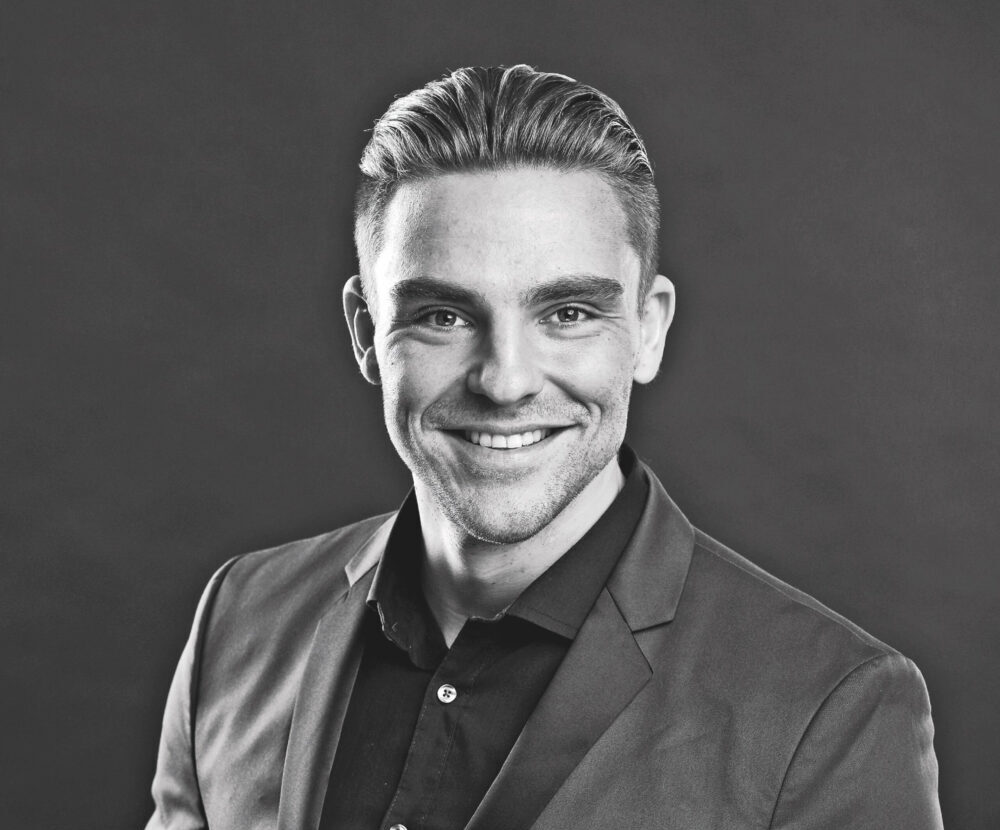 Boris Prýgl
bariton
Boris Prýgl studied with Zlatica Livorová and graduated from the Academy of Music in Bratislava, Slovakia in the class of Peter Mikuláš. In 2022, he completed here his doctorate in Russian songs. He gained his first stage experience at the Slovak National Theatre in Bratislava. On this stage, he sangLeporello (Don Giovanni), Don Basilio (Il barbiere di Siviglia), Don Fernando (Fidelio), Pietro (Simon Boccanegra), Brander (La damnation de Faust), and the title role in Paisiello's opera Il re Teodoro inVenezia. In May 2017, he performed a solo recital within the Prague Spring IMF, and he assumed therole of the Governor in the Czech premiere of Rossini's Le comte Ory at the National Theatre Brno. In2017–2019, he was a member of the opera studio of the Bavarian State Opera in Munich. From 2019 to 2021, Boris Prýgl was a soloist of the Bavarian State Opera in Munich, where he assumed the rolesof Morales in Carmen, Ping in Turandot, the prince Ottokar in Der Freischütz, the Gamekeeper inRusalka, or Marco (Gianni Schicchi).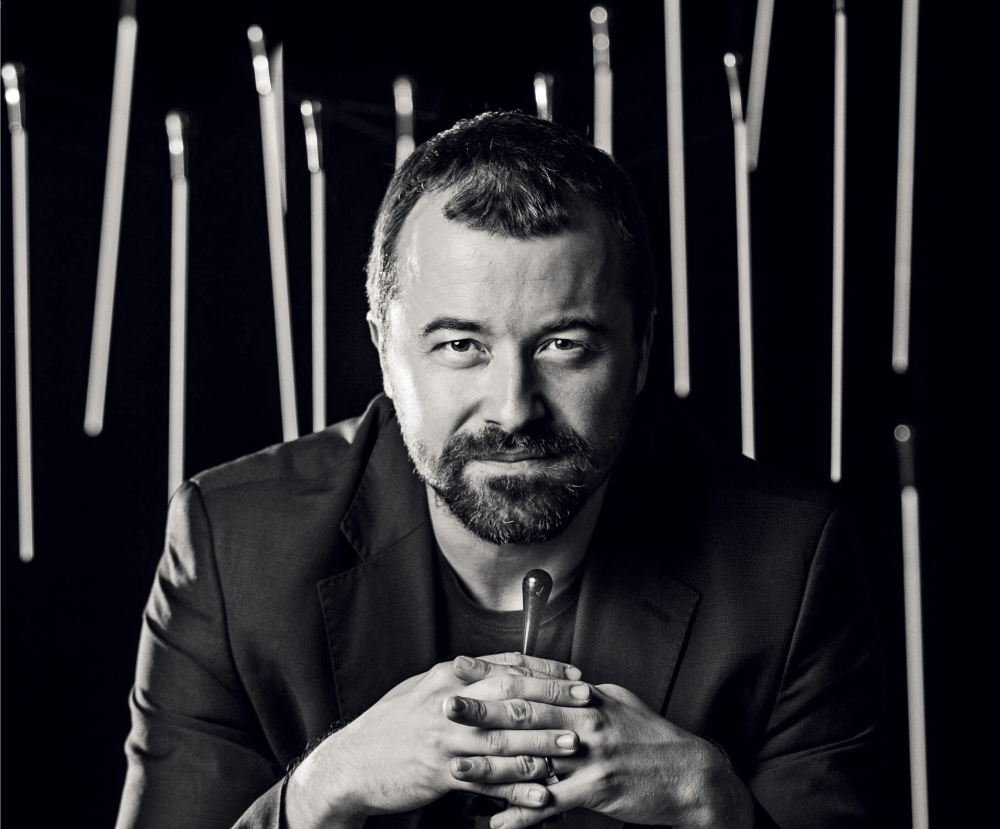 Marko Ivanović
conductor
Marko Ivanović is a Czech conductor and composer with Serbian roots. He is one of the leading persons of our contemporary music and theatre scene. Ivanović is also a promoter and specialist in contemporary music and 20th century music – in addition to several world premieres of works by Michal Nejtek, Slavomír Hořínka, Jiří Kadeřábek and Miroslav Srnka, he has been responsible for the first Czech performances of many key works of world contemporary repertoire, such as Arvo Pärt's Passions or Steve Reich's Music for 18 Musicians. Since 2015, he has been the chief conductor of the Janáček Opera at the National Theatre Brno, but he continues to make guest appearances in many countries around the world – Japan, Poland, Germany and others. Among his greatest international successes is the performance of the Brno version of Janáček's Jenůfa at the Malmö Opera in Sweden. In addition, he is a sought-after promoter of music, evidenced by cycles Čtyři kroky do nového světa ("Four Steps into the New World") or Krok za oponu ("Step behind the Curtain"). Read more

Janáček Philharmonie Ostrava
The Janáček Philharmonic Ostrava (JFO) was founded in 1954 under the direction of Otakar Pařík. Soon, it travelled abroad (USA, China, Switzerland) and began to cooperate with world soloists and conductors (J. Bělohlávek, Ch. Mackerras, J. Carreras, D. Ishizaku). In recent years, the orchestra has been most influenced by the chief conductors Christian Arming, Theodore Kuchar and Vassily Sinaisky. The JFO holds the first place among the large Czech orchestras as it focuses on performing contemporary works – often in Czech premieres – for which the conductor and composer Petr Kotík might be credited.
Videos
Other concerts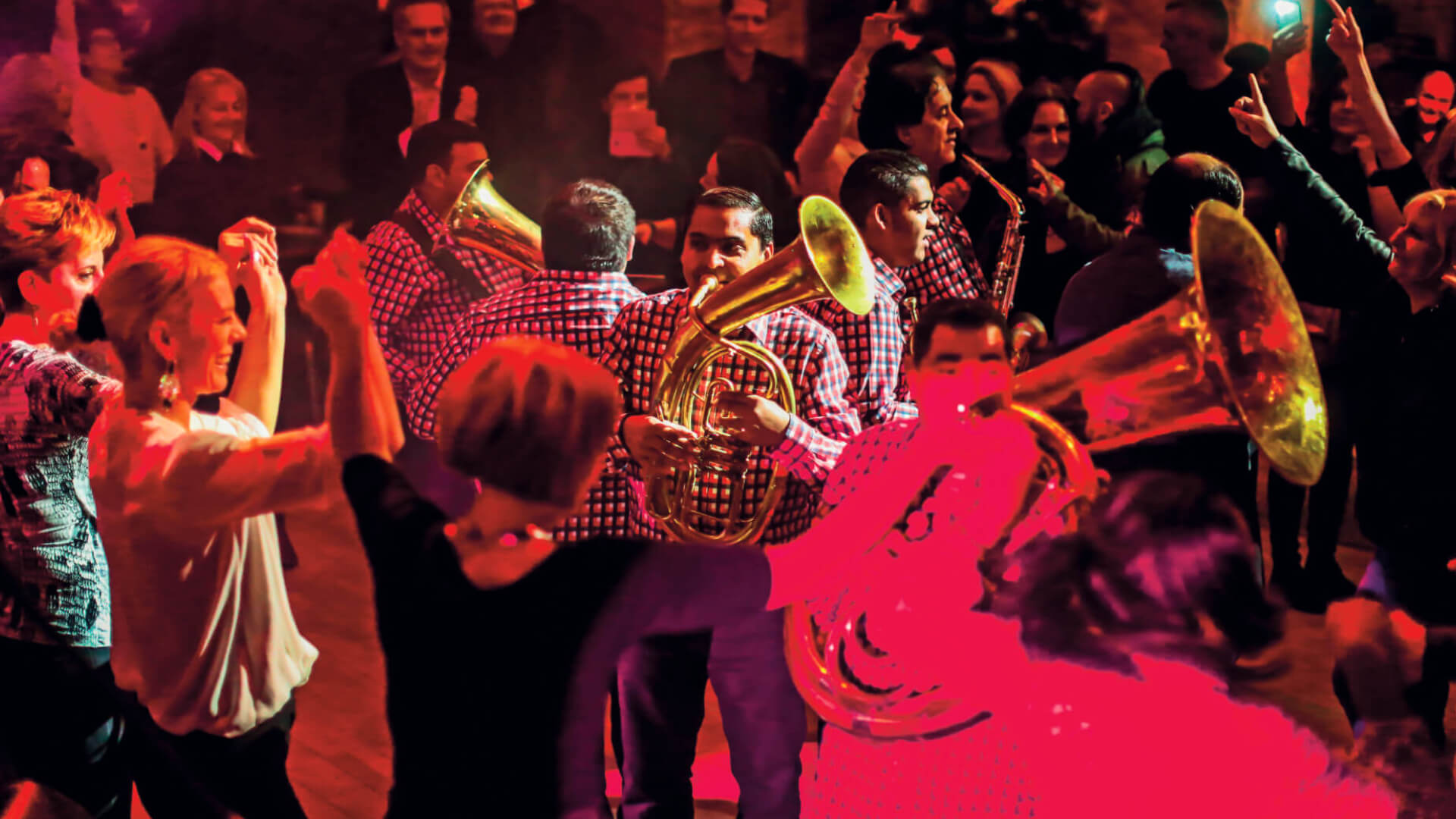 26. 08.

/

Fri

/

19:00
27. 08.

/

Sat

/

19:00
LVMF Yugoprologue 2022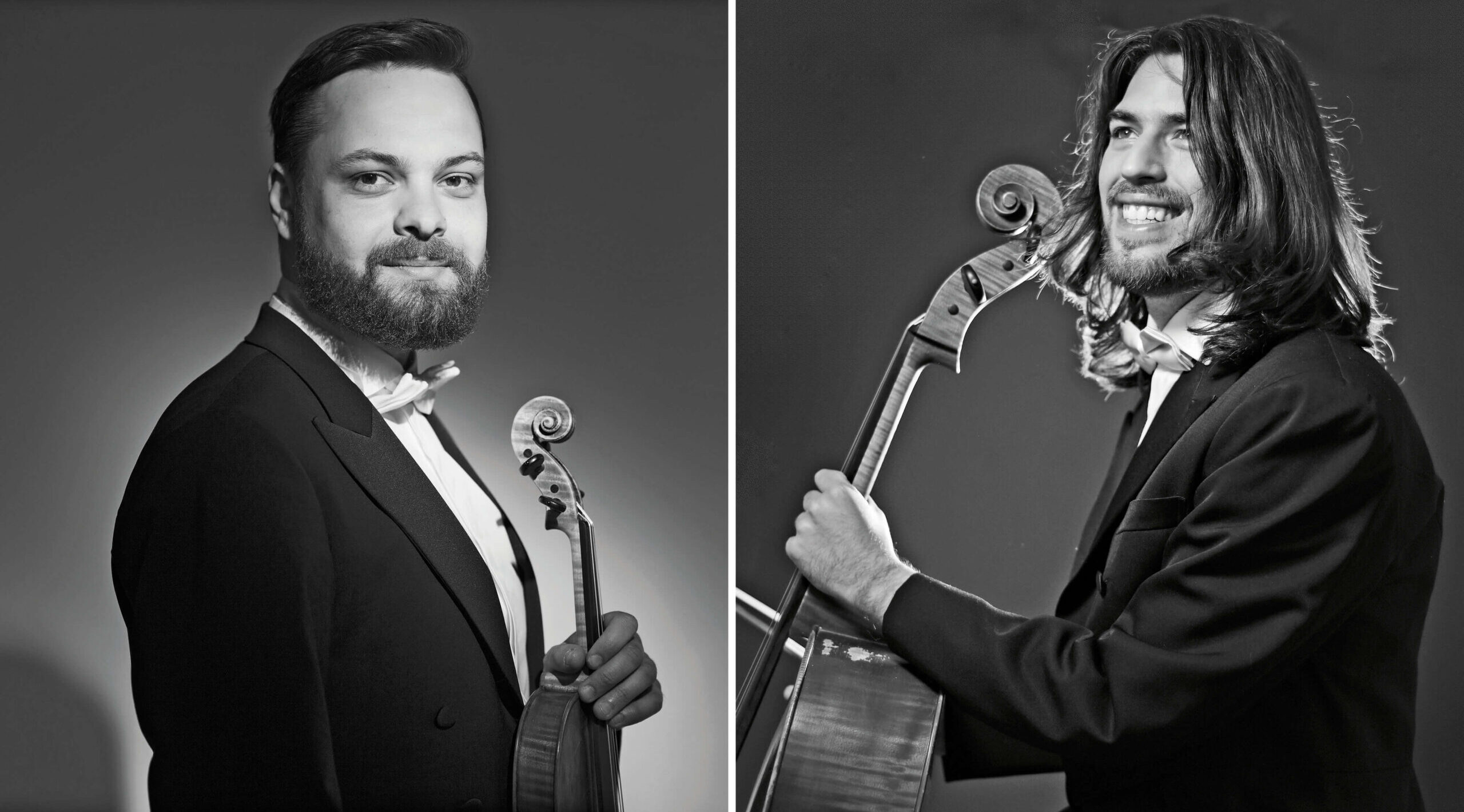 24. 09.

/

Sat

/

19:00
Dalibor Karvay & Vid Veljak & Bohuslav Martinů Philharmonic Orchestra
Who
Bohuslav Martinů Philharmonic Orchestra
Robert Kruzik, conductor
Soloists
Dalibor Karvay, violin (Slovakia)
Vid Veljak, cello (Croatia)
Where
Valtice Castle Riding Hall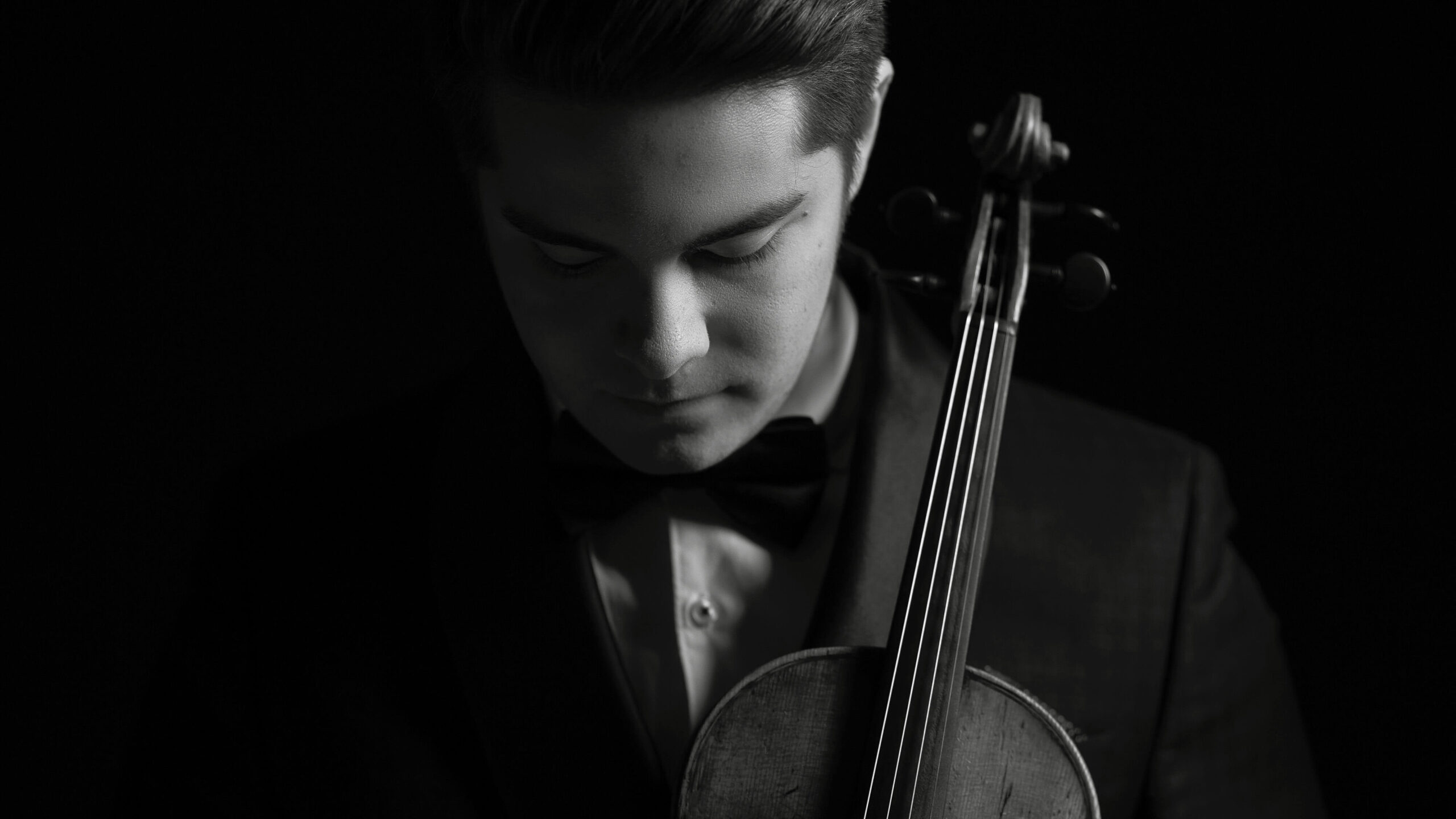 1. 10.

/

Sat

/

19:00
Luka Ljubas & Aljoša Jurinić & Latica Anić
Who
Luka Ljubas, violine (Croatia)
Aljoša Jurinić, piano (Croatia
Latica Anić, cello (Croatia)
Where
Lednice Riding Hall