Valtice Castle Theatre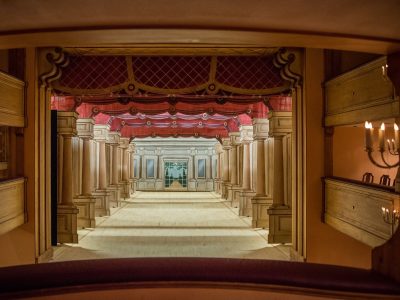 The Castle Theatre in Valtice is part of a set of buildings which, from the 14th century, have had a complex history in the hands of members of the Liechtenstein family. In the late 16th Century, Valtice Castle became their main residence. Today's form is the result of construction activity that mainly occurred in the 17th and 18th centuries. Only recently has attention been paid to minor later interventions, which have been remarkably integrated into the predominantly baroque whole.
The Theatre was constructed in 1790 as the last major building in the area, probably in place of older structures, whose form and usage remains unknown. The permanent theatre stage was built on the instructions of the ruling Prince, Alois I. of Liechtenstein. Construction was supervised by the Royal Architect, Karel Jan Rudczinsky (Rudzinski), and the building was constructed in great haste from mid-May to September 1790. The overall work, including decoration and other equipment (but excluding costumes), cost eighteen thousand gold.
The reason for the rush was undoubtedly the November visit of the Emperor Leopold II. accompanied by his wife and entourage (including for example; Archduke Ferdinand of Tuscany). The musical Prometheus was written for the ceremonial opening of the Castle Theatre (which took place on 10th September 1790). There were performances every day during the festivities, which began on 20 November and lasted for several days. From 2 to 6 September 1876, Prince Jan II. of Liechtenstein hosted another imperial visit in Valtice – Franz Joseph and Crown Prince Rudolf. Due to this, the Castle Theatre became one of the centres of cultural life in the town.
During the process of transferring these assets to the State, consideration began to be given to a complete reconstruction of the original castle theatre. This was completed in 2015 as part of the National Centre of Theatre and Dance Project. Today the building is accessible to the general public though guided tours. In addition, the building continues to fulfil its main function as a theatre.
Capacity 180 seats. Barrier-free entrance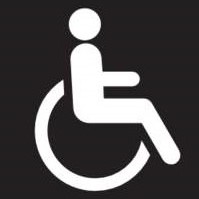 Parking: square náměstí Svobody (paid), Sklepní street (paid, low capacity), Klášterní street or behind the sporting hall. Bus: Pod zámkem street (paid)
©LVMF
---