Mansion Pohansko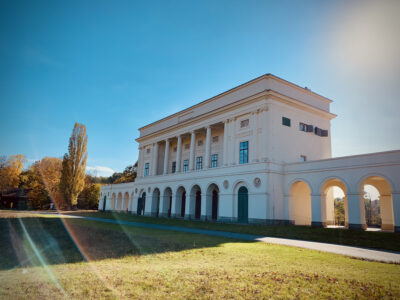 In the early Middle Ages, there was a large Slavonic settlement of Great Moravia just a few kilometres south of today's location on Břeclav. Apparently, its remains existing for centuries gave name of the place "Pohansko". Between 1810–1812, it was right here where Field marshal Johann I Joseph, Prince of Liechtenstein, built a hunting lodge of the same name according to the plans of the architect and princely building director Joseph Hardtmuth. This new entertaining building replaced the former gloriette and the Prince himself even visited the site in June 1811.
The main part of the mansion consists of a rectangular building with ground-floor arcaded galleries with five arcades (topped by a quadrangle pavilion) adjoining it on both sides. To achieve the monumentality of the building, an adjacent pond was carved out and the area of the forgotten settlement was used for popular autumn hunts – wild boar hunt included. Boars could be observed by guests of high society from the central loggia with the Ionic colonnade on the first floor. A main hall with decorative paintings used for hunting festivities was also situated within that floor. In contrast, a large part of the ground floor with an adjacent arcaded gallery was open and passable with a huntsman's apartment located there as well.
It was during the reign of Johann II, Prince of Liechtenstein, when part of the arcades was walled up to enlarge the living quarters of the building's caretaker on the ground floor. After the Iron Curtain erection, an observation post (watchtower) of the Border Guard was located on the roof of the mansion and the building was inaccessible to the public. These days, the building is used by the Břeclav Municipal Museum and Gallery.
Additionally, the stone relief decoration by the Viennese sculptor Josef Klieber is certainly attention worthy. The circular reliefs under the first-floor cornice contain motifs related to mythological stories about Diana, the Roman goddess and patroness of the countryside, hunters and crossroads, and her family. The rectangular reliefs depict putti with a hunt-oriented storytelling.
Capacity 130 seats. Venue is not barrier-free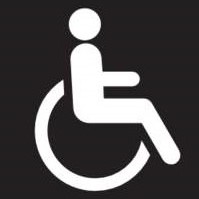 Parking: before entering the forest game reserve (transfer by LVMF)
©LVMF
---