White Hall of Valtice Castle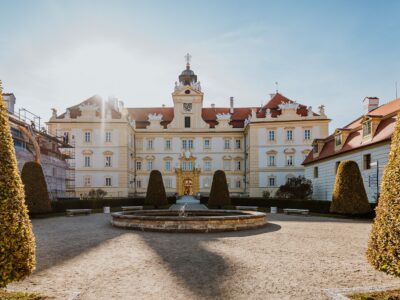 Valtice Castle originated from the expansion of a castle, likely founded in the 11th century. From the late 14th century until the period of post-war confiscation, it served as the residence of ruling princes from the Lichtenstein family. Its impressive dimensions and splendid Baroque decoration still testify to its history as the residence of one of the most powerful nobles within the Danubian monarchy.
The White Hall, which is part of this majestic castle building, represents a versatile space on the ground floor, located right at the entrance to the castle. With its barrier-free access, private facilities, and restroom, it offers great flexibility for various events.