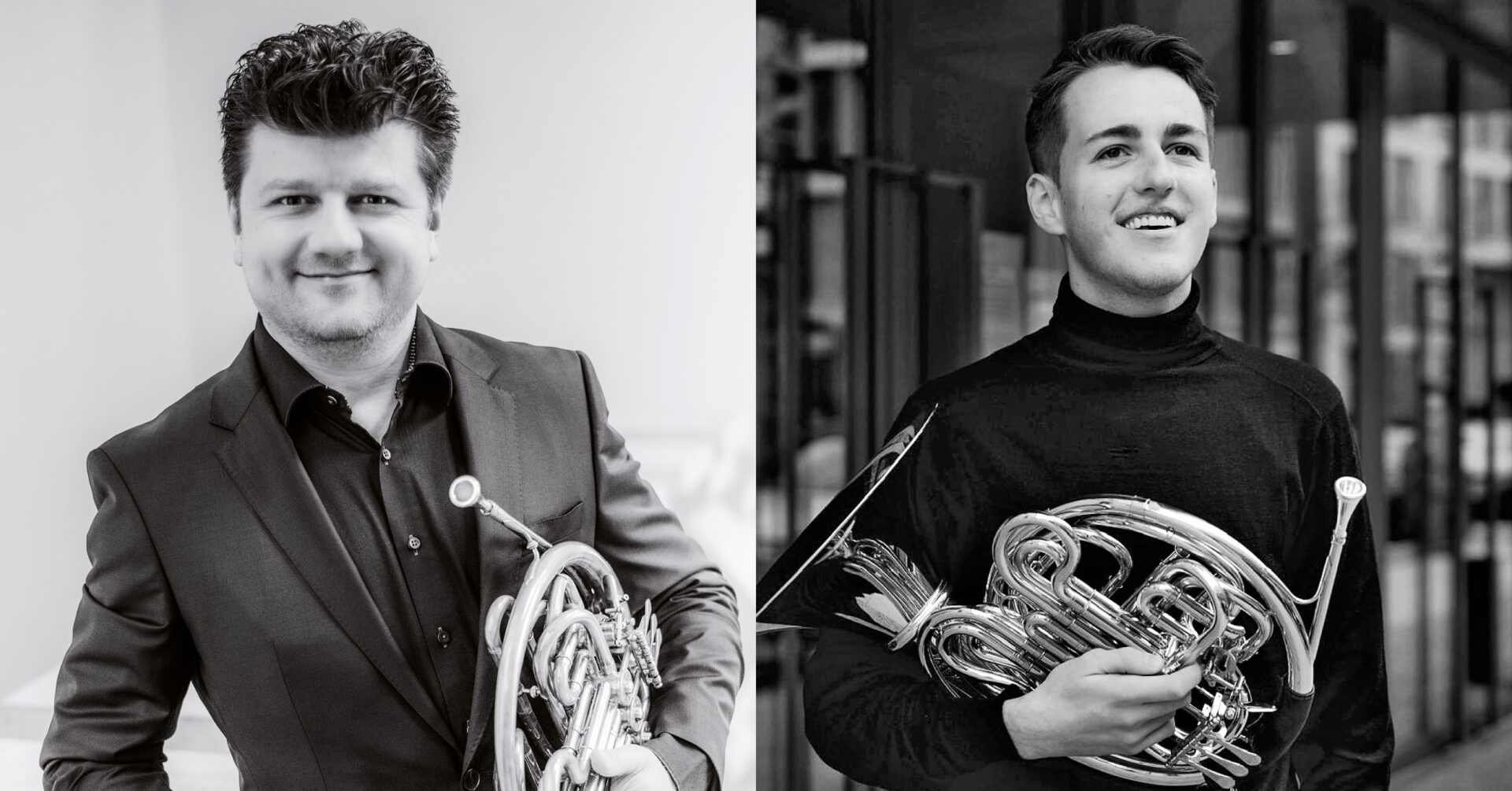 Radek Baborák & Yngve Abelvik & Orquestrina Baborak
LVMF 2023 Final Gala
Who
Orquestrina Baborak
Radek Baborák, Artistic Director, French horn
Yngve Abelvik, French horn
Where
Lednice Riding Hall
Program

G. P. Telemann Concerto for two French horns and strings in E flat major
J. S. Bach Fantasia G major, BWV 572
L. van Beethoven Sextet E flat major op. 81b

–break–

A. Piazzolla Bordel 1900
A. Piazzolla Cafè 1930
A. Piazzolla Concert d'Aujourd'hui
Lowell Shaw Fripperies for three French horns and bass clarinet
Lev Kogan Hasidic Songs (three dances)

The concert is held under the auspices, H. E. Victor Conrad Rønneberg, the Ambassador of the the Kingdom of Norway to the Czech Republic

Dress code: Black tie/ Creative black tie
The final production of the festival belongs to the horns of the talented Norwegian performer Yngve Abelvik and Czech musician Radek Baborák, accompanied by the ensemble Orquestrina Baborak. Together, they will perform not only the compositions of G. Telemann, J. S. Bach and L. van Beethoven, but above all they will present the work of the main representative of Argentine tango Astor Piazzolla with a new shine.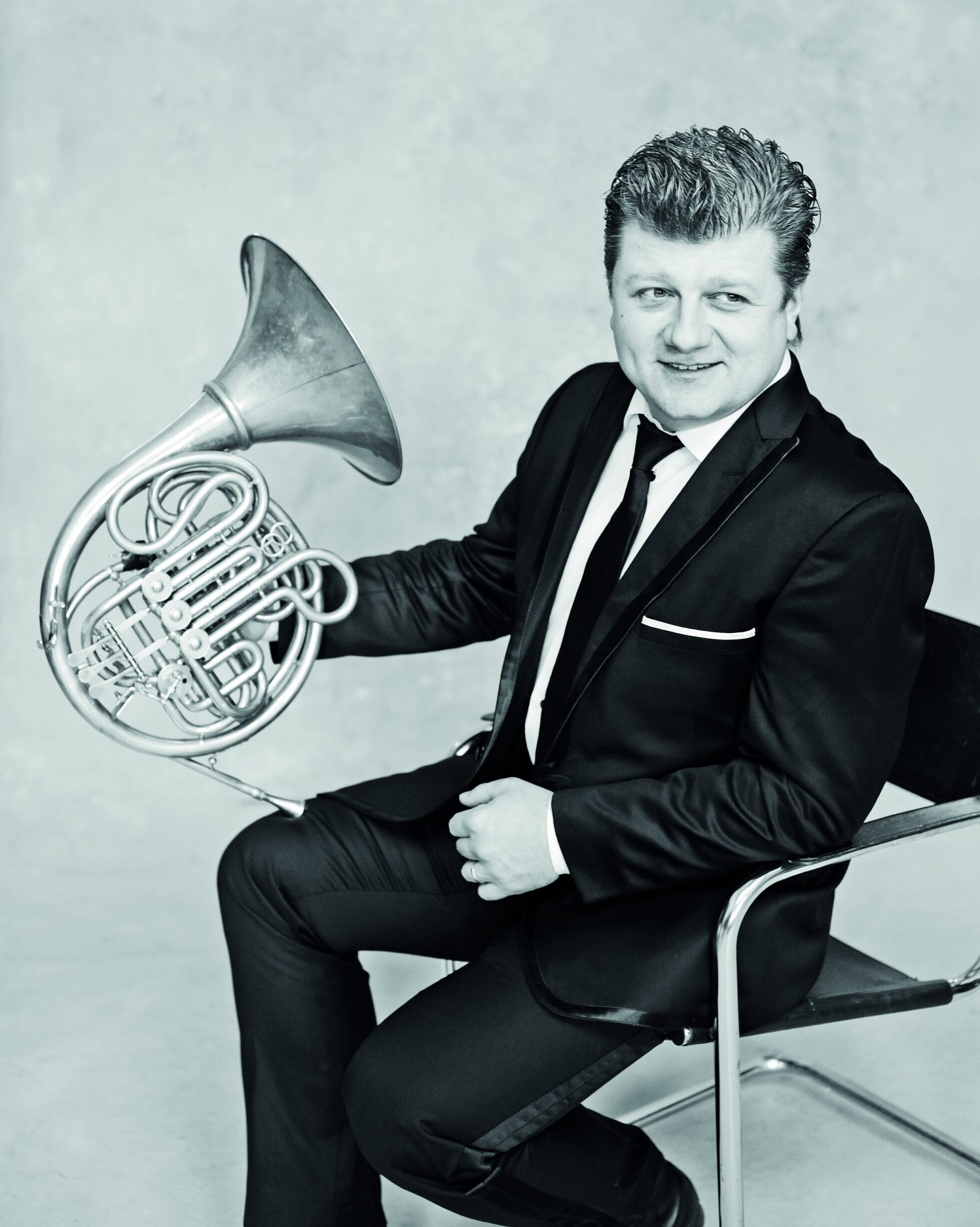 Radek Baborák, French horn
Hornist and conductor Radek Baborák is one of the most prominent musical personalities of the international classical music scene. Since his solo debut in 1989, he has collaborated with many of the world's leading orchestras and conductors. After many years as a solo horn player (Berliner Philharmoniker) and enriched with a lot of experience in the field of chamber music by artistic direction of ensembles (Baborak Ensemble, Horn Chorus, Afflatus Quintet), he started to pursue a parallel career as a conductor in 2008. Baborák's mentor and role model in this respect is primarily Daniel Barenboim and Seiji Ozawa.
In 2011 he initiated the founding of the festival orchestra Czech Sinfonietta, of which he is the chief conductor, and in 2013 he took over the artistic direction of the Prague Chamber Soloists. Since the 2017 season he has been appointed principal guest conductor of the Yamagata Symphony Orchestra.
He collaborates with the orchestras Das Deutsche Symphonie-Orchester Berlin, Malaysian Philharmonic orchestra, Istanbul State Orchestra, Mozarteum Orchestra Salzburg, Czech Radio Symphony Orchestra, Prague Symphony Orchestra – FOK and others. He is extremely popular in Japan, where he has also conducted many ensembles.
As a conductor/soloist, he has appeared at renowned festivals such as Maggio muicale Fiorentino, Mozartwoche Salzurg, Marta Argerich festival Beppu, Prague Spring, Dvořák Prague, Smetana Litomyšl and accompanied renowned soloists (Yefim Bronfmann, Julian Steckel, Saleem Aboud Ashkar, Marie-Piere Langlamet, Clara Dent, Janne Saksala, Dalibor Karvay, Jan Mráček).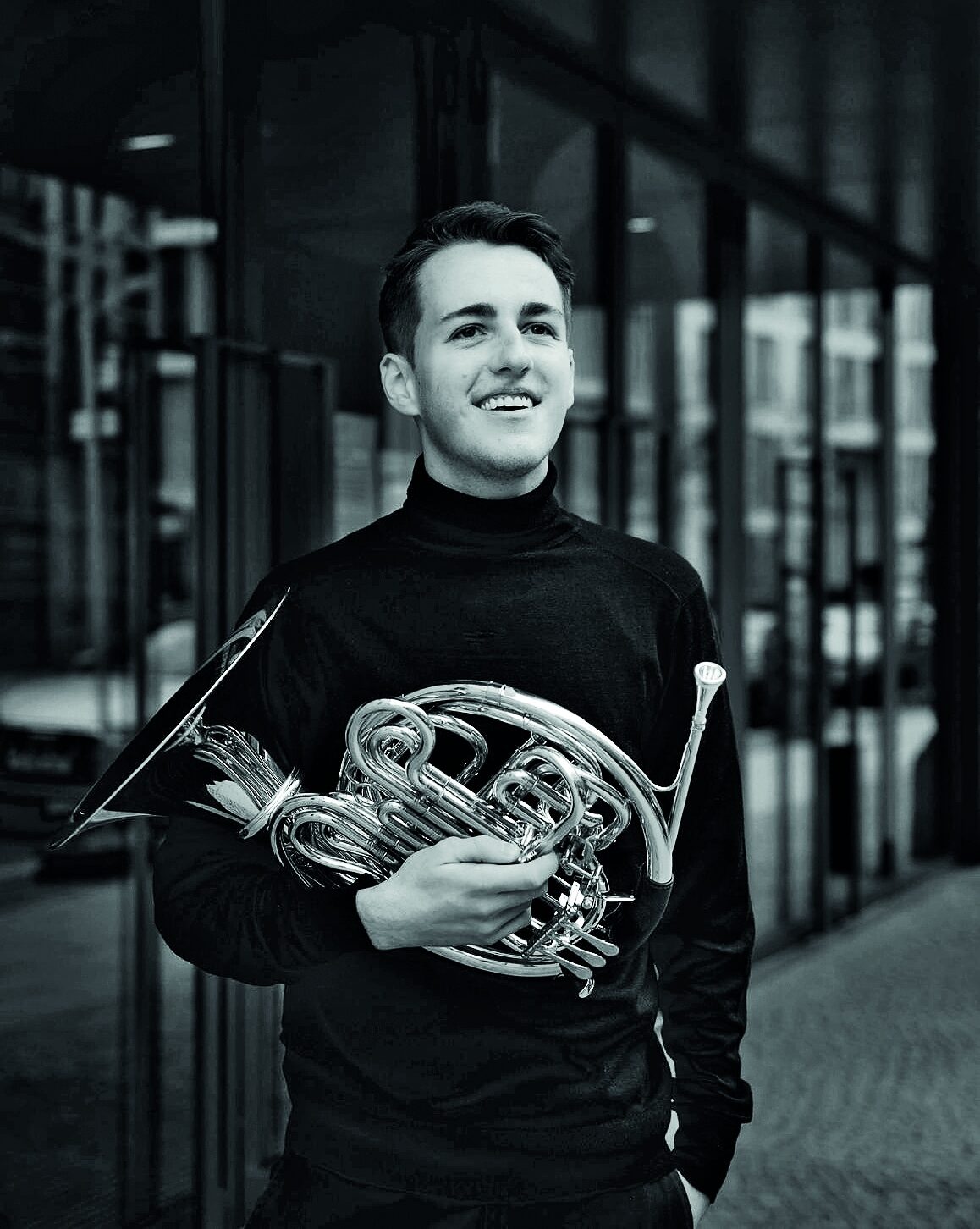 Yngve Abelvik, French horn
Norwegian horn player Yngve Abelvik was born in Bergen into a family of professional musicians – his father was also a horn player. Yngve began playing at the age of thirteen and later attended the renowned teacher Frøydis Ree Wekre. Nowadays, he is a student at the famous Barenboim-Said Academy in Berlin, where he studies with Radek Baborák and Andrej Zust.
Yngve regularly performs with orchestras and ensembles such as the Bergen Philharmonic, The Norwegian Opera, Czech Sinfonietta and Baborák Ensemble, and is a member of KonstKnekt, an ensemble consisting of the Berlin Philharmonic and young Norwegian talents.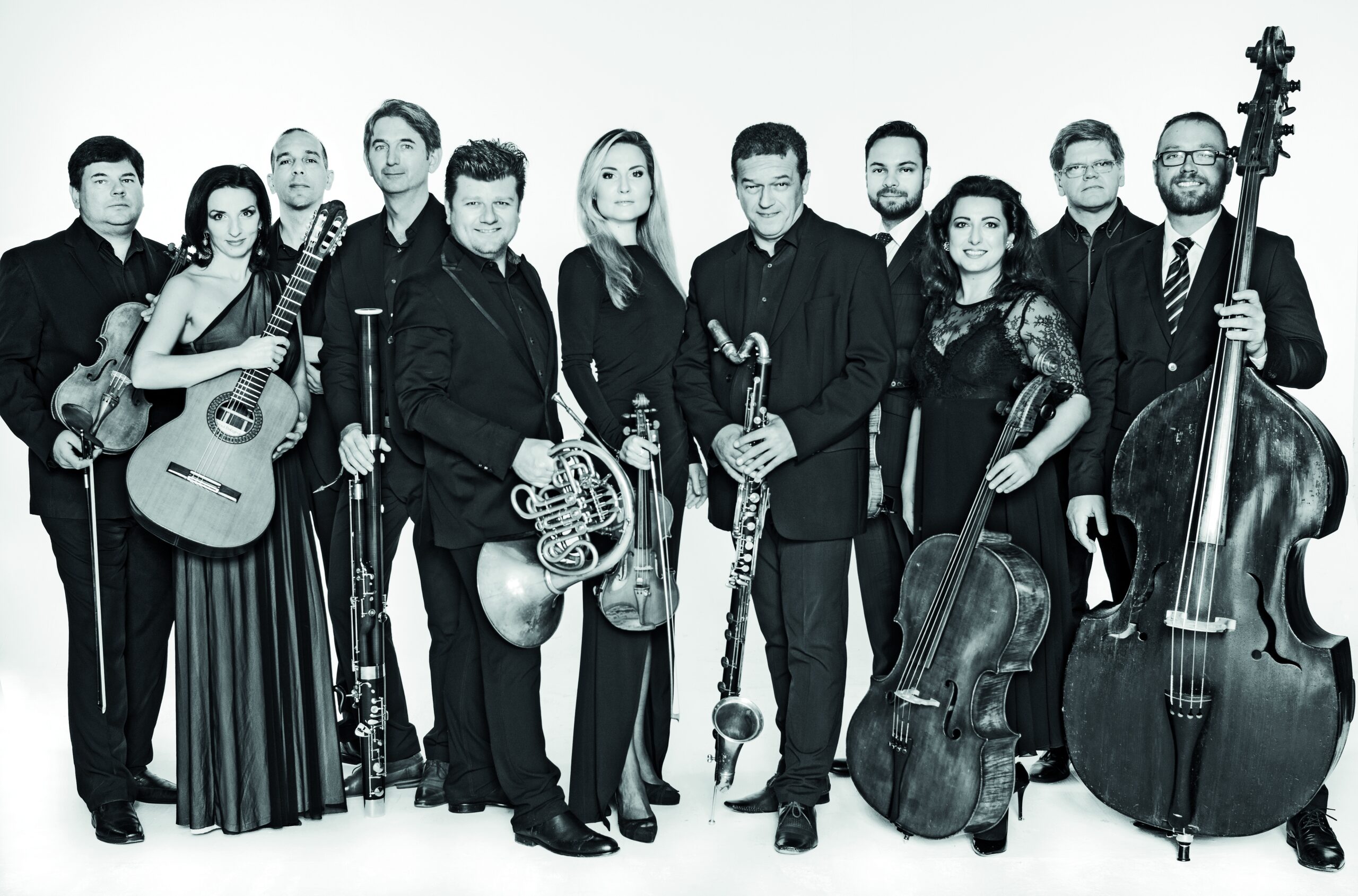 ORQUESTRINA BABORAK
Five years have passed since horn player Radek Baborák's first album on the Animal Music label. It contained "dance music" by well-known and lesser-known composers in arrangements for horn and chamber ensemble, including the classic Argentine "tango nueva" Astor Piazzola. The second half of the programme, aptly titled Piazzola, is devoted entirely to his music: Tango nuevo. Piazzolla's music does not include the French horn, but Radek Baborák has entrusted the traditional sound of tango to the French horn, bass clarinet, violin and piano; he has arranged Piazzolla's compositions in collaboration with Tomáš Ille for an eleven-member ensemble and has thus succeeded in achieving the desired goal – not to be just another "revival band" of Piazzolla's legendary quintet, but to make the outstanding compositions. The Baborák-led Orquestrina consists of the Baborák Ensemble quintet and other outstanding soloists and players of leading chamber ensembles: violinists Milan Al-Ashhab and Martina Bačová, violist Karel Untermüller and cellist Hana Baboráková, bass clarinetist Petr Valášek, pianist Václav Krahulík, double bassist David Pavelka and percussionists Jiří Stivín Jr, Ladislav Bilan and others.
The repertoire of the ensemble is based on film music, dance music, original arrangements by its members and composers such as Ondřej Brousek, Tomáš Ille, František Šterbák, Miloš Bok, Petr Wajsar, Jan Kučera, Lubica Čekovská. The ensemble collaborates with dancers and actors on the project Tango ó tango and has performed at the festivals Smetana Litomyšl, Dvořák Prague, Strings of Autumn, Colours of Ostrava. Other performances include many European countries and Japan.
Videos