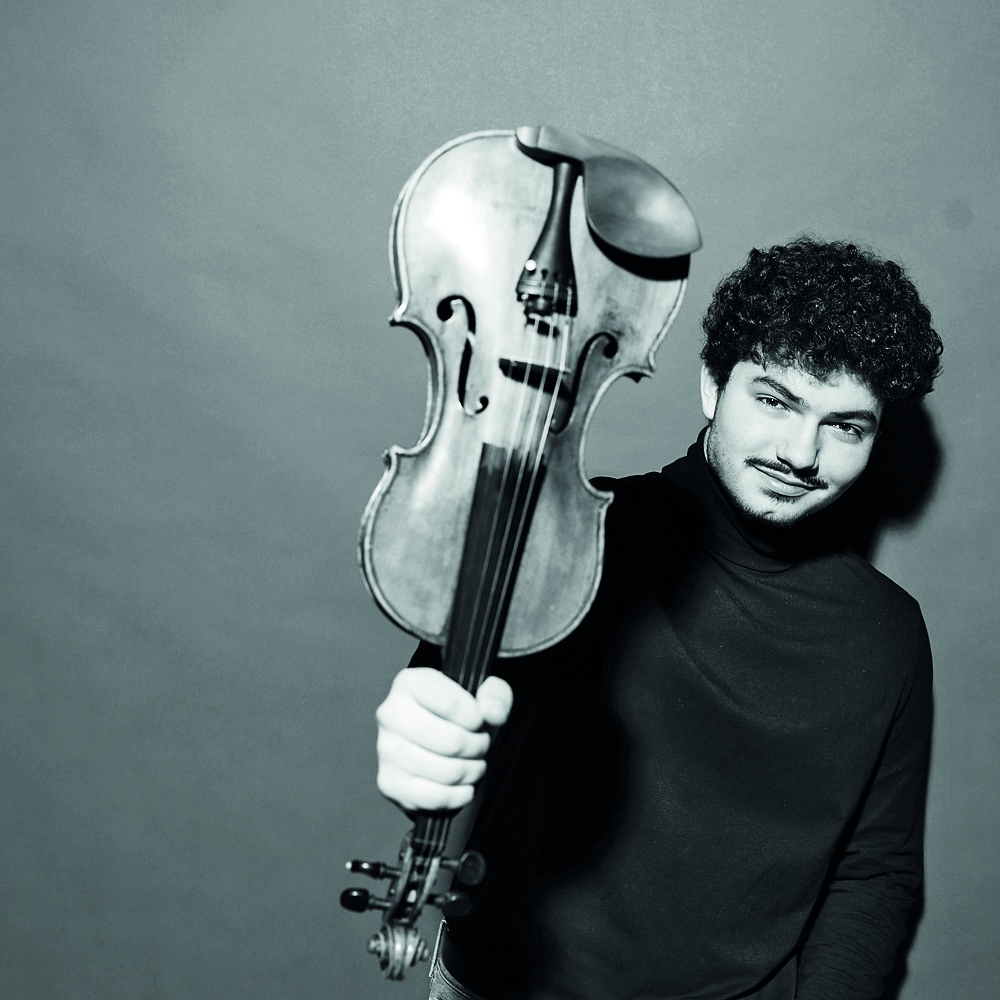 Daniel Matejča, violin
Daniel Matejča was born in Liberec in 2005 and started to learn the violin under the guidance of his mother at the age of four. After a year, he joined the class of prof. Ivan Štraus who is his treacher to these days. Despite his young age, he has won numerous competitions, both Czech (International Violin Competition of Master Josef Muzika, Kocian International Competition, Golden Nut, Concertino Praga) and foreign (Jugend Musiziert in Halle, Georg Phillip Telemann Competition in Poznan, Virtuosos V4+, Eurovision Competition for Young Musicians in Montpellier). Together with the Liberec Symphony Orchestra he played Mendelssohn's Violin Concerto and with the Pardubice Philharmonic he recorded Prokofiev's Violin Concerto no. 1. He has performed many times in the Czech Republic as well as in France, Italy, Poland, Germany, Austria, UAE, Turkey, Singapore and other countries. He extends his education at various violin courses (music courses in Litomyšl, Liberec International Violin Academy, Imola summer festival in Italy or International Music Academy Orpheus in Vienna) and under the renowned virtuosos (Jiří Vodička, Christian Tetzlaff, Stephen Schipps, Simon James or Michael Frischenschlager). Since 2021, he has been studying at the Academy of Performing Arts in Prague. This year, his first studio album with six sonatas by Eugène Ysaÿe was released on Supraphon.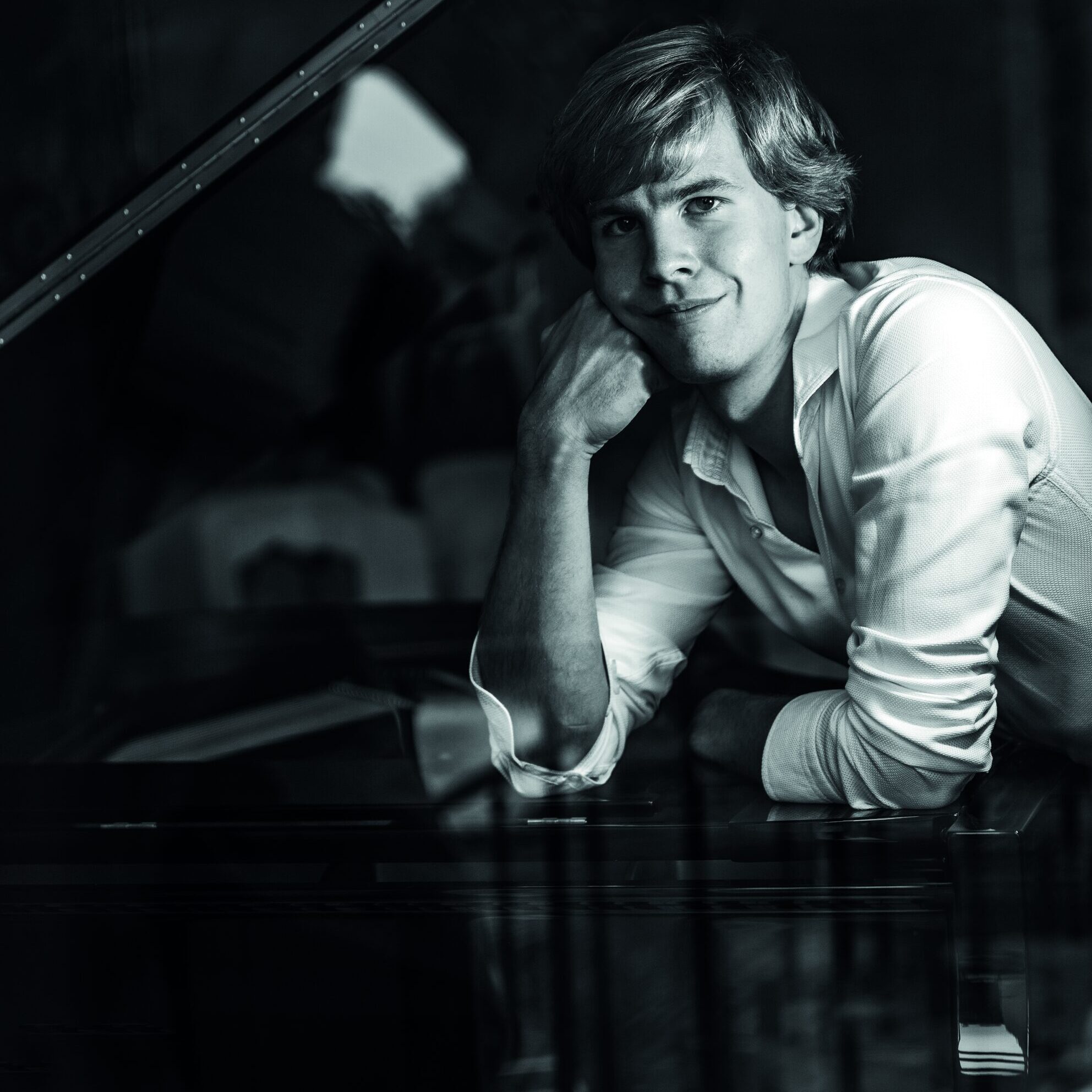 Matyáš Novák,piano
Matyáš Novák started playing the piano at the age of five. He graduated from Pardubice Conservatory in the class of Jitka Fowler Fraňková. Currently, he is studying at the Academy of Performing Arts in the class of Ivan Klánský. He is also a graduate of the renowned piano academy Incontri col Maestro in Imola, Italy, in the class of Boris Petrushansky.
He is a winner of many national and international competitions (Concertino Praga, Evangelia Tjiarri Competition in Larnaca, Jenö Takács Klavierwettbewerb, Bradshaw & Buono International Piano Competition) and has participated in few more.
He performs at home as well as many countries in Europe, Thailand, the USA (Carnegie Hall) and China. In 2017, he released his debut CD with the cycle F. Liszt's Years of Pilgrimage (First Year: Switzerland) and was one of three musicians to receive a CME International Performing Arts Grant. In 2021, he released a CD of W. A. Mozart concertos, recorded with the Wihan String Quartet.
As a soloist, he has performed with the Brno Philharmonic, Janáček Philharmonic Ostrava, Prague Chamber Orchestra, Janáček Chamber Orchestra, Bergen Philharmonic, RTVE Spanish Radio and Television Orchestra and Orchestra da Camera di Imola.
Matyáš regularly participates in master classes (V. Askhenazy, D. Bashkirov, A. Bonatta, J. Dvarionas, D. Kuyken, A. Kouyoumdjian, L. Margarius) and is invited to Czech and international music festivals. Furthermore, he is a sought-after chamber musician and accompanist, a member of the PETROF Art Family. Since January 2019, he has been exclusively represented by the KINSKÝ Art Media agency, whose managing director is František Kinský.
Read more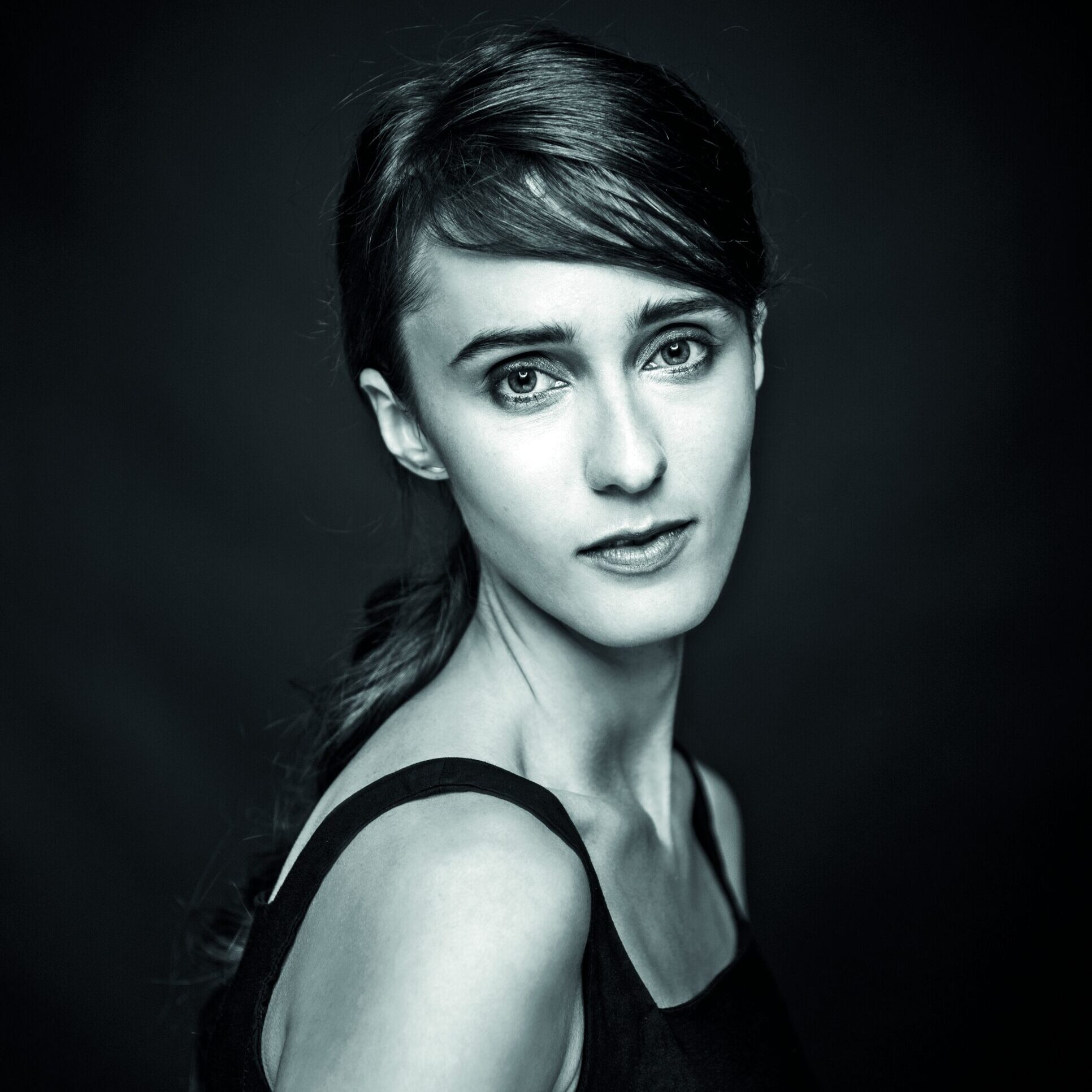 Nikol Kraft, conductor
BBC Radio 3 described Nikol Kraft as "a young conductor rapidly gaining recognition for her interpretation of Czech symphonic music". A recording of a concert with works by B. Smetana, A. Dvořák and J. Suk, in which she performed with the Bohuslav Martinů Philharmonic Orchestra, was part of Euroradio's programme offer and was also included by other European radio stations.
She made a recording of P. I. Tchaikovsky's symphonic ballad The Voyevoda with the Czech Radio Symphony Orchestra. She has also collaborated with the Brno Philharmonic, Moravian Philharmonic Olomouc, Pilsen Philharmonic, Paris Mozart Orchestra and Bucharest Symphony Orchestra. In the past seasons, she made her debut at the Janáček Brno Festival, IMF Český Krumlov, Smetana Litomyšl, IMF Smetana Days and Musica Holešov Festival.
At the JAMU Chamber Opera, she performed the operas Don Giovanni and The Cunning Little Vixen (awarded by Opernwelt magazine), at the National Theatre in Prague she participated in the staging of the operas C. Orff's Der Mond and Die Kluge. She has worked as an assistant at the National Theatre in Brno and at the German theatres in Coburg and Oldenburg.
In 2022, Nikol was one of the 14 quarterfinalists of the prestigious La Maestra competition (Philharmonie de Paris). Nikol studied conducting at the Janáček Academy of Performing Arts with J. Zbavitel and at the Universität für Musik und darstellende Kunst in Vienna with M. Stringer. She holds a scholarship from the Bayreuther Festspiele. She is also a graduate of musicology at the Charles University.
Read more