Ceremony Hall Jewish Cemetery in Břeclav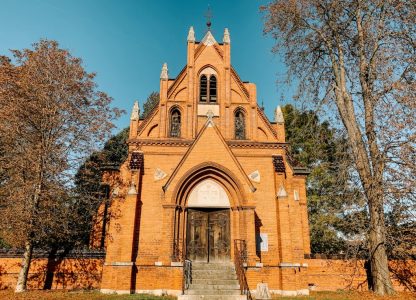 Today's dominant feature of the Jewish burial grounds – the neo-gothic ceremony hall from 1892 – had a turbulent fate. The prominent Austrian architect and politician Franz Knight von Neumann, whose most famous works include the neo-gothic town hall in Liberec and Frýdlant, the first lookout tower on Praděd (collapsed in 1959) and many buildings in Vienna, was invited to create the project. He also worked for the Viennese branch of the Kuffner Jewish family, to whom he built an observatory in Ottakring in 1890 and a magnificent villa. Thus, it were the great recommendations of the then Mayor of Břeclav Hermann Kuffner's Viennese relatives and their financial support which led to the choice of this architect for the design of the ceremony hall in Břeclav.
The building served as an upholstery and drugstore warehouse after the war and its poor condition led to the basic roof repair in the 1990s. At that time, the former gravedigger's house was reconstructed as well.
The ceremony hall is a ground floor hall building with a saddle roof and a gable. The interior space is dominated by a pseudo-gothic ribbed vault and a wall-mounted historic painting. The walls are provided with German and Hebrew inscriptions, today in a fragmentary state: "When anxiety was great within me, your consolation brought me joy" (Psalm 94:19). The cultural monument dominates the whole cemetery complex and forms a beautiful architectural ensemble in the spirit of neo-gothic style. The glazed and greige elements of the ceremonial hall and cemetery enclosure can serve as "a period catalogue" of the famous Liechtenstein ceramist in the Poštorná at the turn of the 19th and 20th centuries.
It is necessary to contact the LVHF customer service for barrier-free entrance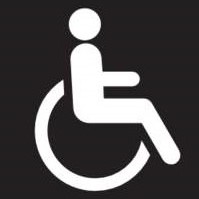 Parking: on the street Sladová (paid)
Kuffner family vault
---