Galerie Korek (Korek Gallery)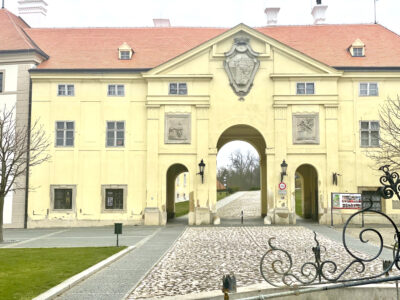 Galerie Korek (Korek Gallery) is part of a 17th century Baroque house. It is located in the beautiful area of the castle gate in Valtice, which you can enter from Valtice Square. The house was originally used to accommodate princely visitors, guards and musicians (1643–1802), court officials and later the visiting artists from Vienna as well.
The gallery presents contemporary artists and their work. It aims to connect the contemporary Central European art scene and bring art to the periphery, to the culturally and historically significant Lednice-Valtice area. The gallery organizes exhibitions, accompanying programmes for adults and children and other interesting cultural events annually.
Regular commented visits in the time of May –June, take place on Thu., Fri. and Sat. between 14:00 and 18:00 o'clock.
©LVMF
---