Synagogue in Breclav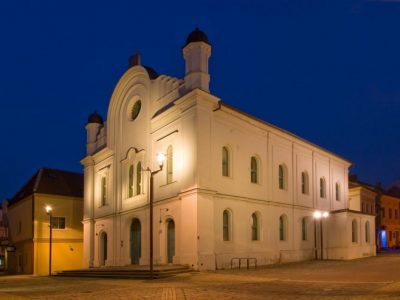 The original wooden synagogue from the beginning of the 16th century was destroyed by Swedish troops in 1643. At the end of the 17th century, a stone building was built on the site of today's synagogue, which was rebuilt several times and served the Jewish community until the second half of the 19th century. However, due to insufficient capacity, it was demolished as a new synagogue stood in two years (1888) thanks to the Jewish mayor David Kuffner. Final adjustments were made twenty years later according to a design by the Viennese architect Max Fleischer. This building was used for religious purposes until the German occupation, being subsequently used as a warehouse. A demanding reconstruction was carried out in the 1990s and is now used by the Municipal Museum and Gallery in Břeclav for cultural and social occasions. Since 2010, the synagogue has housed a permanent exhibition "Jewish Břeclav", depicting the rich history and tradition of the Jewish community of the region. In addition, short-term exhibitions and cultural events take place here.
Synagogue is a protected cultural monument. It is built in neo-romanesque style with numerous oriental Moorish elements in the interior. The north-west façade boasts a massive gable with a central circular motif topped by a stone decalogue with two turrets on the edges. Above the main entrance is a Hebrew inscription "Enter His gates with thanksgiving and His courts with praise; give thanks to Him and praise His name" (Psalm 100:4). The staircase leading to the woman's grandstand, supported by ten slender pillars with Doric capitals, is entered through the two side entrances. The hall is rounded off by a flat beamed ceiling with impressive paintings, from which huge decorative chandeliers hang.
Capacity 170 seats. It is necessary to contact the LVHF customer service for barrier-free entrance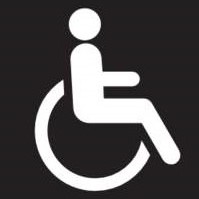 Parking: on the street Sladová (paid)
©LVMF
---