Selected works of unjustly overlooked Valtice-born composer and double bassist and Johannes Matthias Sperger are brought into life together with compositions of Mozart, Vivaldi and Haydn.
Antonio Vivaldi (1678–1741)
L'Olimpiade – Sinfonia, RV 725
1. Allegro, 2. Andante, 3. Allegro moderato
Johann Matthias Sperger (1750–1812)
A trionfar mi chiama
Antonio Vivaldi
Concert in G minor for two cellos, strings and continuo, RV 531
1. Allegro, 2. Largo, 3. Allegro
Wolfgang Amadeus Mozart (1756–1791)
Per questa bella mano, KV 612
INTERVAL
Johann Matthias Sperger (1750–1812)
Sinfonia in D major, M. A. 19
1. Adagio maestoso — Allegro e con spirito, 2. Andante, 3. Menuetto,
4. Finale. Allegro assai
Joseph Haydn (1732–1809)
Cello Concert No. 2 in D major, Hob. VIIb/2
1. Allegro moderato, 2. Adagio, 3. Rondo. Allegro

EMIL ROVNER – violoncello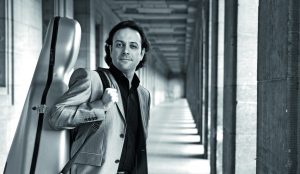 Cellist and teacher of Russian descend comes from Gorki, where he studied under Anatoly Lukianenko. While only ten years old, he debuted as soloist with the Gorki Philharmonic Orchestra. He pursued his musical education under Ivan Monighetti in Madrid, Boris Pergamenschikow in Berlin and also in Basel. He also studied conducting with Margarita Samorukova and singing with Ulrich Messthaler (Schola Cantorum Basiliensis). Upon the recommendation by Vladimir Ashkenazy, he debuted as soloist with the Tonhalle Orchestra Zurich, conducted by Gary Bertini. Recently, he appeared as soloist with such orchestras as St. Petersburg Philharmonic, Münchner Kammerorchester, Berlin Symphony Orchestra, Kammerorchester Basel, Camerata Bern, Moscow Symphony Orchestra or Kammerakademie Potsdam. He maintains close artistic contacts with contemporary composers such as Heinz Holliger, Valentin Silvestrov, Elen Firsova, Per Nørgård, Tigran Mansurian or Sofia Gubaidulina. The Russian-Canadian Composer Evgeny Shcherbakov wrote and dedicated Concerto for Cello and Voice in one Person to Emil Rovner. Emil Rovner received numerous prizes at international cello competitions, including the 1st prizes at the J. Brahms Competition in Austria, the Jost Competition in and at the J. S. Bach Competition in Leipzig.
BAROCCO SEMPRE GIOVANE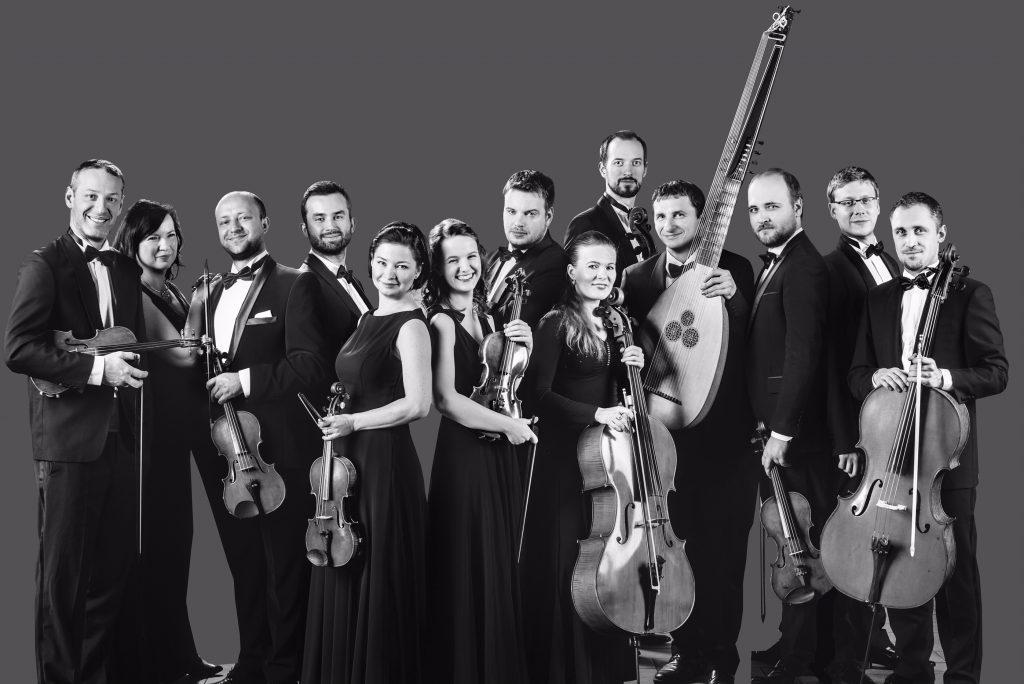 "Baroque still young" is a chamber ensemble composed of top young professional musicians. It specialises in the interpretation of High Baroque works but does not shrink from performing works from other stylistic periods. The ensemble was founded in 2004 by Professor Josef Krečmer who is also its artistic director. The ensemble has already performed at many major events and has also appeared at both domestic and foreign music festivals (Prague Spring, Smetana's Litomyšl, Brno International Music Festival, Festival Concentus Moraviae, Mitte Europa Festival, The Ohrid Summer Festival, Nitrianska Music Jar, Le Quattro Stagioni, Kammermusik um halb acht Basel, Bach Istanbul'da, etc.). Its concerts have been broadcasted live by Czech Television, Televize Noe and Czech Radio, and recorded on CD. They organise their own subscription series concerts. The ensemble works with leading Czech and foreign soloists including for example Jan Mráček, Václav Hudeček, Ivan Ženatý, Jana Boušková, Dagmar Pecková or Giuliano Carmignola.
ONDŘEJ KEPKA – Speaker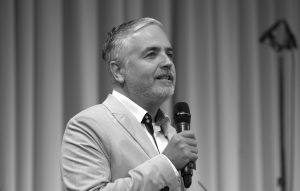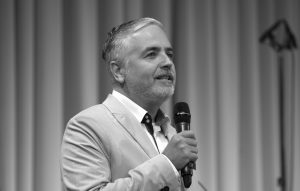 BUY TICKETS: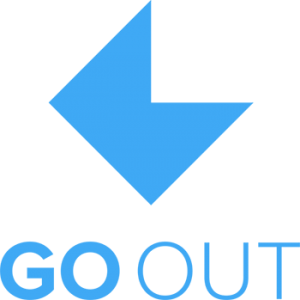 MAJOR PARTNER OF THE CONCERT: