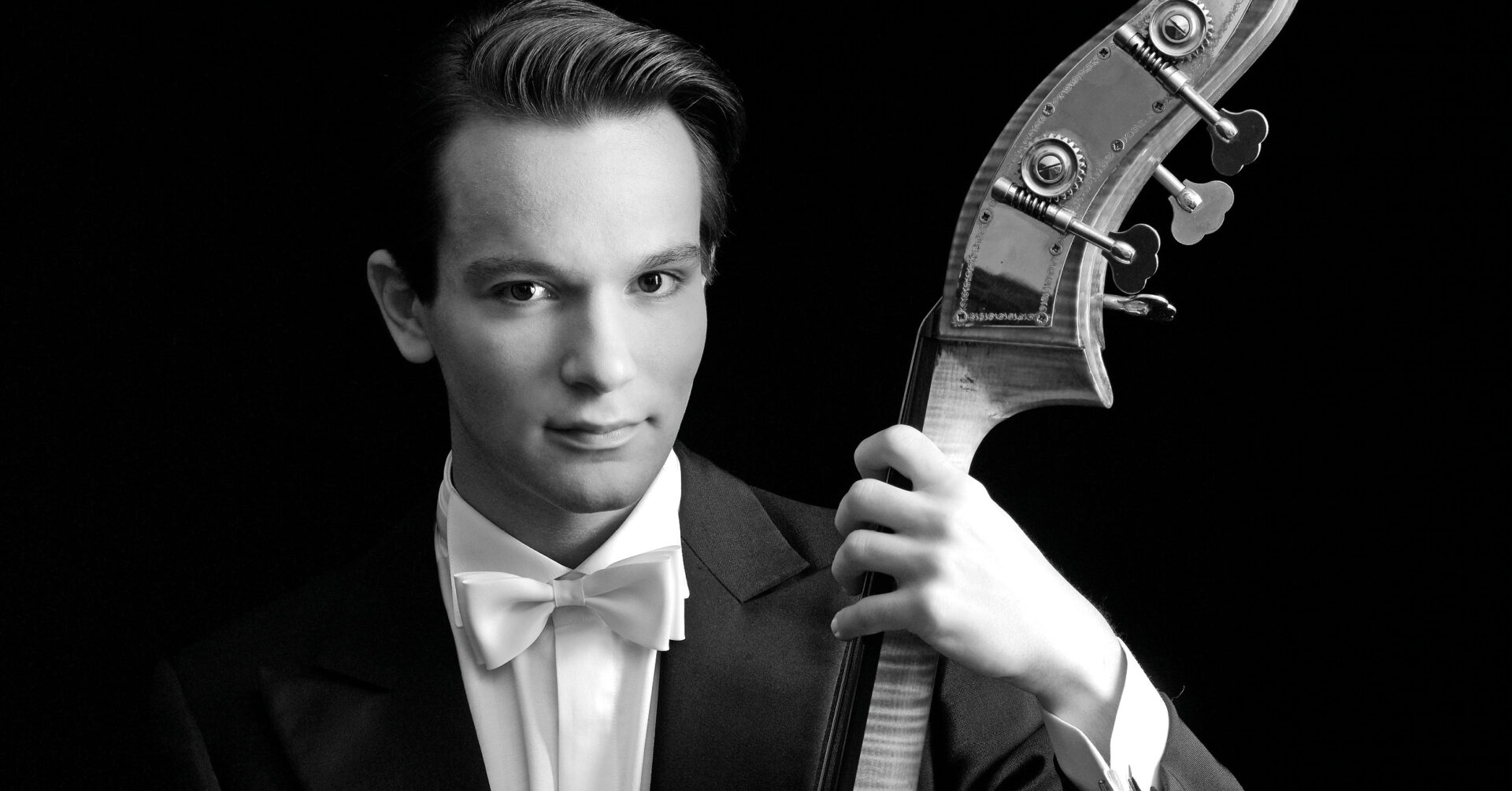 Indi Stivín & Tereza Tourková & Barocco sempre giovane
Hommage à Johann Matthias Sperger
Who
Barocco sempre giovane
Soloists
Indi Stivín, double bass
Tereza Tourková, oboe
Where
Valtice Castle Theatre
Program

Jan Dismas Zelenka Hipocondrie à 7 Concertanti, ZWV 187
Johann Christian Bach Sinfonie in D – Valtice Music Collection A 42 152 (world premiere)
Johann Matthias Sperger Concerto no. 3 in b minor for double bass and orchestra (new Czech premiere)

–break–

Wolfgang Amadeus Mozart Concerto for oboe and orchestra in C major, KV 314
Indi Stivín
· Svatý Václave (cancione for double bass and orchestra)
· Valtice Fantasy "Hommage à J. M. Sperger" (world premiere)
Double bassist Indi Stivín, oboist Tereza Tourková, Barocco sempre giovane and premieres – Johann Christian Bach's Sinfonia, found in the Valtice Music Collection, J. M. Sperger's Concerto for Double Bass or the Valtice Fantasy "Hommage à J. M. Sperger" by young Indi.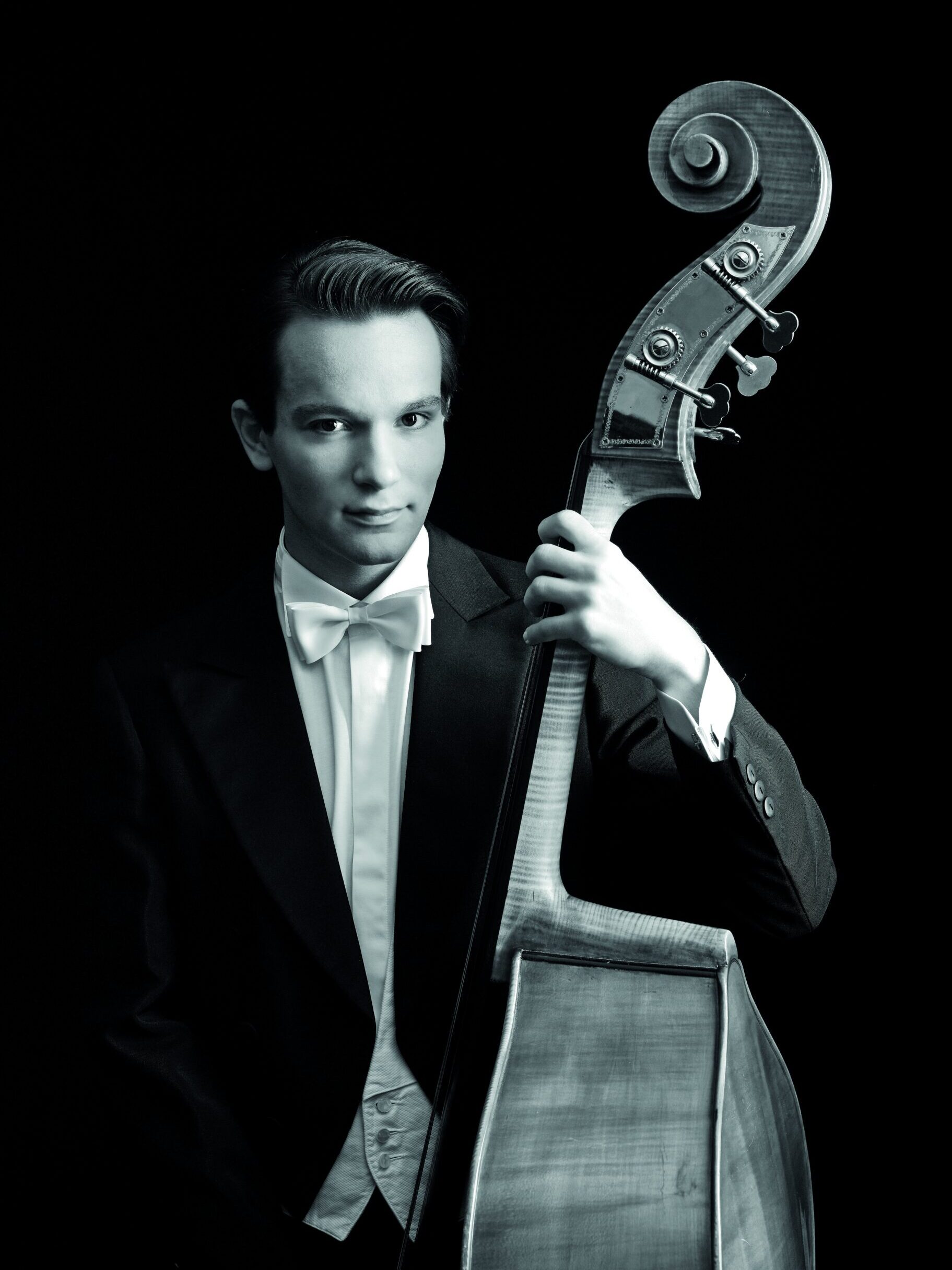 Indi Stivín, double bass
Prague-based double bassist, conductor and composer Indi Stivín comes from a family of musicians. Firstly, he has played violin and piano since early childhood, but that changed when he fell in love with the double bass for its deep, soothing sound at the age of nine and soon began writing his own compositions and conducting since 2022.
He studied double bass under Dalibor Tkadlčík, Ján Krigovský from the MUC in Vienna and Jiří Hudec at the Academy of Performing Arts in Prague. He attended master classes with the world's leading double bassists Thomas Martin, Miloslav Jelínek, Zsolt Fejervári, Roman Patkol and Gary Karr.
​At the age of 15, he won the International Instrumental Competition in Markneukirchen (2017), which is considered one of the most difficult in the world. A year later, he made his debut at the Prague Spring International Music Festival with a solo recital and was the only double bassist to make it to the final of the 2018 Eurovision Song Contest in the UK. As a soloist, he has collaborated with the Janáček Philharmonic Ostrava, Moravian Philharmonic Olomouc, State Philharmonic Košice, Bohuslav Martinů Philharmonic Zlín, South Bohemian Philharmonic, Barocco sempre giovane and many others.
As a composer, he is the author of the Suita Bohemia, which was performed by the BBC Scottish Symphony Orchestra under Thomas Dausgaard at the Edinburgh Festival and won the OSA Annual Award for the most successful young composer of classical music in 2020.
In 2019, he founded the chamber orchestra called Collegium Stivinum, where he is soloist and conductor in residence.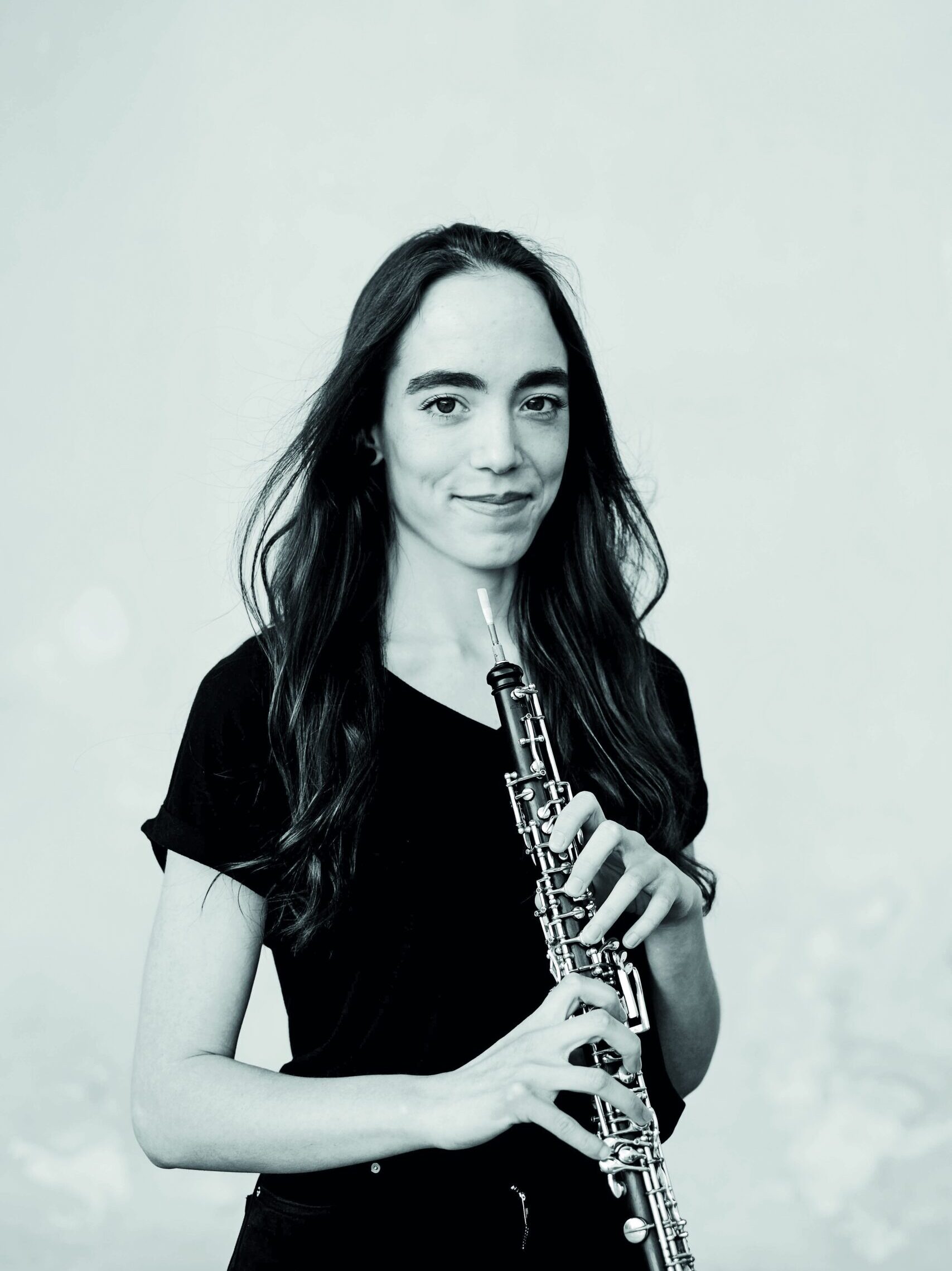 Tereza Tourková, oboe
Oboist Tereza Tourková (* 1998) graduated from the Teplice Conservatory in the class of Martin Beneš, being awarded several prizes (Pro Bohemia, Soutěž konzervatoří, Pardubické dechy). She also participated in master classes (Vladislav Borovka, Clara Dent-Bogányi, Jean-Louis Capezzali). Since 2019, she is a member of the PKF – Prague Philharmonia Orchestral Academy and also a member of the Academy of Chamber Music since 2020. She continues her studies at the Academy of Performing Arts in Prague in the class of Jana Brožková.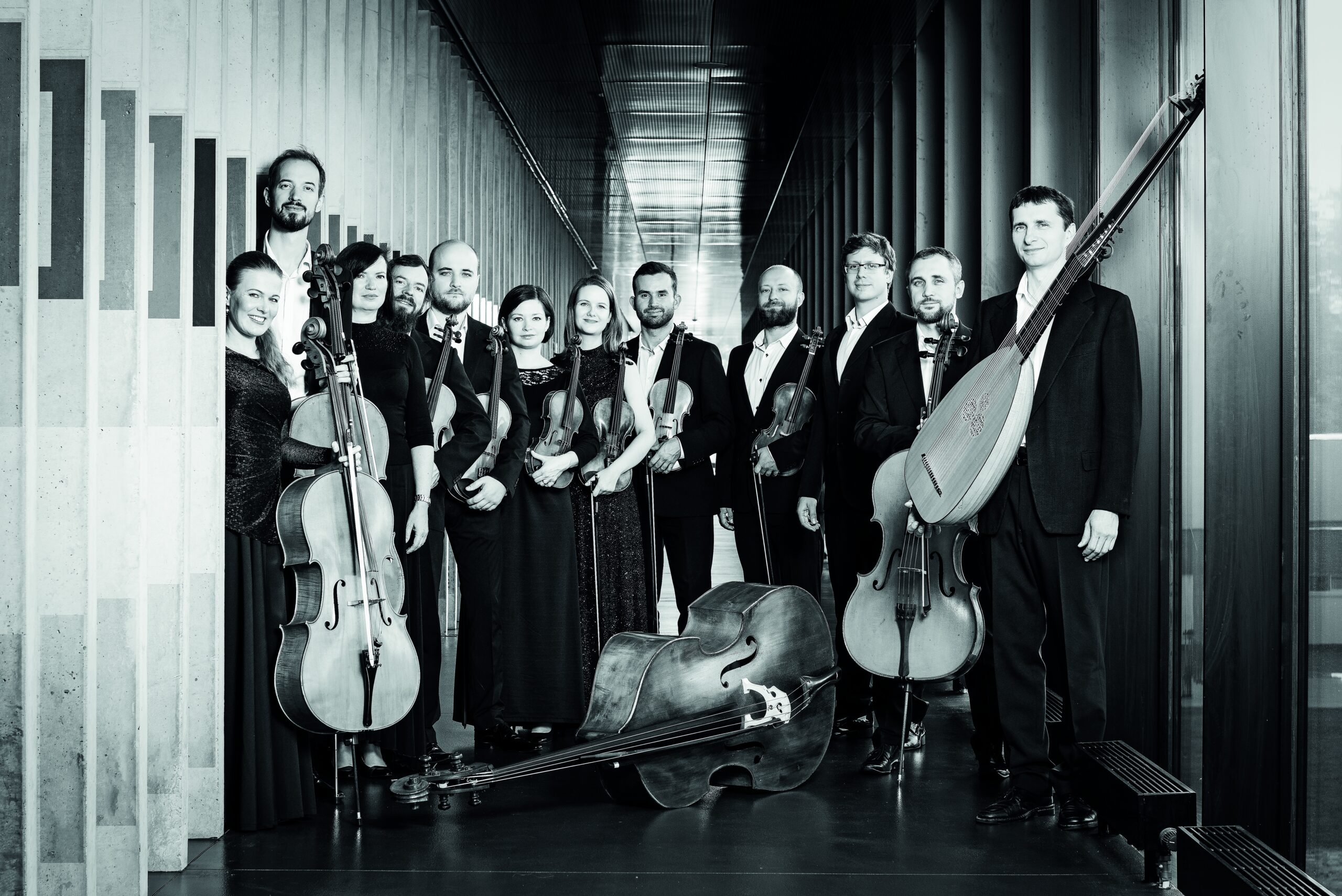 Barocco sempre giovane
"Baroque still young" is a chamber ensemble composed of top young professional musicians. It specialises in the interpretation of late Baroque works but does not omit works from other stylistic periods. The ensemble was founded in 2004 by Professor Josef Krečmer who is also its artistic director. The ensemble has already performed at many major events and has also appeared at both domestic and foreign music festivals (Prague Spring, Smetana's Litomyšl, Brno International Music Festival, Festival Concentus Moraviae, Mitte Europa Festival, The Ohrid Summer Festival, Nitrian Music Spring, Le Quattro Stagioni, Kammermusik um halb acht Basel, Bach Istanbul'da etc.). Its concerts have been broadcasted live by Czech Television, Televize Noe and Czech Radio, and recorded on CD. They organise their own subscription concert series. The ensemble works with leading Czech and foreign soloists including Jan Mráček, Václav Hudeček, Jana Boušková, Dagmar Pecková or Giuliano Carmignola and others.
Videos