Georg Friedrich Händel (1685-1759) Suita D major for trumpet, strings and continuo, HWV 341

Trumpet – Marek Zvolánek

Georg Friedrich Händel (1685-1759) Oratorium Messiah HWV 56 – Rejoice greatly

Sopran – Doubravka Součková

Jiří Antonín Benda (1722-1795) Sinfonia F major, No. 4

I. Allegro, II. Andante, III. Allegro

The Janáček chamber orchestra

Georg Friedrich Händel (1756-1791) Oratorium Samson HWV 57 – Let the Bright Seraphim

Sopran – Doubravka Součková

Trumpet – Marek Zvolánek

Antonín Dvořák (1841-1904)

Biblical song Op. 99, B185 – č. 4 "Hospodin jest můj pastýř"

Biblical song Op. 99, B 185 – č. 8 "Popatřiž na mne a smiluj se nade mnou"

Biblical song Op. 99, B. 185 – č. 10 "Zpívejte Hospodinu píseň novou"

Bariton – Svatopluk Sem

Wolfgang Amadeus Mozart (1756-1791) Motet / Exultate Jubilate, KV. 165

Sopran – Doubravka Součková

Antonín Dvořák (1841-1904) Gypsy melodies Op. 55, B104 – "Když mne stará matka zpívat učívala"

Bariton – Svatopluk Sem

Antonín Dvořák (1841-1904) O sanctissima, op. 19a., B95B

Soprán – Doubravka Součková

Bariton – Svatopluk Sem

Trumpeta – Marek Zvolánek

DOUBRAVKA SOUČKOVÁ – SOPRANO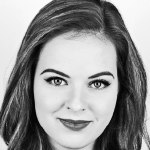 Doubravka Součková was born in Hodonín in 1993. She graduated from the Brno Conservatory in 2015 as a student of Blanka Morávková. During her opera studies, she performed as Yum-Yum in Arthur Sullivan's Mikado, as Hana in Zdeněk Fibich's 'Christmas Eve' and the soprano solo in Bohuslav Martinů's 'The Spectre's Bride'. She also completed master classes in Karlovy Vary with Professor Jürgen Hartfiel, Master Antonio Caranello and conductor František Drs, and master classes with Adam Plachetka and Kateřina Kněžíková in Liten. In 2015 she was admitted to the Janacek Academy of Performing Arts, where she was further educated under the direction of soprano Helena Kaupová.
She performed with the JAMU Chamber Opera in the role of Coloratura soprano in Domenica Cimarosa's opera 'L'impresario in angustie', Queen of the Night in Mozart's Magic Flute and Chytracka in Carl Orff's opera of the same name. She is also actively involved in concert activities. She has worked with a number of Czech symphony orchestras, such as the Karlovy Vary Symphony Orchestra, the Masaryk University Orchestra, the Brno Conservatory Orchestra, the Symphony Hodonín Symphony Orchestra and the Police Symphony Orchestra. She has won awards in a number of competitions including the Pardubice Conservatory Contest, the Olomouc Singing Competition and the Antonín Dvořák International singing competition in Karlovy Vary, where she won several awards. She performed as Oscar in Verdi's 'Masquerade Ball' For the National Theatre in Prague. In the 2017/2018 season, she will debut is in the role of Jan in Leoš Janáček's 'Jenůfa .
SVATOPLUK SEM – BARITONE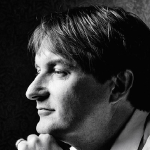 Svatopluk Sem studied under the guidance of Professor Dagmar Volfová at the Conservatory in České Budějovice. He became a soloist in the South Bohemian Theatre in České Budějovice after finishing his studies. He regularly performs in many opera houses in the Czech Republic and especially at the National Theatre in Prague. He also frequently works with the National Theatre in Brno and the Moravian-Silesian National Theatre in Ostrava. His repertoire includes several dozen roles of differing natures. He has performed as a guest on concert and opera stages not only in the Czech Republic but also abroad – in Japan, Denmark, South Korea, Austria, Spain, the Netherlands, Germany, Russia, Italy and the United Kingdom, and accompanied by orchestras such as the Czech Philharmonic Orchestra, the Prague Chamber Philharmonic Orchestra, the Rotterdam Philharmonic Orchestra, and the BBC Symphony Orchestra, with which he has been a regular guest performer for several years. In 2014, he appeared in the title role of Don Giovanni in the BBC documentary 'Rolando meets Don Giovanni'. In the 2015/2016 season, he went on a month-long tour of Japan with the State Opera of Prague, starring as Germont in Verdi's La Traviata. He is a frequent guest at prestigious international music and opera festivals such as the BBC Proms, the Český Krumlov International Music Festival, Prague's Dvořák International Music Festival, Austria's Opern Air Festspiele Gars am Kamp, the Prague Spring International Music Festival and Smetana's Litomyšl International Opera Festival. He is a three-time winner of the prestigious Karel Roden Prize in his field. In April 2016 he performed alongside Karita Matilla at the prestigious BBC Proms Festival in London, performing Janacek's opera 'The Makropulos Affair' with the BBC Symphony Orchestra. At Teatro Regio di Torino in Italy, he played the role of the Forester in their production of the Janacek opera 'the Cunning Little Fox' which directed by Robert Carsen and performed under the baton of conductor Jan Latham-Koenig. In the past, he has contributed to BBC Symphony Orchestra's recording of Smetana's 'Battered Bride' for the Harmonia Mundi label and under the direction of Jiří Bělohlávek.
MAREK ZVOLANEK – TRUMPET
Marek Zvolanek was born in 1974 in Prague. He started playing trumpet at seven in the Music School of Prague and continued his studies at the Conservatory under the tutelage of Professor Antonin Vaigl. He drew attention to himself early and often throughout his studies with his skill and early successes. He decided to extend his talent by studying with well known European luminaries such as Professor Hans Ganch of the Salzburg Mozarteum and Konradin Groth of the Berlin Music Academy.
At 18, he had joined the Czech Philharmonic Orchestra, which at that time was conducted by Václav Neumann. He repeatedly featured as a soloist on important stages and at internationally recognized events such as the Prague Spring, Smetana Litomysl, and Janacek's May. Since 2006, he has been a member of the prestigious ensemble 'Ten of the Best', which is made up of ten trumpeters selected from around the world. In 2004, he led a Masterclass in Osaka Japan, and in the same year a live broadcast of his Christmas concert was featured on the Euroradia EBU radio network. He has performed on a number of CD recordings including the 1997 Brandenburg Concerto Number 2 (1997) for the U.S. label Crystal records and a CD (2002) which he made with the Prague Brass Soloists ensemble of which he had been a member since 1997. His solo activity is best represented by the CD 'Baroque Concert' (2003), released on the classic label Bohemia Cube, for whom this album is their classical bestseller. It features works by M. Haydn and F. X. Richter. In 1998 he began to work with the Smecky music studio to record music for films, documentaries, and more recently computer games. Today, he has contributed to the soundtracks and scores of around 250 films and TV series internationally. He regularly works with world renowned directors such as George Lucas, David Lynch, Roman Polanski, Tom Cruise, Silvester Stallone, Rachel Portman, Elmer Bernstain, Carl Davis and many others
He currently works as Marek Zvolanek, solo trumpeter for the Prague Radio Symphony Orchestra and the Prague Symphony Orchestra.
THE JANÁČEK CHAMBER ORCHESTRA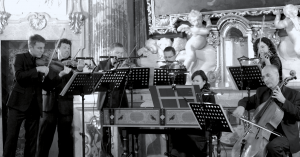 The Janáček Chamber Orchestra was founded in 1964 by leading players of Janáček Philharmonic. Zdeněk Dejmek soon became its Artistic Leader and with his impressive musicality, sense of style and systematic and precise work, he brought the orchestra to excellence and impressed on it his distinctive interpretative mark.
The repertoire of the Orchestra includes works from the Baroque to the present, which fit the sound possibilities of a smaller string orchestra. Today it is no longer an exception to extend the orchestra to include other instruments. Its leading interpretation has repeatedly led the Orchestra to perform at festival concerts both domestically and internationally, where it has performed with renowned Czech and foreign soloists. Recordings of the orchestra have been produced by Czech Radio and others including Supraphon, Panton, Riccordi, RCA – JVC, Crystal, Stylton and Slovart Records.
In 2005, Zdeněk Dejmek handed the Artistic Director's baton to lead violinist Jakub Černohorský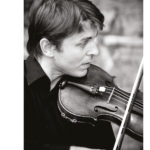 , who successfully led the Janacek Chamber Orchestra on its tour to South Korea in 2004. In the following years, the orchestra participated in numerous national and international festivals (including the Prague Spring Festival, Janacek Maj, Janáček Hukvaldy, Musica Sacra in Nitra, and festivals in Poland, the Netherlands, and tours to Spain and Italy). In 2011, the Janacek Chamber Orchestra recoded a new profile CD with the British label Chandos Records entitled Czech Music for Strings with works by Janáček, P. Haase and B. Martinů.
BUY TICKET: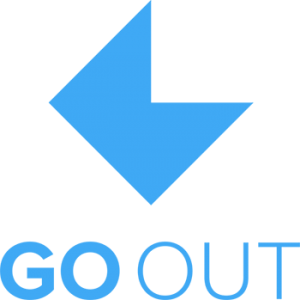 PARTNER OF THE CONCERT: