Wolfgang Amadeus Mozart (1756-1791) Requiem in D Minor, K. 626

I. Introitus: Requiem aeternam

II. Kyrie

III. Sequenz:

1. Dies irae

2. Tuba Mirum

3. Rex tremendae

4. Recordare

5. Confutatis

6. Lacrimosa

IV. Offertorium:

1. Domine Jesu

2. Hostias

V. Sanctus

VI. Benedictus

VII. Agnus Dei

VIII. Communio:

Lux Aeterna

VERONIKA HOLBOVÁ – Soprano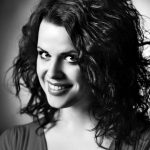 Soprano Veronika Holbová is a native of Ostrava. In 2010, she successfully graduated from the Janáček Conservatory and Grammar School in Ostrava and in 2014 was awarded a master's degree by the University of Ostrava. She studied classical opera singing at both institutions under Mgr. Eva Dřízgová-Jirušová. In 2007, she won third prize for the best performance of a baroque aria in the competition of conservatories in Pardubice, and also reached the finals of the 2010 Mikuláš Schneider-Trnavský Vocal Competition in Trnava, and won first place in the Leoš Janáček – Hukvaldy singing competition. With Simona Mrázová (soprano), she won the Stonavská Barborka vocal ensemble competition twice (in 2010 and 2011). In 2012, she was placed second in the Imrich Godin IUVENTUS CANTI International Singing Competition (Slovakia) and in autumn 2012 she placed third in the Concorso internazonale "Musica Sacra" competition in Rome. In 2013, she won the instrumental – vocal category in the Stonavská Barborka choral competition.
Veronika Holbová sings in opera houses both in the Czech Republic and abroad. Since 2009 she has been a guest at the Moravian-Silesian National Theatre, where she has performed roles including Barbarina (Le Nozze di Figaro), Annina (La Traviata), Esmeralda (The Bartered Bride), Baren (Jenůfa), and Anna (Nabucco). In Autumn 2014, she performed as a Second Wood Sprite at the Opera de Lyon in France in Antonín Dvořák's Rusalka.
ANETA PETRASOVÁ – mezzo-soprano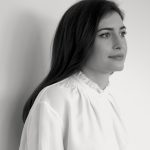 Aneta Petrasová was born in 1989 in Prague. After graduation, she enrolled at JAMU in Brno, where she earned a bachelor's degree under the guidance of Professor Anna Barova. During her studies, she performed in JAMU's Chamber Opera and in minor roles at the National Theatre in Brno.
At the Hochschule für Musik Carl Maria von Weber in Dresden in 2014, she graduated from diploma studies in the class of prof. Hendrikje Wangemann and is now completing a concert class taught by Professors. Olaf Bär and Britta Schwarz.
During her studies, she has performed selected arias and songs for alto (or Mezzo-soprano), which she presented at the Bachkantaten im Palais project, Dresdner Musikfestspiele, Matinee in Semperoper, LiedGut, in concert with the North Bohemian Philharmonic of Teplice (Dvorak's Biblical Songs) and the Moravian Philharmonic (a selection from Des Knaben Wunderhorn G. Mahler).
She is a member and occasional soloist with Dresdner Kammerchor Orchestra (Artistic Director – H. Chr. Rademann), Collegium Vocale 1704 (Artistic Director Václav Luks) and AuditivVokal Dresden, which deals with the interpretation of contemporary music.
VÁCLAV ČÍŽEK – Tenor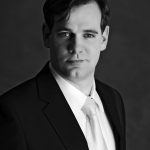 Václav Čížek studied singing at the Church Conservatory in Opava under the leadership of Sylva Pivovarčíková, Karel Smolka and Alexandr Vovk. He continued his studies first at JAMU with Zdeněk Šmukař where, as part of the chamber opera, he performed the roles of Paolina in Cimarosa's Il Matrimonio Segretto and Lensky in Tchaikovsky's Eugene Onegin. He then went on to the University of Ostrava under the tutelage of Alexandr Vovk, where he played the role of Rinuccia in Puccini's Gianni Schicchi and Dona Ottavia in Mozart's Don Giovanni. As a soloist and member of the vocal ensemble, he works regularly with the Collegium 1704, Musica Florea, Ensemble Inégal, Czech Ensemble Baroque and Hof Musici orchestras, and with conductors including Václav Luks, Hans-Christoph Rademan, and Vojtěch Spurný. He is regularly invited to perform at prestigious festivals and on concert and opera stages in France (The Opéra Royal de Versailles, Théâtre de Caen, Opéra de Dijon, Festival de La Chaise – Dieu), in Benelux (Festival Oude Muziek Utrecht, Bozar in Brussels, Musica Antiqua Brugge), in Germany (Stuttgart Bachfest, Tage Alter Musik Regensburg), in Austria (Konzerthaus Vienna), in Poland (The Warsaw Chopin Festival, Krakow's Festival Muzyki Polskiej) and in the Czech Republic (Prague Spring, Smetana's Litomyšl, The St. Wenceslas Music Festival).
For more information see: http://www.vaclavcizek.com/biografie/
BORIS PRÝGL – Bass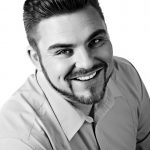 Boris Prýgl is a young bass-baritone from the city of Hodonin. Whilst studying at elementary music school, he participated in various singing competitions. His most important awards include winning three international competitions – Prague Singer, The Dušek singing competition of the Mozart Society and the Olomouc Singing Competition. He owes much of his singing success to his teachers, Olgo Plhalova, Zlatice Livorova and Blanka Juhaňákova. From September 2012, he studied opera singing with Professor Petr Mikuláš at the HTF Performing Arts University in Bratislava. In summer 2013, he graduated from a Petr Dvorsky masters singing course in Piestany and from Dagmar Livorová's masters singing course in Velka Bites. He has performed many times, both as a soloist and as part of ensembles at home and abroad. He has performed with the Slovak Philharmonic as a soloist. In 2014, he played the role of the gardener in Mozart's Marriage of Figaro and appeared as a guest soloist at the Slovak National Theatre, where he debuted in the opera Salome as a Nazarene and a Jew. At the end of the 2015 opera season, he played the role of Basilio in The Barber of Seville. Last year he appeared as Don Fernando in Fidelio and won first place in the junior category, second place in the singing category and the title of laureate and absolute winner. He won prizes at the National Theatre in Prague, the J.K. Tyl Theatre in Pilsen, and the Prague Spring Festival. He was also awarded a Czech Radio prize, a Vilém Zítek prize, a Gustav Mahler prize and the Conductor František Drs prize at the 50th Antonín Dvořák International Singing Competition. Soon after he was a laureate at the 22nd annual Ferruccio Tagliavini International Competition in Austria, where he received the award for the best interpretation of the works of Mozart. At the end of last season, he performed in a production of Simon Boccanegra at SND, and then appeared alongside Adam Plachetka as Leporello in the opera Don Giovanni at the Znojmo Music Festival. In 2016, he completed a tour of Japan.
HODONÍN MIXED VOICE CHOIR
Choral singing began in Hodonin in the second half of the 19th century at a time of increasing Germanisation arising from the Hapsburgs, balanced by the awakening of Czech Patriotic sentiments. In 1865, the "Svatopluk" readers and singers group was founded, the first hub of local Czech awareness.
On 9 January 1910, the desire for a choir with a higher artistic level led to the founding of the Czech "Hlahol" choral association, which created female, male and mixed choirs. Head Teacher, František Komárek became choirmaster and by 14 January 1911 they had held their first concert. During the "Hlaholu" era, 206 choirs performed. In addition to regular concerts in Hodonin and the surrounding areas, "Hlahol" featured at the celebration of holidays and important days of the First Republic and was fortunate to survive the tragic Nazi occupation. After the war, on 12 September 1946 the "Hlahol" singers voluntarily disbanded. "Hlaholu" was extraordinary. It laid the foundations of the art of choral singing in Hodonín and was, along with the "Orchestral Association" and church choirs, one of the solid pillars of musical culture in that city.
On November 25, 1946, the "Vítězslav Novák" Choral Association was registered – named after the composer and honorary citizen of the town of Hodonin. Professor Jaroslav Zmítko was appointed as Conductor. After 1948, the Association was subjected to Ideological pressure and on January 23, 1951 it lost its incorporated status and became part of ROH, the Hodonin Workers' Union for Education and Awareness. It continued to perform in various manifestations as late as 1952, but after that records of its activities disappear from the archives.
The choir continued to exist but was only fully revived after 1989. In the period between 1977-2003 Jindřich Launer, Pavel Janeček, František Duda and Marie Snopková lead the choir as Choirmasters.
JOSEF ILČÍK – Chiormaster
At the end of 2004, the Choir announced the appointment of a new Choirmaster. Josef Ilčík is a graduate of the Brno Conservatory in the trumpet. He successfully completed a Master's Degree in Choral and Orchestral Conducting and Music Education for Middle School at the University of Ostrava. Through consistent work with breathing and vocal exercises, Ilčík is leading the choir on setting their voices, clear intonation and colour balance.
This professional leadership is a key driver of the artistic development of choral singing in Hodonin.
DAVID HERZÁN will conduct the Mozart Requiem. He has worked very successfully with the Hodonin Symphony Orchestra for some years.
CARMINA VOCUM KYJOV – Mixed Voice Choir
The Carmina Vocum Mixed Voice Choir was established in May 1999 in the Kyjov Art School. Originally the choir consisted of 13 singers – friends and students who felt the need to sing, not only at Christmas in the church choir, but throughout the year. With this number of singers, the chamber focused primarily on Renaissance and Baroque music. Over time, the choir has grown and it now has 40 members. This has allowed the choir to add pieces from the romantic and contemporary periods to its repertoire.
The choir performs regularly either alone or together with the Kyjov Chamber Orchestra and soloists from MDO Olomouc and The National Theatre in Brno. It performs not just domestically but also internationally including in Austria and France. Its choirmaster is MÁRIO KUDELA , who as an organist and the singing coach of this choir, founded in 1999, is a distinguished personality of the cultural scene in the Slovak Republic.
THE SPERGER CHAMBER ORCHESTRA
This festival orchestra is sensitively comprised of outstanding professional musicians, who are also in most cases natives of the Břeclav and Slovácko areas. Their permanent roles are with philharmonic orchestras from all over the Czech Republic (The Czech Philharmonic Orchestra, The State Philharmonic Orchestra – Brno, The Czech Radio Symphony Orchestra and the Janáček Philharmonic Orchestra – Ostrava).
The Mozart Requiem will be conducted by DAVID HERZÁN, who has been very successful for several years at the Hodonín Symphony Orchestra.