Josef Schantl (1842-1902) Fanfare LVHF, Johann, Fürst von und zu Lichtenstein (1882)

Wolfgang Amadeus Mozart (1756-1791) Overture from The Magic Flute, KV 620

Antonín Rejcha (1770-1836) Winds Quintet No. 1, in Eb Major, Op. 88

I. Andante. Allegro ma non troppo, II. Andante poco allegretto

III. Menuetto. Allegro vivo, IV. Finale. Allegro

interval

Joseph Haydn (1732-1809) Symphony No. 73 in D major "La chasse" (Hunting), Hob. I:73

III. Menuetto: Allegretto, IV. La chasse: Presto

Darius Milhaud (1892-1974) La cheminée du Roi René (Fireplace of King René), op. 205

I. Cortège (Procession), II. Aubade (Dawnsong), III. Jongleurs (Jugglers), IV. La maousinglade (Sarabande), V. Joutes sur l'Arc (Jousting on the River Arc), VI. Chasse à Valabre (Hunting at Valabre), VII. Madrigal nocturne

Franz Schubert (1797-1828) Hunting evening song D. 368

Joseph Haydn (1732-1809) Divertimento in B-flat major, Hob. II :46

I. Allegro con spirito, II. Choral St. Anthony, III. Menuett, IV. Rondo Allegretto

BELFIATO QUINTET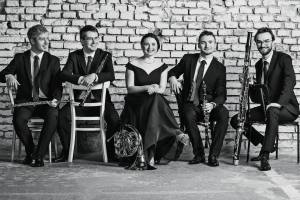 The Belfiato Quintet was founded in 2005. It consists of graduates of the Music and Dance Faculty of the Academy of Performing Arts in Prague. Members of the ensemble studied at the Prague Conservatory in the class of Ondrej Roskovec (Czech Philharmonic, Afflatus Quintet) and subsequently at the Academy of Performing Arts in Prague with prof. Stepan Koutnik. The Belfiato Quintet has also collaborated prof. Gottfried Pokorny (Universität für Musik und Darstellende Künst Wien).
The members of the quintet play for leading orchestras (the Czech Philharmonic Orchestra, the National Theatre Orchestra, PKF – Prague Philharmonia, the Prague Symphony Orchestra, the Pardubice Chamber Philharmonic, and the London Philharmonic Orchestra). They have also won awards at international musical interpretation competitions, including the ARD Competition in Munich, Prague Spring, and Concertino Praga.
Belfiato Quintet was awarded 1st prize from the Antonín Rejcha competition at the International Festival in Semmering, Austria. In 2011, they won 3rd prize at the 6th International Woodwind Quintet Competition "Henri Tomasi" in Marseilles, as well as a prize for the best performance of a Henri Tomasi piece.
The ensemble performs regularly in the Czech Republic and abroad. For example, it has appeared in the concert seasons of the Czech Philharmonic Orchestra, the Czech Chamber Music Society and in the chamber cycles of the Prague Symphony Orchestra. Prague FOK and Prague Philharmonia. It has worked with Czech Television and Czech Radio and shared the stage with the Aflattus Quintet and mezzo-soprano Dagmar Peckova. At the 2014 Prague Spring Festival, the Belfiato Quintet performed in a recital with a program of compositions by Czech composers. Its Czech repertoire was introduced in 2015 and continues to be performed for example in the Chamber Cycle of the Polish Radio Symphony Orchestra in Katowice, and in 2016 at the Embassy of the Czech Republic in London.
BUY TICKET: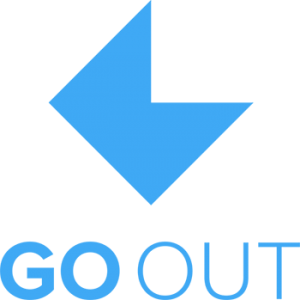 PARTNERS OF THE CONCERTS:
The ticket for the concert includes wine tasting of the Winer Buriankovi.