Joseph Haydn (1732-1809) "Insanae et Vanae Curae" Motetto/Offertorium, Hob. XXI: 1/13cfor chorus and orchestra

Wolfgang Amadeus Mozart (1756-1791) "Fra l'oscure ombre funeste" from Cantata Davidde penitente, KV 469

aria soprano / Wendy Krikken

Wolfgang Amadeus Mozart (1756-1791) Great Mass in C minor, KV 427

for two soprano soloists, a tenor and a bass, chorus and orchestra

CZECH PHILHARMONIC CHOIR OF BRNO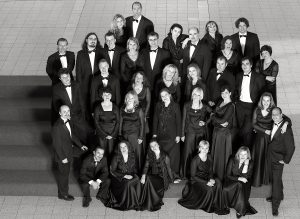 The Czech Philharmonic Choir of Brno has earned a place at the very summit of the choral world. Conductors, orchestras and soloists, who have cooperated with the Brno singers, extol their qualities, while the critics acclaim particularly the ensemble's compact sound and broad range of means of expression.
The Choir, founded in 1990, is a regular guest at the most prestigious European festivals and appears on the most distinguished concert stages. The audiences are captivated by its level of professionalism as well as extraordinary musical feeling.
The man behind the Choir's accomplishments is Petr Fiala (1943), its founding father, Choir Master and Director. A graduate of the Brno Conservatory and the Janáček Academy of Fine Arts (where he studied piano, composition and conducting), Fiala is also a prolific composer (his output numbers some 180 pieces). He has been an active choir master and conductor for the past 45 years. In 2009 he was awarded the Order of Sts. Cyril and Methodius by the Czech Episcopal Conference, in recognition of his outstanding achievements as both conductor and composer, and last year he received the City of Brno Prize for his artistic activities of many years.
The Czech Philharmonic Choir of Brno focuses especially on the performance of oratorios and cantatas. Its qualities are displayed in as many as 90 concerts annually, both in Czech Republic and abroad. The Choir performs with the world's best orchestras and conductors (e.g. Petr Altrichter, Jiří Bělohlávek, Jakub Hrůša, Jakub Klecker, Zdeněk Mácal, Tomáš Netopil, Ondrej Lenárd, Libor Pešek, Leoš Svárovský, Vladimír Válek, Juraj Valčuha, Christian Arming, Marc Albrecht, Hermann Baumer, Marcus Bosch, Stephan Blunier, Kees Bakels, Jean-Claude Casadesus,Dennis Russel Davies, Christoph Eschenbach, Gabriel Feltz, Ivan Fischer, Lawrence Foster, Enoch zu Guttenberg, Martin Haselboeck, Nikolaus Harnoncourt, Manfred Honeck, Eliahu Inbal, Marek Janowski, Neeme, Paavo a Kristian Järvi, Dmitrij Kitajenko, Roman Kofman, Marko Letonja, Kurt Masur, Nicholas Milton, Zubin Mehta, Ingo Metzmacher, Yannick Nézet-Séguin,Sir Roger Norrington, Jonathan Nott, Mathias Pintscher, Sir Simon Rattle, Helmuth Rilling, Yuri Simonov, Martin Sieghardt, Steven Sloane, Marc Soustrot, Michael Tilson Thomas, Mario Venzago, Walter Weller, Ralf Weikert, Simone Young, , and others). Although the Choir is a regular guest at numerous distinguished international festivals, home audiences are never neglected, as the Choir appears frequently also in Prague, Brno, Ostrava, Olomouc, Litomyšl, České Budějovice, Český Krumlov and elsewhere across the Czech lands.
The Choir has recorded many CDs and received a number of accolades. In 2007 the singers from Brno were honored by two prestigious European Echo Klassik awards—as the '2007 Ensemble of the Year' (recognizing their rendition of Anton Bruckner's Motets) and for the '2007 Recording of the Year' (i.e. Franz Liszt's oratorio Christus). In 2008 the recording of Paul von Klenau's Die Weise von Liebe und Tod des Cornetts Christoph Rilke was nominated for the prestigious Danish P2 Music Prize in the category '2008 Symphonic Recording of the Year', while in 2009 the recording of B. A. Zimmermann's Requiem für einen jungen Dichter was awarded the Preis der Deutschen Schallplatenkritik. Moreover, accolades have lately not been limited to the European continent: the eminent Japanese Geijutsu Disc Review awarded the Czech Philharmonic Choir of Brno its prestigious 'Tokusen' Mark of Honor for the live recording of Dvořák's Requiem.
ST. GELLÉRT ACADEMY ORCHESTRA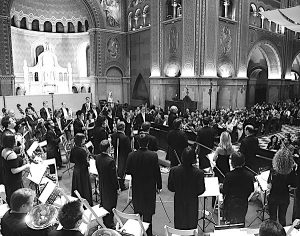 The St. Gellert Academy Orchestra was founded in 2008 at the initiative of Bishop László Kiss-Rigó of the diocese of Segedin-Canad. At that time, he was at the Institute of Music and Ethics of St. Gerard at Gala Ferenc's College. The bishop's initiative was implemented by Professor Christian Bachmann. At its annual concerts in Segedin (Szeged), the orchestra is inspired by unity of spirit in its musical and human collaboration. This symbolically recalls Saint Gellért, one of the patron saints of Hungary.
This young orchestra is characterized by stylish consciousness and spontaneity, which is the basis of its rich musical expression. Its concert master since inception has been MgA. Jiří Partyka. These select, talented, professional musicians perform innovative classical music, under the baton of conductor Yoon Kuk Lee, emphasising the delicate balance between the masterpieces of past and contemporary musical compositions. In 2017 the St. Gellért Academy Orchestra performed Beethoven's Ninth Symphony to great acclaim in the Great Hall of the Ferenc Liszt Academy of Music in Budapest.
YOON KUK LEE – CONDUCTOR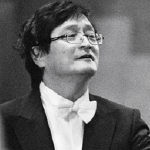 Yoon Kuk Lee (born in 1953 in Gongju, South Korea) is an Austrian composer and conductor originally from South Korea. He graduated from high school in New York and then enrolled at Williams College, where in 1976 he completed his studies of philosophy and music "summa cum laude". He graduated in conducting and composing from Austria's Salzburg Mozarteum University of Music under the direction of Sándor Végh, Gerhard Wimberger, Nikolaus Harnoncourt and Herbert von Karajan. In 1982, Lee was awarded the highest music award of ORF Austrian Radio Broadcasting. Shortly afterwards, he became a lecturer at the University Mozarteum, a role in which he continues to this day. As artistic director and conductor he worked with the Salzburg Chamber Philharmonic (1992-2008), the Austro-Korean Philharmonic in Vienna (1999-2003) and the Echternach Chamber Orchestra in Luxembourg (2002-2005). He also acts as a conductor and music director of the Hungarian St. Gerard Festival in Segedin.
BUY TICKET: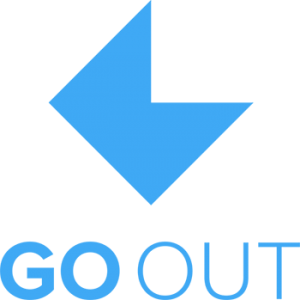 MAJOR PARTNER OF THE CONCERT: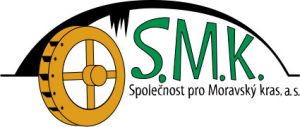 PARTNERS OF THE CONCERT: