Viennese classic composers in the interpretation of the worldwide known and renowned pianist, winner of prestigious Queen Elisabeth Competition in Brussels, Belgium 2017 Lukáš Vondráček and soloist of the Wiener Staatsoper Alexandra Yangel, both accompanied by PKF – Prague Philharmonia.
Wolfgang Amadeus Mozart (1756–1791)
Va pure ad altri in braccio from the comic opera La finta giardiniera, KV 196
Joseph Haydn (1732–1809)
Symphony No. 94 in G major "Surprise Symphony", Hob. I:94
1. Adagio cantabile – Vivace assai, 2. Andante, 3. Minuet – Trio,
4. Finale (Presto)
Gioachino Rossini (1792–1868)
Una voce poco fa from the comic opera Il barbiere di siviglia
Nacqui all'affanno (Rondò Finale) from the comic opera La Cenerentola
INTERVAL
Ludwig van Beethoven (1770-1827)
Piano Concert No. 4 in E flat mino, Op. 73 "Emperor Concerto"
1. Allegro, 2. Adagio un poco moto, 3. Rondo. Allegro
ALEXANDRA YANGEL – Mezzosoprano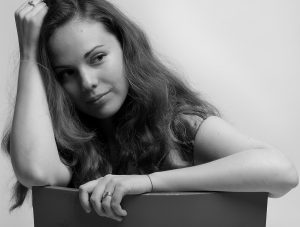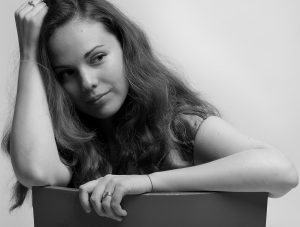 Even though Alexandra Yangel is known as a mezzo-soprano, she began her violin studies under Galina Turchaninova at the age of five. In 2011, she graduated from the Moscow Tchaikovsky Conservatory (under the mentorship of Irina Bochkova). Then, she began to study voice with Irina Dolzhenko and entered the Gnessin Russian Academy of Music in 2012. She gave her concert debut in the Great Hall of the Moscow Conservatory under Misha Rachlevsky, which was followed by her studies at the Music and Arts University Vienna under Elena Filipova. She has completed masterclasses with Anatoli Goussev, Silvana Bartoly, Stephan Rügamer, Yevgeny Nesterenko and Vesselina Kasarova and worked with conductors such as Simone Young, Graeme Jenkins, Susanna Malik, Guido Mancusi, Misha Rachlevsky, Ilya Gaisin and Gordon Gerrard. In 2014, she was accepted as a member of the international organization established by Yehudi Menuhin and Ian Stoutzker in 1977 "Live Music Now" in Vienna. Alexandra Yangel joined the Vienna State Opera as a permanent member in 2017. In her first season, she performed numerous roles such as Cherubino (Le nozze di Figaro), Zerlina (Don Giovanni), Zulma (Italiana in Algeri), Glasa (Katja Kabanova), Second Lady (Zauberflöte), Prince Orlofsky (The Bat), Mercedes (Carmen), Siebel (Faust), Wellgunde (Rheingold), Flora (Traviata) and many more. During her artistic career, she was awarded many times (for example award at the Kammeroper Schloss Rheinsberg in 2016) and performed on many music festivals.
LUKÁŠ VONDRÁČEK – Piano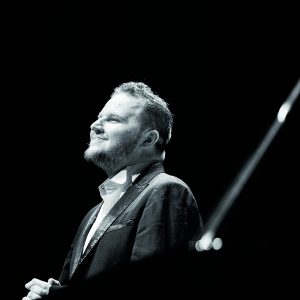 One of the most prominent Czech pianists of our time has been considered a prodigy since he made his first public appearance at the age of four by playing works of Schumann and Tchaikovsky. Following accomplishments were solo performances with Brno Philharmonic and Janáček Philharmonic Ostrava. He has started to perform abroad since he was twelve, namely Germany, Poland, the United Kingdom or the USA. At that time, Lukáš Vondráček started his studies at the Faculty of Education at the University of Ostrava, following by studies at Vienna under the Peter Barcaba and Akademia Muzyczna in Katowice in the class of Andrzej Jasinski. In 2012, he was given a diploma with honours by New England Conservatory of Music in Boston, where he broadened his piano skills under the mentorship of Hung-Kuan Chen. The debut performance with Czech Philharmonic under Vladimír Ashkenazy in 2002 marks a milestone in the musical career of Lukáš Vondráček. Since then, he performed with many significant ensembles as BBC Philharmonic, Deutsches Symphonie-Orchester Berlin, Gulbenkian Orchestra, Helsinki Philharmonic or Hong Kong Philharmonic. He also collaborated with many conductors – Jiří Bělohlávek, Marin Alsop, Manfred Honeck, Pietari Inkinen, Paavo Järvi, Theodor Kuchar, Zdeněk Mácal, Vasily Petrenko Krzysztof Urbański and Antoni Wit. He was also awarded the jury prize at the international competition Vana Cliburna in Texas and at Hilton Head International Piano Competition a year later. In 2016, he became a winner of prestigious Queen Elisabeth Competition in Brussels, Belgium.
PKF – PRAGUE PHILHARMONIA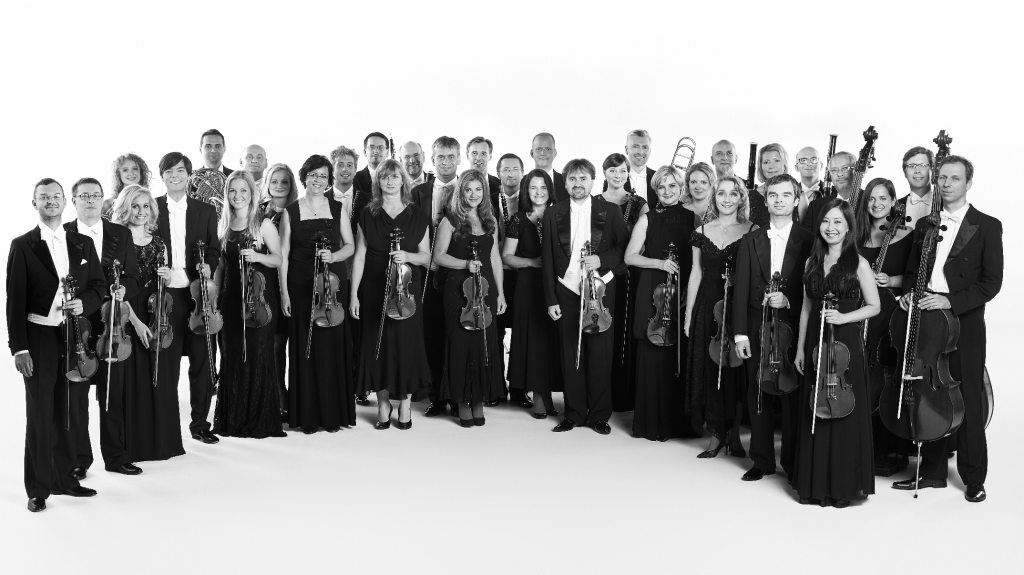 It was founded in 1994 on the initiative of the conductor Jiří Bělohlávek (1946–2017) under the name Prague Chamber Philharmonic. Today it is one of the most recognised orchestras, not only among Czech but also among world ensembles.
Over the period of its existence, the PKF – Prague Philharmonia has played with a whole host of internationally famous conductors and soloists, including Christopher Hogwood, Robert McDuffie, Martha Argerich, Emmanuel Pahud, Daniel Müller-Schott, Sarah Chang, Luciano Pavarotti, Anna Netrebko, Plácido Domingo, Magdalena Kožená and many others. The orchestra is regularly invited to international music festivals (BBC Proms, Dresdner Musikfestspiele, MITO Settembre Musica, Prague Spring, Festspielhaus Baden Baden) and has recorded over 90 CDs, released by leading Czech and world music publishers, receiving numerous prizes – the Gold Record RAC Canada, Harmony Award and Diapason d'Or. At the August/September 2018, the ensemble recorded a "profile" recording with Emmanuel Villaume and Andrew von Oeyen, presenting works by Ravel, Debussy and Bizet.
Between the years 1994-2005 the orchestra was led by one of the most internationally recognised conductors and the founder of the orchestra, Jiří Bělohlávek (1946–2017), who later became its Music Director Laureate. The second PKF chief conductor was the Swiss conductor and flautist Kaspar Zehnder. The excellent Czech conductor, Jakub Hrůša, led the orchestra in the years 2008–2015. Since 2015–2016 season, the orchestra has been led by the French conductor Emmanuel Villaume.
VOJTĚCH SPURNÝ – Conductor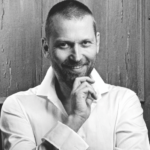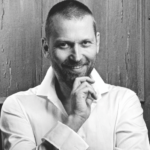 Vojtěch Spurný is a leading Czech conductor, pianist, harpsichord player and teacher. He studied piano and flute at the Prague Conservatory, and later opera direction, conducting and the harpsichord at the Academy of Performing Arts in Prague. He also studied the Interpretation of early music and the harpsichord at the Hoogeschool de Kunsten in Utrecht.
His operatic conducting experience includes working with the Drottningholm Palace Baroque Theatre. The J. K. Tyl Theatre in Pilsen, the Gothenburg Opera, the Oslo Opera House, Staatstheater Hannover, the Prague Chamber Opera, the National Theatre and the Prague State Opera. During the 1999–2004 he was the permanent conductor of the Prague State Opera and in the 2002–2003 season he served there as artistic director. He has worked as a conductor with the Hradec Králové Philharmonic Orchestra, the South Bohemian Chamber Philharmonic, the Prague Radio Symphony Orchestra, the FOK Prague Symphony Orchestra, PKF – Prague Philharmonia, Chursaechsische Kammerphilharmonie, the Prague Chamber Orchestra, the North Bohemia Philharmonic in Teplice, and the Janacek Philharmonic – Ostrava. He has also worked with major artists including S. Brill, P. Bernold, V. Hudeček, M. Hundeling, S. Kam, Š. Margita, M. Maisky, D. Pecková and others.
BUY TICKET: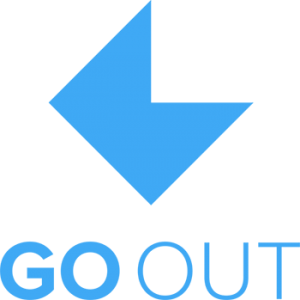 MAJOR PARTNERS OF THE CONCERT:


PARTNERS OF THE CONCERT: