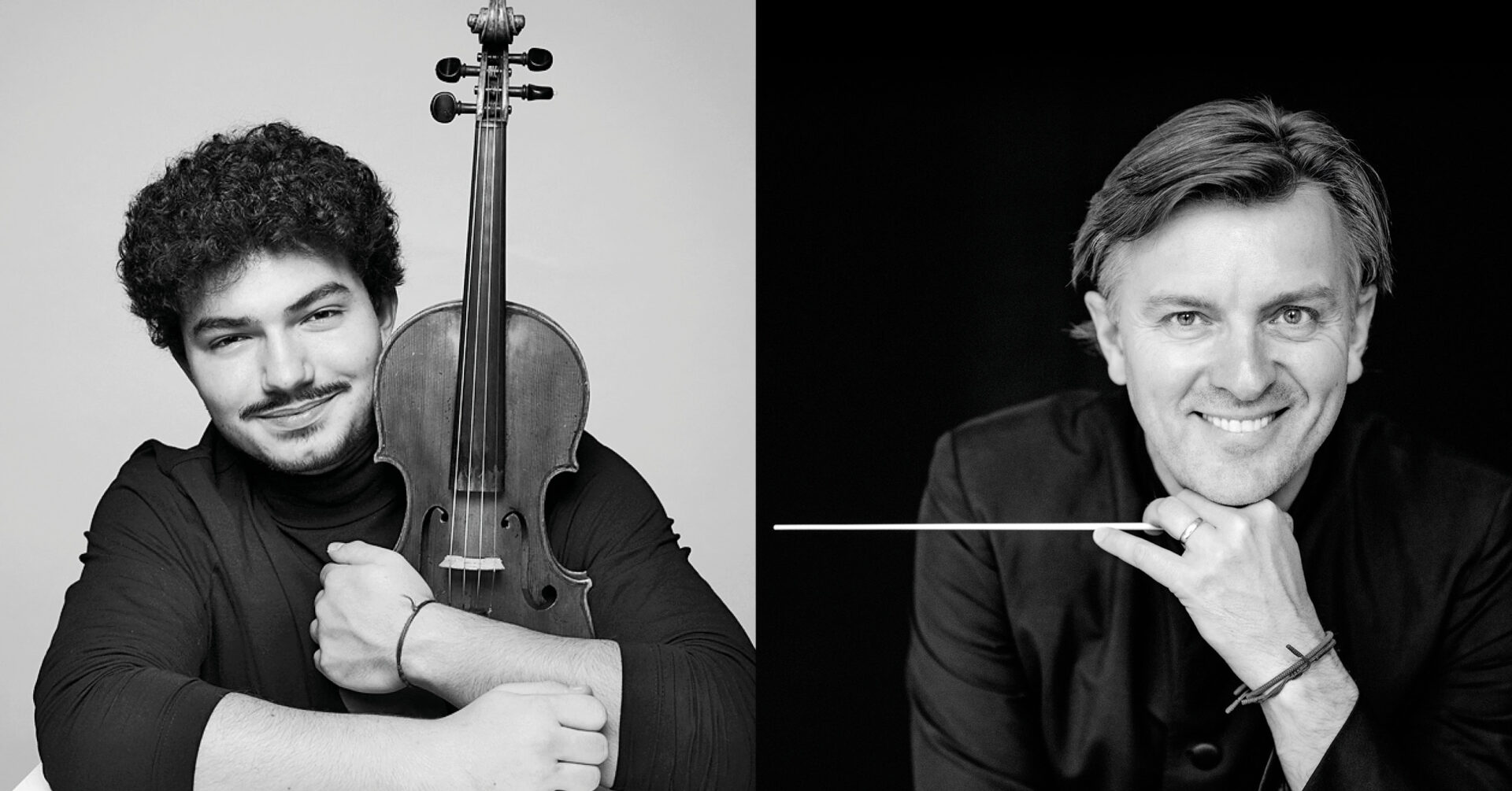 Daniel Matejča & Tomáš Netopil & Filharmonie Brno
LVMF 2023 Opening Gala
Who
Brno Philharmonic
Tomáš Netopil, conductor

Soloists
Daniel Matejča, violin
Where
Valtice Castle Riding Hall
Program

Josef Gabriel Rheinberger Academic Ouverture op. 195
Ludwig van Beethoven Symphony No. 5 in C minor, Op. 67 "Fate Symphony"

–break–

Dmitri Dmitriyevich Shostakovich Violin Concerto No. 1 in A minor, Op. 77

The concert is held under the auspices, Mgr. Jan Grolich, the Governor of the South Moravian Region.

Dress code: Black tie/ Creative black tie
Academic Ouverture by the Liechtenstein-born J. G. Rheinberger alongside a "fateful" orchestral work by L. van Beethoven, all topped off with Shostakovich's first violin concerto performed by the first-class young Czech violinist Daniel Matejča and the Filharmonie Brno under the excellent Tomáš Netopil.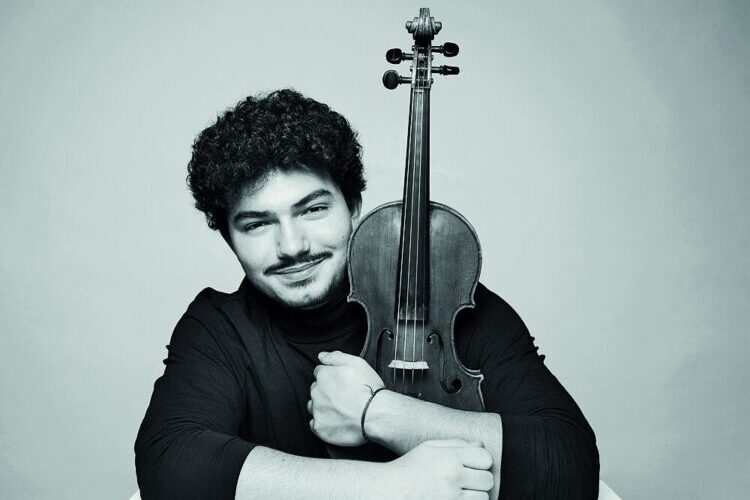 Daniel Matejča, violin
Daniel Matejča was born in Liberec in 2005 and started to learn the violin under the guidance of his mother Olesia Voličková at the age of four. After a year, he joined the class of Ivan Štraus who is his treacher to these days. Despite his young age, he has won numerous competitions, both Czech (International Violin Competition of Master Josef Muzika, Kocian International Competition, Golden Nut, Concertino Praga) and foreign (Jugend Musiziert in Halle, Georg Phillip Telemann Competition in Poznan, Virtuosos V4+, Eurovision Competition for Young Musicians in Montpellier). Together with the Liberec Symphony Orchestra he played Mendelssohn's Violin Concerto and with the Pardubice Philharmonic he recorded Prokofiev's Violin Concerto no. 1. He has performed many times in the Czech Republic as well as in France, Italy, Poland, Germany, Austria, UAE, Turkey, Singapore and other countries. He extends his education at various violin courses (music courses in Litomyšl, Liberec International Violin Academy, Imola summer festival in Italy or International Music Academy Orpheus in Vienna) and under the renowned virtuosos (Jiří Vodička, Christian Tetzlaff, Stephen Schipps, Simon James or Michael Frischenschlager). Since 2021, he has been studying at the Academy of Performing Arts in Prague. This year, his first studio album with six sonatas by Eugène Ysaÿe was released on Supraphon.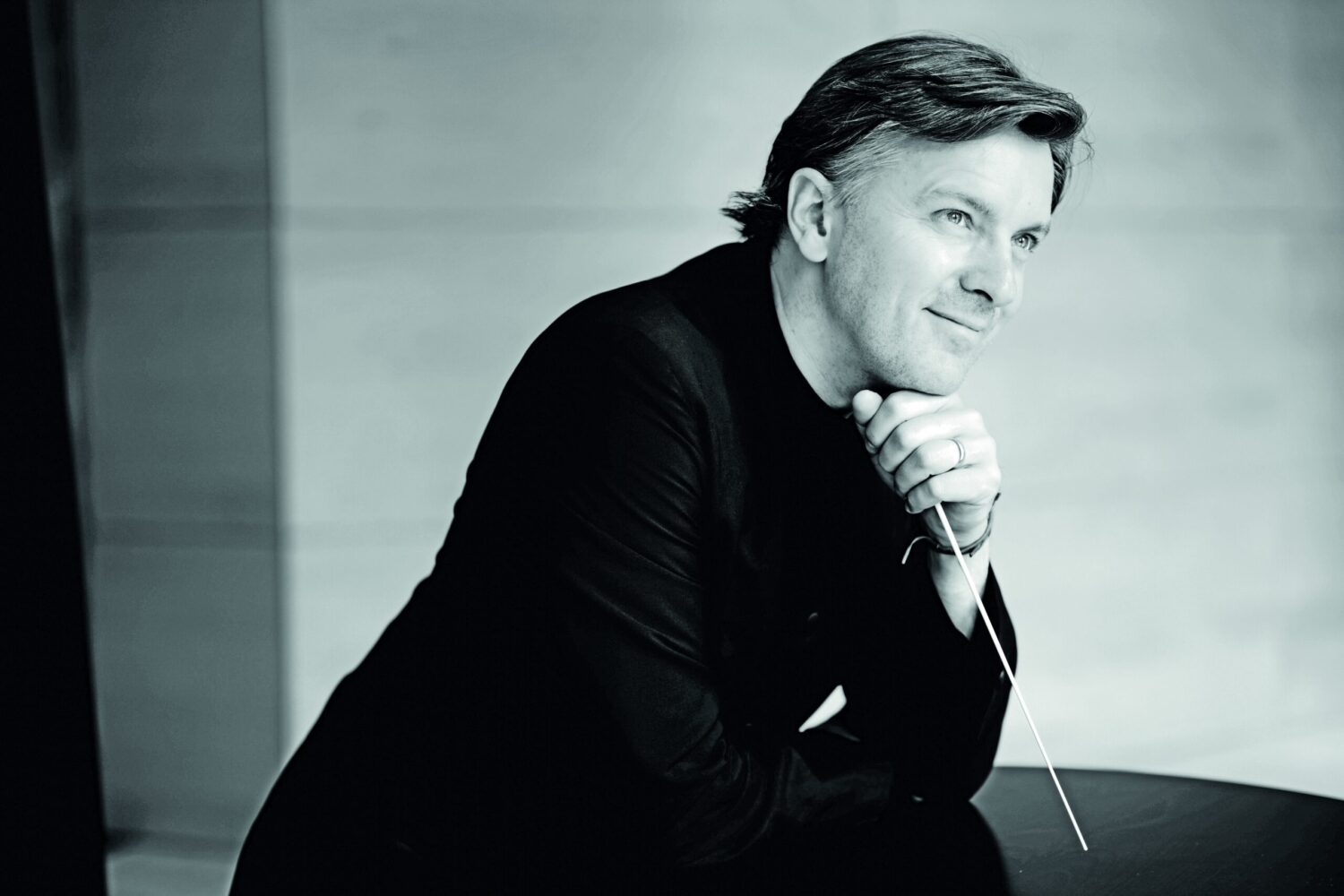 Tomáš Netopil, conductor
One of the world's most sought-after Czech conductors is now in his tenth (and last) year as General Music Director of the Aalto Musiktheater and Philharmonie Essen. Here, he gives a premiere to Wagner's Tannhäuser, Kampe's Dogville and Mozart's Le nozze di Figaro during the 2022/2023 season. He has also staged a new production of Janáček's Katya Kabanova at the Grand Théâtre de Genève. He has collaborated with the Czech Philharmonic as its principal guest conductor at the Rudolfinum in Prague, Smetana Litomyšl and Janáček's May Festival (these days' Leoš Janáček International Music Festival). His other highlights of this season include concerts with Orchestre de la Suisse Romande, Yomiuri Nippon Symphony Orchestra, Orchestre National de Montpellier, and the opening concert of the Concentus Moraviae festival, during which he will lead the legendary Concentus Musicus Wien.
Tomáš Netopil studied violin at the Conservatory in Kroměříž and conducting at the Academy of Performing Arts in Prague. Afterwards, he went on to study at the Royal Academy in Stockholm and at the summer music school in Aspen, where he won the main prize of the American Academy of Conductors in 2003 and 2004 and regularly returns as a guest conductor. In 2002, he won the Sir George Solti Conducting Competition in Frankfurt am Main. He is the artistic director of the successful The International Summer Music Academy in Kroměříž, which he founded in 2018.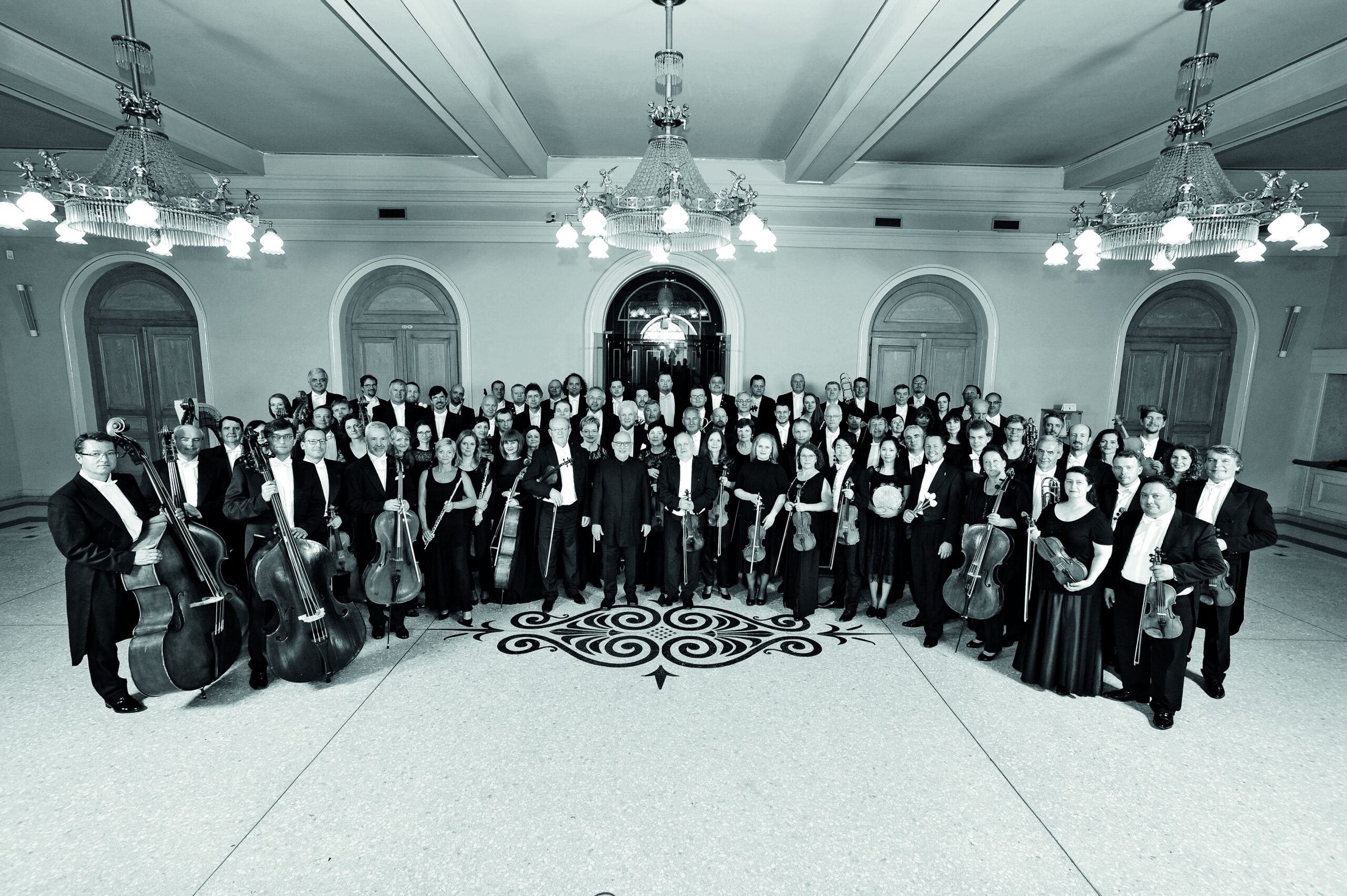 Filharmonie Brno
Roots of the orchestra date back to the 1870s, when young Leoš Janáček sought to establish a Czech symphony orchestra in Brno. Today's Filharmonie Brno was founded in 1956 by merging the radio and regional orchestras. Since then, it has been one of the top Czech orchestras in terms of size and significance. It has toured thousands of concerts around the world, is a regular guest at festivals, records for a number of labels and even has its own record label since 2020. The orchestra's history has seen many conducting personalities such as B. Bakala, F. Jílek, P. Altrichter, J. Bělohlávek, Sir Ch. Mackerras, J. Hrůša or T. Netopil. Since the 2018/2019 season, Dennis Russell Davies has been the Chief Conductor and Artistic Director of the Filharmonie Brno.
The Philharmonic is also an organizer of several festivals (Špilberk International Music Festival, Moravian Autumn, Easter Festival of Sacred Music, Exposition of New Music, Mozart's Children) and sponsors the children's choir Kantiléna and its own Orchestral Academy.
It operates in the 1873 neo-Renaissance Beseda House, which celebrates its 150th anniversary this 2022/2023 season. Currently, a new modern concert hall designed by the team of architects Tomasz Konior and Petr Hrůša and acoustician Yasuhisa Toyota is being in preparation.
Videos