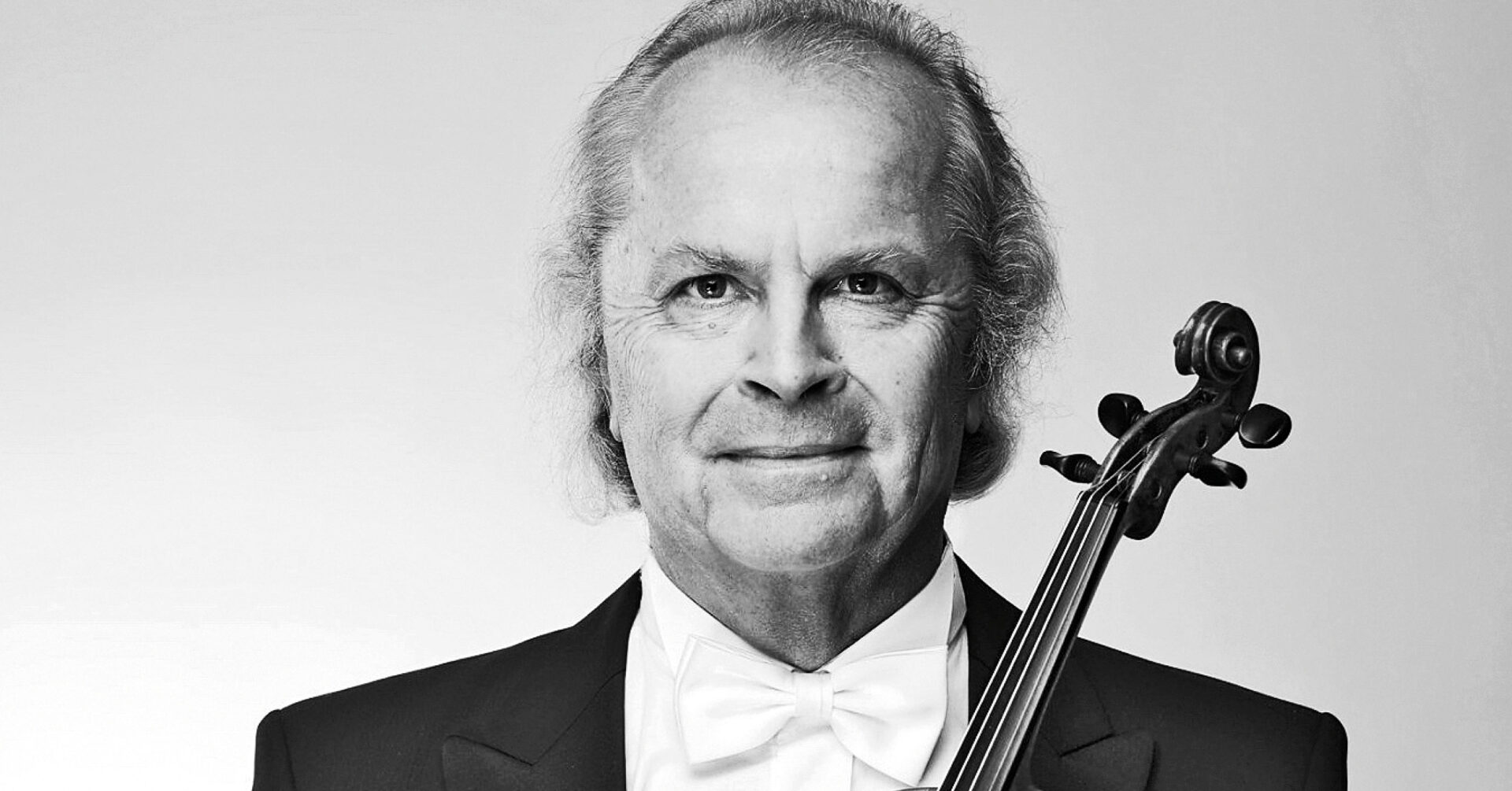 Václav Hudeček
Václav Hudeček Masterclass
Who
Barocco sempre giovane
Soloists
Václav Hudeček, violin
Iva Svobodová, violin
Marie Hasoňová, violin
Matteo Hager, violin
Where
Chateau Mikulov
Program

J. A. Hasse Sinfonie a quattro no. 6 in g minor op. 5
A. Vivaldi Concerto in E flat major no. 5 "La tempesta di mare" for violin, strings and continuo op. 8, RV 253
A. Vivaldi Concerto in a minor no. 8 for two violins, strings and continuo op. 3, RV 522
A. Vivaldi Antonio Vivaldi Concerto in b minor no. 10 for four violins, cello, strings and harpsichord op. 3, RV 580

–break–

E. H. Grieg Holberg Suite for strings op. 40
J. S. Bach Concerto in D major for three violins and strings, BWV 1064r
The renowned violin pedagogue Václav Hudeček will lead master classes at Mikulov Chateau and will also present himself as a performer. And who else should stand by his side but three of his pupils: Iva Svobodová-Kramperová, Marie Hasoňová and Matteo Hager? Together with the Barocco sempre giovane orchestra, they will perform works by Antonio Vivaldi, Edvard Grieg and others.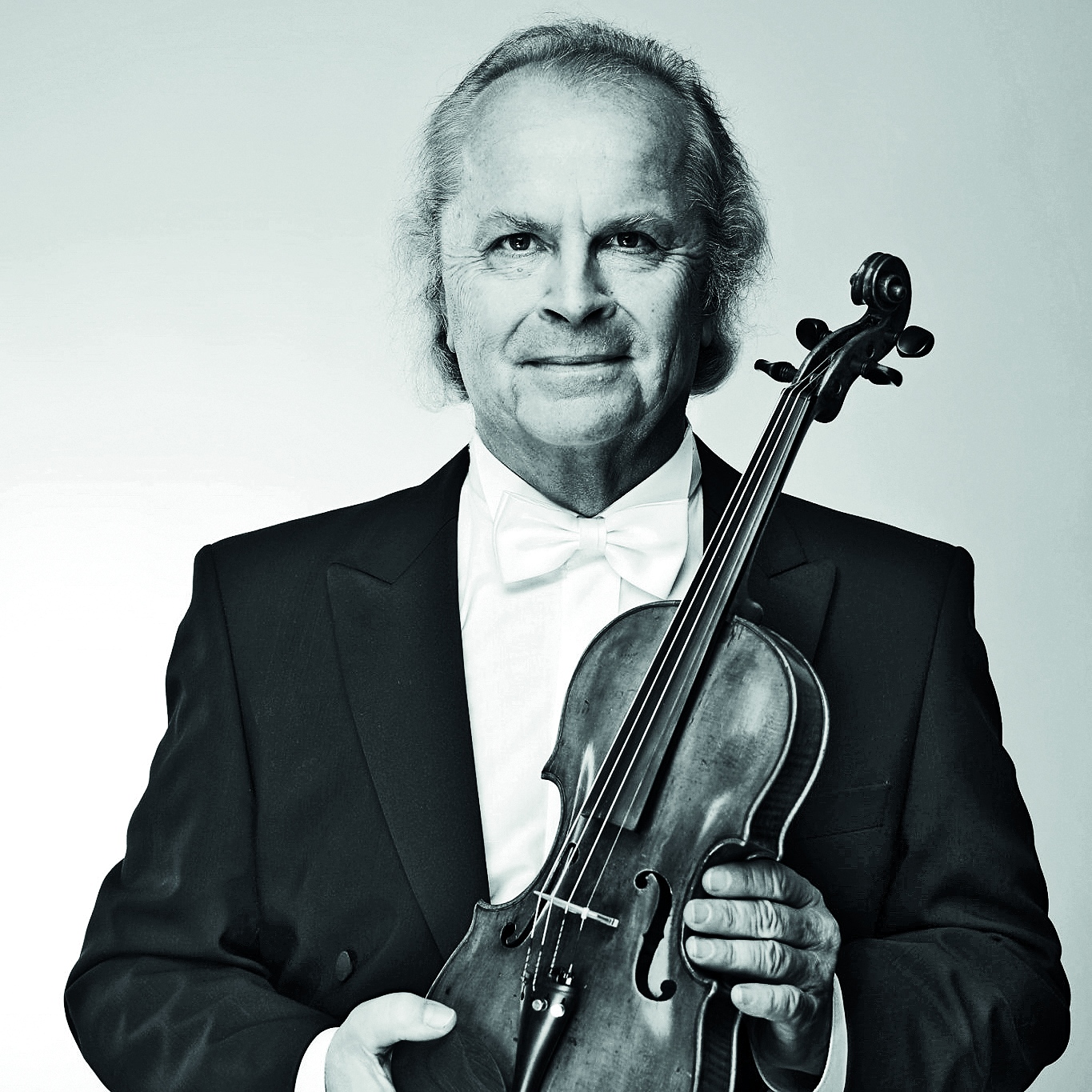 Václav Hudeček, violin
Václav Hudeček is a Czech violin virtuoso, one of the stalwarts of Czech concert art. At the age of fifteen, he performed in London with Royal Philharmonic Orchestra, where he was heard by the legendary David Oistrakh. Predicting a successful career, Oistrakh offered him pedagogical help and from 1970 until Oistrakh's death in 1974, Hudeček was his pupil. At the same time, he studied at the Academy of Performing Arts in Prague under Prof. Václav Snítil. Since his London debut, he has performed all over the world on the most prestigious stages (Sydney Opera, Carnegie Hall), festivals (Osaka, Salzburg) and with the world's finest orchestras (Berlin Philharmonic). He continues to embrace the legacy of David Oistrakh and other greats of the Russian violin school, and has collaborated with the tradition of Oistrakh, Kogan and Sitkovetsky. Hudeček has made several recordings for Supraphon, many of which have received prestigious awards. He bases his repertoire on older music, but often expands it to include 20th century music. He systematically helps the emerging Czech performing generation by organising summer violin courses in Luhačovice, presenting outstanding talents at the Festival of Music in Prague and hosting them at his concerts throughout the Czech Republic.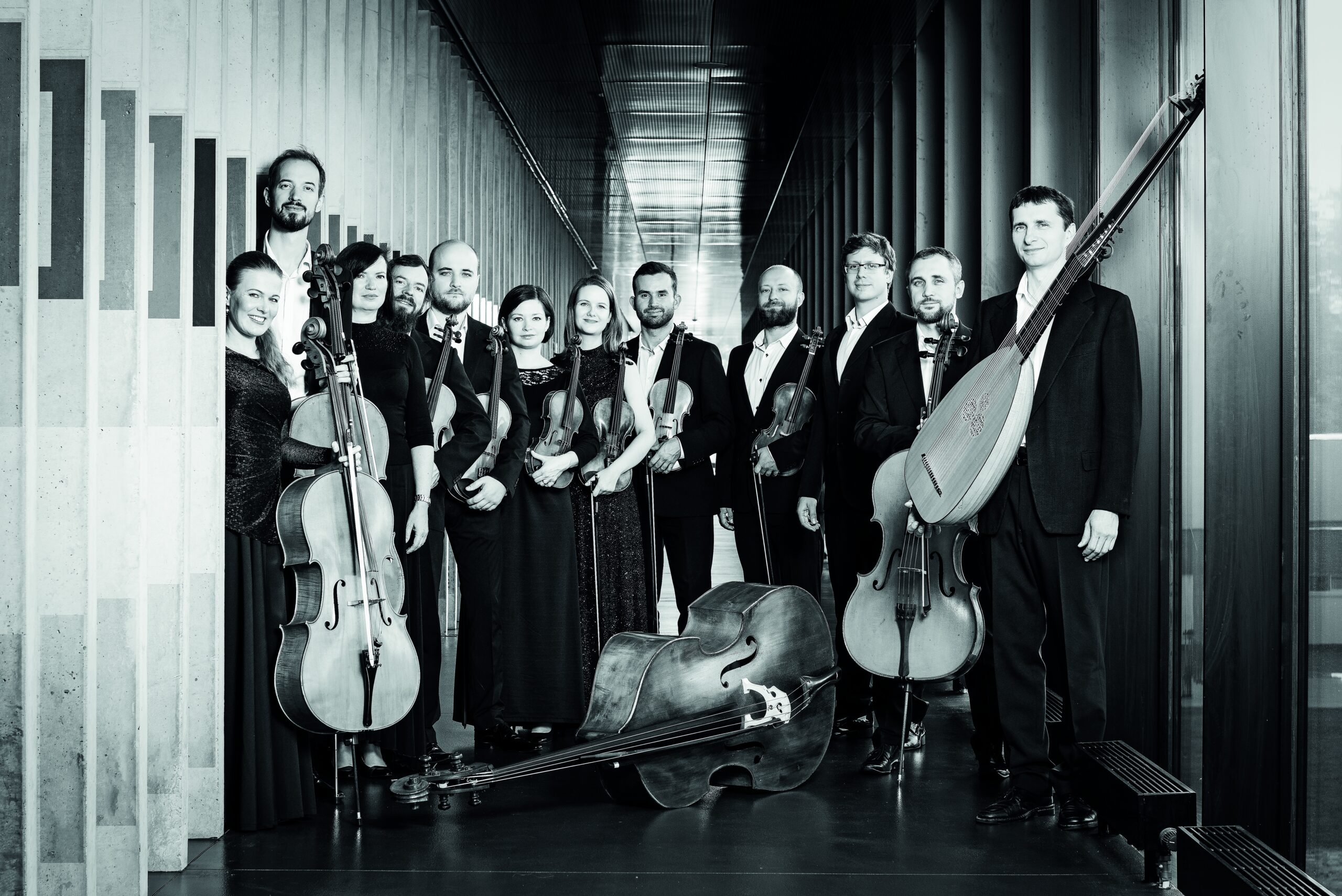 Barocco sempre giovane
"Baroque still young" is a chamber ensemble composed of top young professional musicians. It specialises in the interpretation of late Baroque works but does not omit works from other stylistic periods. The ensemble was founded in 2004 by Prof. Josef Krečmer who is also its artistic director. The ensemble has already performed at many major events and has also appeared at both domestic and foreign music festivals (Prague Spring, Smetana's Litomyšl, Brno International Music Festival, Festival Concentus Moraviae, Mitte Europa Festival, The Ohrid Summer Festival, Nitrian Music Spring, Le Quattro Stagioni, Kammermusik um halb acht Basel, Bach Istanbul'da etc.). Its concerts have been broadcasted live by Czech Television, Televize Noe and Czech Radio, and recorded on CD. They organise their own subscription concert series. The ensemble works with leading Czech and foreign soloists including Jan Mráček, Václav Hudeček, Jana Boušková, Dagmar Pecková or Giuliano Carmignola and others.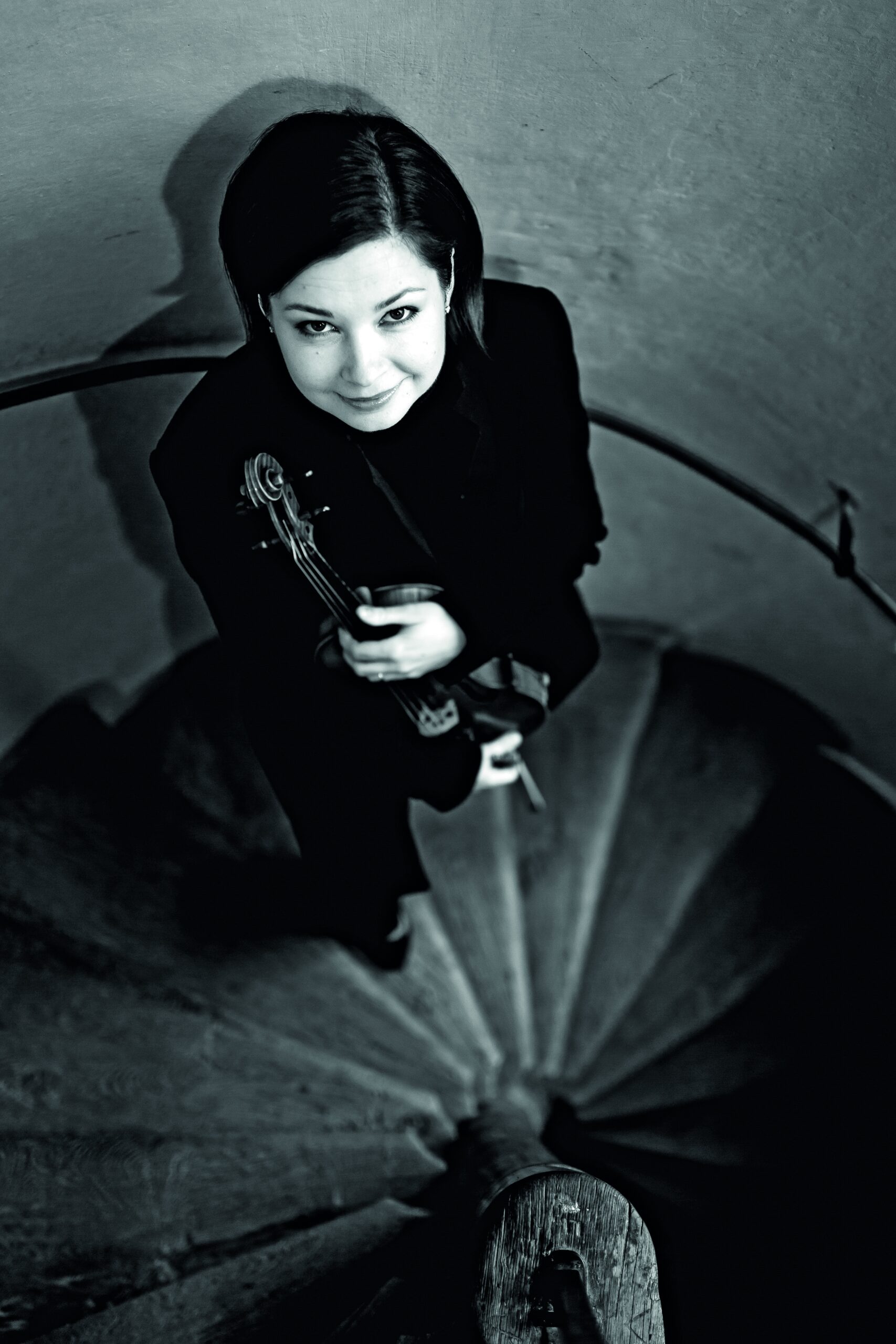 Iva Svobodová-Kramperová, violin
Iva Svobodová-Kramperová, a graduate of the Faculty of Music at the Academy of Performing Arts in Prague, is a sought-after soloist and chamber musician, collaborating with such artists as Václav Hudeček, Jiří Bárta, Ivan Ženatý, Barbara Maria Willi, Radek Baborák, Alfréd Strejček, Václav Vonášek and many others. She studied violin at the Pardubice Conservatory, Prague Academy of Performing Arts and participated in many performance courses. She received numerous competition awards, became a Yamaha scholarship holder and a laureate of the Leoš Janáček International Competition. She is soloist and concertmaster of the chamber ensemble Barocco sempre giovane, collaborates with several orchestras and teaches violin at the Pardubice Conservatory.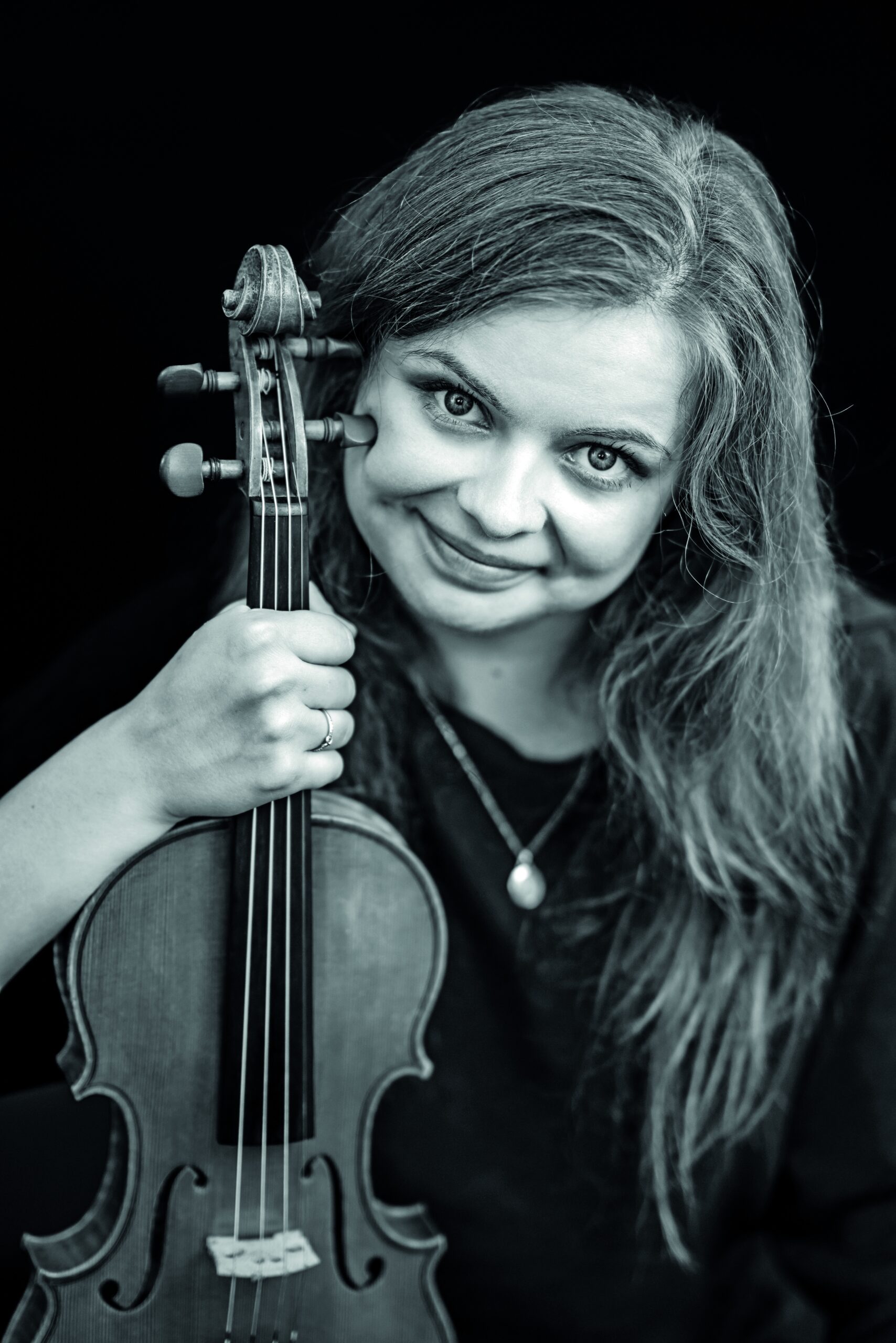 Marie Hasoňová,
violin
Marie Hasoňová's first musical steps began in South Moravia at the Mikulov Music School with Irena Mrázková. This was followed by studies at the Prague Conservatory under Jiří Vodička and Jiří Fišer. After completing her bachelor's studies under Pavel Kudelásek at the Academy of Performing Arts in Prague, she began her master's studies in Lucerne, Switzerland, under Igor Karšek. In 2019–20 she was also a student at the MDW University in Vienna. She extends her education by participating in masterclasses of world-renowned violinists such as Ray Chen, Christian Tetzlaff and Renaud Capucon. She has won numerous awards at international violin and chamber music competitions and is a graduate of the Orchestral Academy of the Czech Philharmonic.
As a soloist, she has collaborated with numerous orchestras (Czech Radio Symphony Orchestra, Brno Philharmonic, Hradec Králové Philharmonic, Prague Chamber Philharmonic) and has performed at the Dvořák Prague Music Festival, Prague Spring Festival, Festival of Music and Antonín Dvořák Příbram Music Festival.
In addition to solo and orchestral playing, she is also intensively involved in chamber music. Together with Petr Holman, she has released a CD of works for violin and viola by Bohuslav Martinů, and together with the Italian pianist Tommaso Carlini, she is working to promote this composer abroad. During her tenure with the Quasi Trio, she became an aspirant of the internationally renowned European Chamber Music Academy. Marie is a successful interpreter of mainly classical music, but she is also dedicated to historically informed interpretation and, thanks to her Moravian roots, to folk music.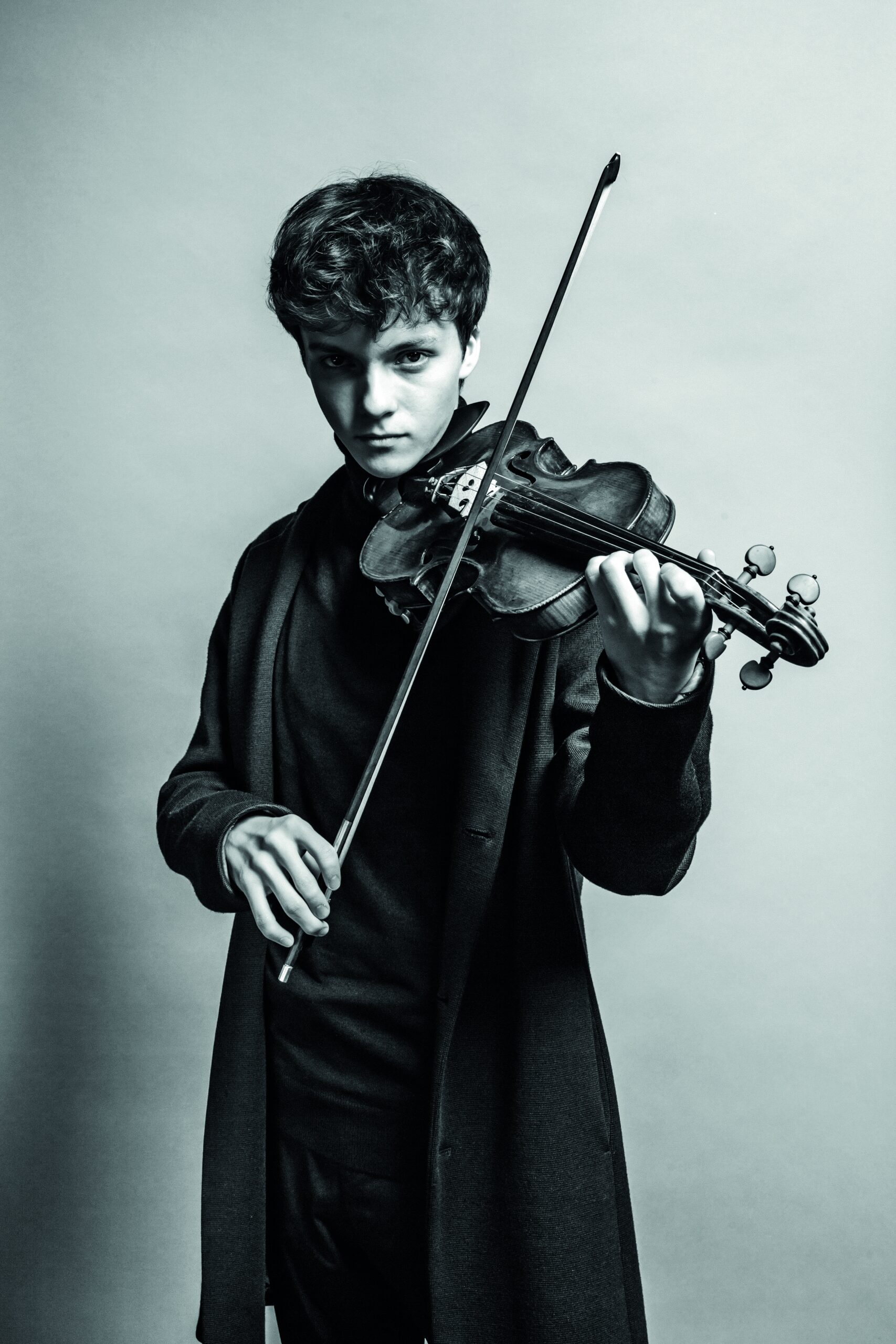 Matteo Hager,
violin
Matteo was born in 2003 into a Czech-American family. He started playing the violin at the age of four at the Ilja Hurník Primary Art School in Prague, and continued his studies with Jiří Fišer at the Gymnasium and Music School of Prague. He is currently a pupil of Prof. Rodney Friend at the Royal Academy of Music in London, where he received a talent scholarship.
He is a laureate of many important awards from Czech and international competitions (International Violin Competition of J. Micka, Václav Hudeček Academy, Manhattan International Music Competition, France Music Competition, International Music Competition in France, Augustin Aponte 2022 in Spain), he has attended
masterclasses with Augustin Hadelich, Jan Mráček, Ivan Ženatý, Dalibor Karvay and other virtuosos, and has performed alongside violinists Václav Hudeček, Josef Špaček, cellist Tomáš Jamník and other prominent musicians.
As a soloist, he has appeared at international festivals (Dvořák Prague, Festival of Music and Pardubice Spring), cooperating with conductors as Tomáš Netopil, Robert Kružík, Radek Baborák, Marek Šedivý, Chuhei Iwasaki and Jan Kučera. He has collaborated with the Bohuslav Martinů Philharmonic, the Prague Symphony Orchestra, the West Bohemian Symphony Orchestra and the Pardubice Chamber Philharmonic.
In addition to violin, Matteo is also a composer. His composition "Threnodie" for violin and orchestra, which is dedicated to the victims of the war in Ukraine, was performed at the Dvořák Prague 2022 festival and at the 2022 Festival of Music at the Rudolfinum.

Videos