Vranický brothers in a company of their contemporaries Mozart and Haydn in an interpretation of prominent Czech violinist Ivan Ženatý, National Theatre soloist Marie Fajtová and classical orchestra Ensemble 18+ in a former Liechtenstein residence.
Franz Aspelmayr (1728–1786)
Sinfonia in f
1. Adagio, 2. Allegro, 3. Largo e dolce, 4. Menuet grazioso – Trio – Allegro
Wolfgang Amadeus Mozart (1756–1791)
Voi avete un cor fedele, KV 217 – aria for soprano
Pavel Vranický (1756–1808)
Concert for violin and orchestra in C major
1. Allegro moderato, 2. Adagio, 3. Rondeau
INTERVAL
Wolfgang Amadeus Mozart
Non so piu cosa son, cosa faccio – aria from The Marriage of Figaro,
KV 492
Antonín Vranický (1761–1820)
String Quartet No. 2 in A minor, Op. 13
1. Allegro moderato con affetto, 2. Adagio cantabile, 3. Rondo allegretto,
4. Menuetto grazioso/Presto assai
Wolfgang Amadeus Mozart
Motet for soprano Exsultate, jubilate KV 165/158a
1. Allegro, 2. Andante, 3. Allegro
Joseph Haydn (1732–1809)
Concert for violin and orchestra in G major, Hob. VIIa:4
1. Allegro moderato, 2. Adagio, 3. Allegro
MARIE FAJTOVÁ – Soprano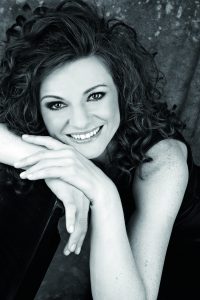 The Czech soprano Marie Fajtovástudied at the Prague Conservatoire, first piano (1992–98) and later opera singing under the mentorship of Jiří Kotouč (1998–2003). Currently, she is developing her voice skills under the American soprano Nancy Henninger. She was a finalist of the Antonín Dvořák International Singing Competition in 2004, where she received the Prague Symphony Orchestra Award. In 2008 she won the Grand Prize in the Barbara Hendricks International Vocal Competition in Strasbourg. Marie Fajtová was a soloist of J. K. Tyl Theatre in Plzeň in 2005/06 seasonand since the 2006/07 season, she has been a soloist of the National Theatre Opera in Prague. She performed in Germany (Regensburg and Mannheim), Estonia (Estonian National Opera in Tallinn), Finland (Finnish National Opera) or France. In 2015, she performed as Mozart´s Donna Anna in Teatro Verdi in Trieste. In 2007–2011 she guest appeared also at the Prague State Opera. She has also collaborated with Czech Philharmonic, Prague Philharmonia, Prague Symphony Orchestra etc., and with first class conductors such as Jiří Bělohlávek, Tomáš Netopil, Asher Fish, Kari Tikka and Gianluigi Gelmetti. Throughout her career, Marie Fajtová has performed at the concert halls in many European countries (Spain, Poland, Germany, the Netherlands), Japan, Vietnam, Thai-wan, Brunei, Korea, Malaysia, Thailand and Ceuta or even Africa. Baroque music marks a special part of her artistic work, which is realized in cooperation with ensembles Capella Regia Prague, Collegium Marianum, Collegium 1704 and Camerata Nova. At the International Music Festival Prague Spring 2004, she performed as Primislao in Baroque pasticcio Praga nascente da Libussa e Primislao. In 2006, she starred in Handel´s Alcinafor the festival in Valtice and also ang Serpina in La serva padrona at the International Music Festival Český Krumlov. In 2009, Marie Fajtová took part in a recording of a CD Pensive Songs, as well as in recording of a valued CD Il diamante, Serenata ZWV 177 by Jan Dismas Zelenka.
IVAN ŽENATÝ – Violin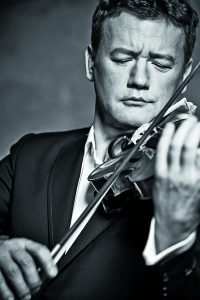 Winning the Tchaikovsky International Violin Competition immediately followed by debut engagements with the Moscow and Czech Philharmonic meant the springboard for the international career of Ivan Ženatý. Other successes include First Prize at the Prague Spring Competition, as well as being a chosen laureate of the UNESCO International Rostrum of Young Performers. The subsequent years following his victories were highlighted by violinist's orchestral and solo debuts in London, Berlin, Amsterdam, Vienna, Zurich, Tokyo, New York, Buenos Aires, Madrid and Jerusalem. The musicianship of Ivan Ženatý has been mostly influenced by his personal encounters with Nathan Milstein, Ruggiero Ricci and André Gertler. Also, studies at the Tchaikovsky Conservatory in Moscow under Igor Bezrodny had the greatest impact on his technical approach to the instrument. The great Czech musical tradition was passed on to Ivan Ženatý through his mentor Josef Suk. It resulted in many subsequent years of professional partnership and later culminated in a recording of the complete works of W. A. Mozart. Other collaborations included many great artists such as Yehudi Menuhin, Yo-Yo Ma, Serge Baudo, Valery Gergiev and Neville Marriner. With his exceptional wealth of repertoire including more than 50 violin concertos, he is a favoured guest artist with many international orchestras and, known for his versatility, his engagements also include solo recitals and chamber music collaborations. Ivan Ženatý's recordings have always aroused the enthusiastic acclaim of listeners and music critics. His prolific output of over 40 CD's includes the complete works of Telemann, Bach, Mendelssohn, Schumann, Schulhoff, Dvořák and Grieg. His new recording of the complete works of Antonín Dvořák has received particular attention, as well as has his recording of both violin concertos by J. B. Foerster with the BBC Symphony Orchestra London and its music director Jiří Bělohlávek. Ivan Ženatý's work as an acclaimed teacher makes a natural counterbalance to his performing and recording activities. He has taught at the Hochschule für Musik in Dresden and was invited to join the faculty of the Cleveland Institute of Music during the autumn 2012. His summer activities also include teaching at the Meadowmount School of Music. Thanks to the Harmony Foundation of New York, Ivan Ženatý plays rare Giuseppe Guarneri del Gesu violin made in 1740. He reaches a broad public without abandoning the world of classical music at all. Besides the technical perfection one would expect, he is also appreciated for his taste, style and captivatingly beautiful tone. That is why music critics, fellow musicians and audiences are call him "the most important Czech violinist of this time."
ENSEMBLE 18+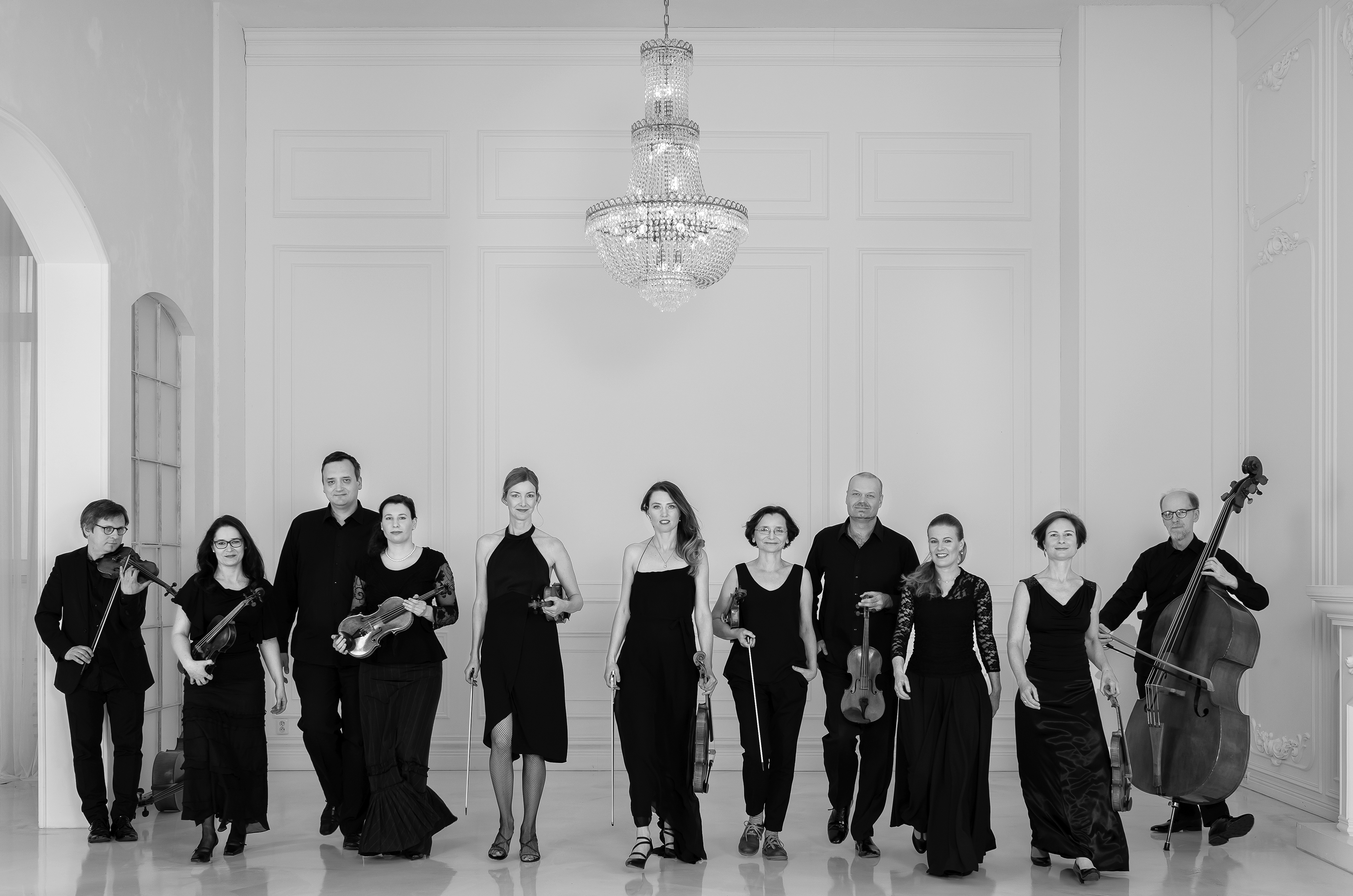 Chamber orchestra Ensemble 18+ focuses on historically informed, but non-orthodox performance of 18th century music. As indicated by its name, the ensemble also performs the music of the late baroque and classical era to early romantic composers. Initiated by conductor and harpsichordist Vojtěch Spurný, Ensemble 18+ was established in 2009. The basic idea was to apply the principles of historically informed performance of early music while playing the modern instruments. Its setup, which members remain consistent, matches that of Jiří Antonín Benda's orchestra at the court of Duke Friedrich in Gotha, German. The concertmaster of the ensemble is Magdalena Malá. Ensemble 18+ is frequently performing on chamber music festivals and also contributes to the realization of many musicologist projects, such as the reconstruction of Dove é amore, é gelosia by G. Scarlatti or modern premiere of Pygmalion by J. P. Rameau, performed at Smetana's Litomyšl. Ensemble's activities include the performances of J. A. Koželuh's operas in modern premieres. Many soloist collaborations include artists as Kateřina Englichová, Karel Košárek, Milan Řeřicha, Jiří Bárta, Roman Patočka and many others. Together with Ivan Ženatý, Ensemble 18+ the Czech Republic during the live broadcast of the European Broadcasting Union Christmas Day in December 2018. In 2015, the ensemble participated in recording of baroque oboe concertos (with oboists Vilém Veverka, Dominik Wollenweber and harpsichordist Barbara Maria Willi).
BUY TICKET: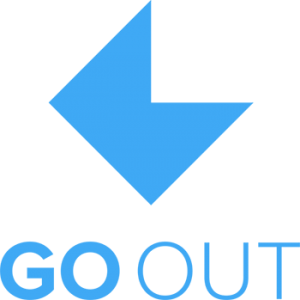 MAJOR PARTNER OF THE CONCERT: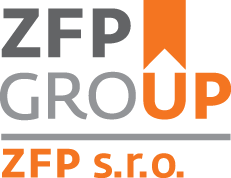 PARTNERS OF THE CONCERT: