Complete implementation of concertos for two harpsichords by Johann Sebastian Bach in the Chapel of St. Cyril and Methodius in Břeclav, a prominent building of Liechtenstein architects.
Johann Sebastian Bach (1685–1750)
Concert in C minor for two harpsichords and strings, BWV 1062
1. Andante e Piano, 2. Allegro assai
Antonio Vivaldi (1678–1741)
Sonata in A minor for cello and continuo, RV 43
1. Largo, 2. Allegro, 3. Largo, 4. Allegro
Johann Sebastian Bach
Concert in C major for two harpsichords, BWV 1061
1. [without a tempo marking], 2. Adagio ovvero Largo,3. Fuga. Vivace
Johann Melchior Pichler (1695–1780)
Trio in D minor, č. 16
1. Intrada Andante, 2. Allegro, 3. Aria, 4. Menuet
Johann Sebastian Bach
Concert in C minor for two harpsichords, BWV 1060
1. Allegro, 2. Largo ovvero Adagio, 3. Allegro
EDITA KEGLEROVÁ – Harpsichord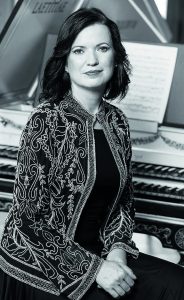 Edita Keglerová graduated from the Pilsen Music Conservatory and the Academy of Performing Arts in Prague under Prof. Giedré Lukšaité-Mrázková. She further pursued her studies in the master class of Jacques Ogg at the Royal Conservatory in The Hague and then at the Royal Academy of Music in London. In 2007, she defended her doctoral thesis on Interpretation and Theory of Interpretation at the Academy of Performing Arts in Prague. She is a laureate of several international music competitions. As a soloist or member of chamber ensembles, she has performed in many important concert halls not only in Europe but also overseas (Japan, New Zealand, Africa, USA). She cooperates with many ensembles, including the Prague Baroque Ensemble, Hipocondria, and Barocco Sempre Giovanne. In 2004, she founded with flutist Julie Braná the Accento ensemble. She is now recording together with the Hipochondria Ensemble a unique complete edition CD set of harpsichord concertos by J. A. Benda for ARTA music publisher. In 2003 – 2005 she taught at the Janáček Academy of Perfoming Arts in Brno. Since 1996, she has taught harpsichord at Jan Neruda Music Grammar School in Prague. In 2011, she became a professor at the Prague Music Conservatory and continues to teach there to the present. She has repeatedly led master classes of harpsichord at the Summer School of Early Music in Prachatice.
MONIKA KNOBLOCHOVÁ – Harspichord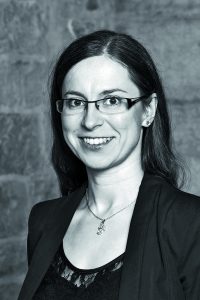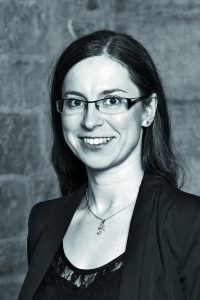 After the Prague Conservatoire graduation, Monika Knoblochová studied a harpsichord at the Academy of Performing Arts in Prague under the Giedrė Lukšaitė-Mrázková. She also broadened her knowledge by consultations with Zuzana Růžičková. Her further studies include Dresdner Akademie für alte Musik, Hochschule für Musik in Cologne, Royal Conservatoire of The Hague and Hochschule für Musik und Theater in München. In 2011, she finished her postgraduate doctoral studies at the Academy of Performing Arts in Prague. Throughout her musical career, Monika Knoblochová was many times awarded, for example the third prize and laureate award of the Prague Spring, prize of the Bohuslav Martinů Foundation or the third prize and laureate award of the "16. Grosser Förderpreiswettbewerb" in München. In 2002, she was awarded the prestigious Davidoff Prix. She is regularly recoding both early and contemporary music for Český rozhlas, therefore participating on many recordings as harpsichord compositions of B. Martinů, viola da gamba sonatas of J. S. Bach, inventions of J. S. Bach and J. Novák, work for harpsichord of J. Teml, flute/cello and piano sonatas of L. Koželuh or CD with work of V. J. Tomášek. She is a founder of concert series called "Hudební salón Café crème", which she organizes since 2008. These concert series feature combinations of early and contemporary music, as well as spoken word, dance and theatre, all in regards of the inventive dramaturgic plan. She also teaches at the Academy of Ancient Music (the department of the Masaryk University in Brno) and at the Academy of Performing Arts in Prague.
JIŘÍ PARTYKA – Violin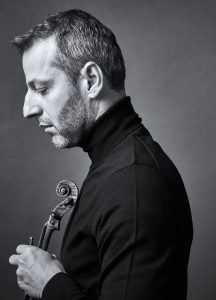 Jiří Partyka, born in Valtice, enrolled in the violin department at the Conservatory in Brno under Professor Jiří Besperát. These studies were followed by studies at the Academy of Performing Arts in Prague in the master class of Professor Jindřich Pazdera. In 1998, he performed as soloist on the Brno Chamber Orchestra's tour throughout the USA. As a concert master, he has worked with the Talich Chamber Orchestra and also as a guest concert master with the Salzburg Chamber Philharmonic. He currently holds the post of a concert master of the St. Gellért Academy Orchestra in Szeged in Hungary. He is a member of the Czech Radio Symphony Orchestra in Prague as a first deputy concert master. In 2014, he performed with the Pavel Haas Quartet at a festival in Glasgow. Jiří Partyka is the founder and the artistic director of the LEDNICE|VALTICE MUSIC FESTIVAL (LVHF).
LUKÁŠ SVOBODA – Violoncello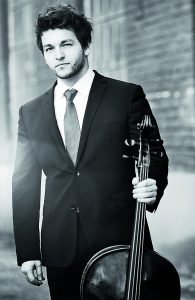 Lukáš Svoboda started to play cello at the primary music school in Břeclav under L. Volejník when he was 7 years old. Next year, he was awarded the second prize in the national competition of primary music schools in Trutnov. In 2004, he enrolled in the Brno Conservatory, where he studied in the class of M. Zicha. Under his tutelage, Lukáš Svoboda was twice awarded the third prize in the National Conservatories Competition. Then, in 2008, he was invited to International Cello Conference in Israel, where he collaborated with many prominent artists as J. Starker, B. Greenhouse, M. Strauss, R. Kirchsbaum, L. Claret and others. He also completed masterclasses under the mentorships of K. Rodin, M. Kliegel, M. Fukačová, M. Kaňka, D. Selly or E. Rattay. He graduated from the Janáček Academy of Music and Performing Arts (class of Prof. J. Podhoranský) in 2016. His solo career includes performances with Pilsen Philharmonic, Janáček Academic Orchestra, Ensemble Opera Diversa, Brno Contemporary Orchestra, Gustav Mahler Philharmonic, Musica Nova, Břeclav Chamber Orchestra and others. He is a member of Brno Philharmonic from 2011. In 2015, Lukáš Svoboda was invited to the recording process of a profile CD of Pavel Zemek Novák, specifically of his cello sonata. He is a founding member of Slovanské kvarteto ("Slavic Quartet") and Moravské violoncellové duo ("Moravian Cello Duo"). He is also a member of Wallinger Quartet, Brno Cellists and soloist of a chamber ensemble Czech virtuosi. He performs regularly as a soloist or a chamber player on the festivals within the Czech Republic and abroad.
BUY TICKET: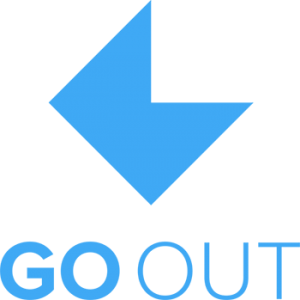 PARTNER OF THE CONCERT: