Antonio Vivaldi (1678-1741) Concerto in B-flat major, RV 167

I. Allegro, II. Andante, III. Allegro

Carl Philipp Emanuel Bach (1714-1788) Concert for basoon in A-minor, H.432, Wq. 170

I. Allegro assai, II. Andante, III. Allegro assai

Basoon – Michaela Špačková

Antonio Vivaldi (1678-1741) Concerto for Bassoon in A-minor, RV 497

I. Allegro molto, II. Andante molto, III. Allegro

Basoon – Denisa Beňovská

interval

Giovanni Battista Sammartini (1700-1775) Sinfonia in A-major for strings and continuo, J-C 62

I. Presto, II. Andante, III. Presto assai

Henrik Philip Johnsen (1717-1779) Concert for 2 basoons in F-major

I. Moderato, II. Largo e staccato, II. Vivace

MICHAELA ŠPAČKOVÁ – BASSOON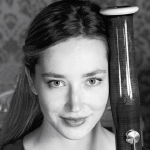 (who was born in Prague in 1993), graduated from the Prague Conservatory, from High School, and from the Gymnasium and Music School of the City of Prague. She is currently studying at the Hanns Eisler University of Music in Berlin under Professor Volker Tessmann.
She has won numerous awards from national and international competitions including Prague Spring, the Carl Maria von Weber competition, Circolo Cameristico Piemontese, "Città di Chieri", Concertino Praga,, Intermusica Birkfeld and others.
Her solo debut was at the age of seventeen when she appeared with PKF – Prague Philharmonia. This was followed by performances with orchestras such as the Czech Philharmonic Orchestra, the Prague Philharmonic Orchestra. Prague FOK, ORF Wien – the Vienna Radio Symphony Orchestra, the Brno Philharmonic Orchestra, the Opole Philharmonic Orchestra and others.
She was a member of the Orchestral Academy of the Czech Philharmonic Orchestra, PKF – Prague Philharmonia and the EUYO – European Union Youth Orchestra.
She cooperates with pianist Lukáš Klánský and harpsichordist Daniel Trumbull. She is a member of the 'Fagotiky' Girl's Bassoon Quartet and several chamber ensembles in Berlin. Every year he performs at the Fränkische Musiktage festival with renowned European musicians and in other festivals across Europe.
DENISA BEŇOVSKÁ – BASSOON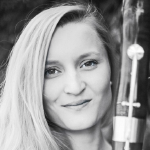 Denisa Beňovská was born in 1992 into an artistic family in Bratislava. After graduating from the Prague Conservatory, she joined HAMU. In 2017, she successfully passed the exams at "Felix Mendelssohn Bartholdy University for Music and Theater" in Leipzig, Germany's oldest musical university, where she studied under famous professor Jorge Michael Thoméo. As a soloist she has lately showcased through a performance of W.A. Mozart's Concerto in B minor with the Talich Chamber Philharmonic and a joint performance with Václav Hudeček as part of the Festival of Music in Prague (Concerto for violin and bassoon by G. P. Telemann, accompanied by the Baroque Orchestra of the Prague Conservatory). She is a member of successful chamber ensembles (the Kalabis Quintet, the Girls' Bassoon Quartet, Trio Tributo and others), with whom she regularly performs on concert stages in the Czech Republic and abroad.
She has also won a number of awards, both at home and abroad. They include First prize at the LFA – Rataje nad Sázavou competition for soloists in 2015. With her Kalabis Quintet woodwind ensemble, she received two 1st prizes at the Austrian ISA 2014 competition. Other awards include 3rd prize and the title of winner at the Henri Tomasi International Wind Quintet Competition in Marseilles in 2015, and 1st prize at the Karl Ditters of Dittersdorf competition in Vidnava in 2014.
As an orchestral performer she has been a guest performer with the Talich Chamber Philharmonic, the Czech National Symphony Orchestra, the Prague Chamber Orchestra, the Prague Symphonic Ensemble, the Berg Orchestra, the National Theatre Chamber Orchestra, and others.
VIVALDI COLLEGIUM PRAGUE
Vivaldi Collegium Prague was founded in 2016 as a chamber ensemble of top musicians, concert masters and leading players from various Czech orchestras. Its reputation has grown thanks to the natural performance of musicians who deliver their art with joy and who enthral the audience with their performance. The ensemble sensitively recognizes musical styles and dramatically brings the audience closer to the time the musical works were created.
BUY TICKET: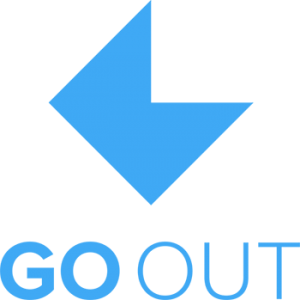 PARTNERS OF THE CONCERT: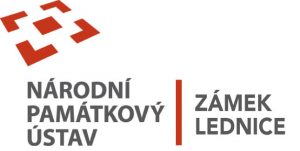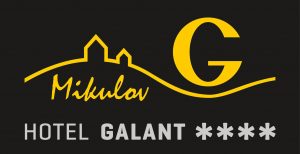 The ticket for the concert includes wine tasting of the Winer Nad Sklepy.