Dear ladies and gentlemen,
We would like to inform you, together with our colleagues and performers, that the concert on October 6th at 7:00 PM at the Church of St. James the Elder, Regina Coeli, will be a tribute to Patricia Burda Janečková. It will also serve as a token of gratitude for her involvement in the LVHF program celebrating young talents, new beginnings, and artists at the start of their artistic careers.
The concert evening will feature the Boni pueri boys' choir and the Wranitzky Kapelle under the baton of conductor Marek Štilec.
After careful consideration within our programming, we have decided to introduce the young and talented soprano, Adéla Řehořová, who, at the age of 16, is at the beginning of her singing career. We sincerely believe that she has a promising career ahead. Details about Adéla's abilities and experiences have been prepared for you in her biography; please read more about her young talent below. We are grateful that Miss Adéla Řehořová is willing and capable of accepting collaboration in this situation and performing a demanding repertoire for the audience, as a tribute to our colleague.
Patricia Burda Janečková left us on the first day of October. It was her wish not to inform anyone about her health condition and to focus her energy on herself.
For more information, you can contact us at pr@lvhf.cz.
CONCERT PROGRAM "REGINA COELI"
October 6th / Friday / 7:00 PM
Performers:
Boni pueri, boys' choir
Wranitzky Kapelle
Marek Štilec, conductor
Soloist: Adéla Řehořová, soprano
Location: Church of St. James the Elder, Lednice
Repertoire:
L. Hofmann: Regina Coeli (world premiere)
G. F. Händel: Rejoice greatly
L. Hofmann: Messe St. Alois, Badley D8
C. Franck: Panis Angelicus from Mass in A major, Op. 12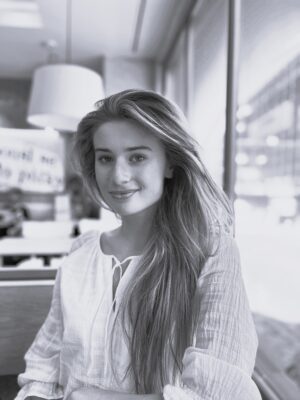 Adéla Řehořová has been devoted to singing since her early childhood, and it brings her daily joy. At the age of six, she participated in her first singing competition, which she won, becoming the absolute winner. This was followed by several more singing competitions where she consistently placed at the top.
In 2013, she was admitted to the Children's Opera Prague. Under the guidance of Mrs. Jiřina Marková, she performed at the Estates Theatre, the National Theatre, the State Opera Prague, and many other leading Czech theaters. Currently, she is a student at the Gymnasium and Music School of the City of Prague, where, under the guidance of Prof. Magda Bělohlávková, she deepens her knowledge of the Italian vocal technique bel canto. Since 2015, she has also been a student of Prof. Renée Nachtigallová at the Václav Talich Music School.
Adéla is a successful graduate of the MenArt scholarship academy, where, under the guidance of Kateřina Kněžíková, she participated in numerous cultural events. She highly values her participation in the Prague Spring Festival in 2020 and her collaboration with the Symphonic Orchestra of the City of Prague (FOK), with whom she performed at the Municipal House in the spring of 2022. In the same year, she guested with Václav Hudeček at the Christmas concert during the Music Festival in Prague, accompanied by the chamber ensemble Barocco sempre giovane and the Austrian boys' choir St. Florianer Sängerknaben. She also sang as part of the Václav Hudeček Academy 2023 and the Music Festival in Litoměřice, accompanied by the South Bohemian Philharmonic.
Furthermore, a documentary film titled "Talent" was made about her, which was broadcast on ČT Art in 2021.