Charvátská Nová Ves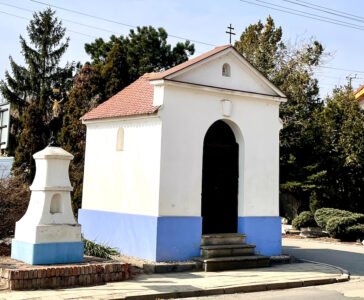 The premises of the Sokolovna in Charvátská Nová Ves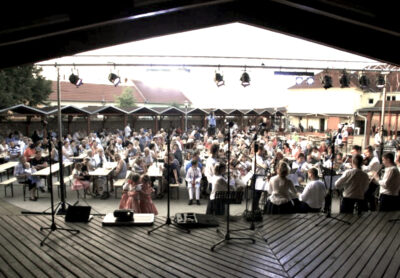 Address: Tyršův sad 206/4, 690 06 Břeclav
Czech Republic
A Croats Arrival to Valtice and the Liechtensteins
The expansion of the Ottoman Empire into the Balkans was main reason for the arrival of the Croats to the area of not only the then Lower Austrian Valtice. After the conquest of Constantinople (today's Istanbul) in 1453, Belgrade in 1521 or the threat to Vienna itself eight years later, a part of the Balkan Christian population was pushed further and further north across the Danube River. Their arrival was supported by the Liechtensteins because after the Hussite wars and the wars with the Hungarian king Matthias Corvinus, the population declined and several villages around Valtice even disappeared. Additionally, the Valtice line of the Liechtensteins became actively acquainted with the problems and fate of the Croats directly on the Turkish battlefront, because for example Georg Hartmann I. from Liechtenstein (1475–1542) and his grandsons Jiří Erasmus (1547–1591) and Georg Hartmann II. (1562–1585) served here as commanders of the imperial troops.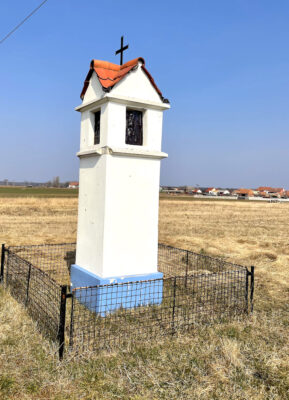 However, this was not a one-time process – quite the opposite. The arrival to the Liechtenstein dominion of Valtice took place in several waves of migration. The first one, under Georg Hartmann I. in 1533, saw the rebuilding of the previously deserted village of Poštorná and the foundation of today's Charvátská Nová Ves, also known as Dolní and Horní Charváty (Under Krabattn and Obern Krabath).
During the second one, under his grandson Georg Hartmann II., a second village was newly founded in the summer months of 1570 – Hlohovec (or Lohovec in the local dialect). Unlike Poštorná, the Croats did not rebuild the extinct village Aloch, but chose a place for a new village near the already built ponds of Lednice. The name of the village did not refer to the newly settled Slavic population originally from the Balkans but was based on the name of the place that belonged to the bishops of Passau in the Middle Ages.
Miroslav Geršic, historian
---