Lednice Minaret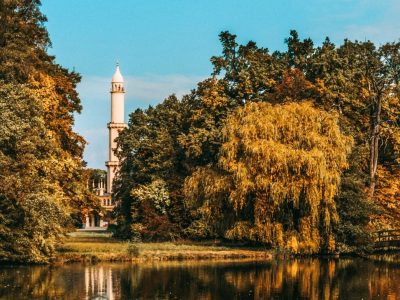 Lednice Minaret is about 62 meters high romantic lookout tower located in the park of the Lednice Chateau. It is the oldest preserved lookout tower in the Czech Republic, the only minaret on the Czech territory and the tallest building of this type outside the Islamic countries as well. Initiated Alois I of Liechtenstein, the building was built at the turn of the 18th and 19th century by architect Josef Hardtmuth. However, Hardtmunth had to deal with many complications during construction, as it was necessary create a support system and solid grate at first to prevent the building from falling through due to the soft swampy subsoil. It was also necessary to build a special spindle scaffold that allowed to carry heavy stone blocks.
The architect connected the mosque with the minaret. The mosque is a quadrilateral building with an arcade gallery, above which are located eight rooms originally with souvenirs from travel to Asia and Africa. The interior of the rooms is decorated with Moorish drawings and quotes from the Koran, which were painted by the Viennese painter Josef Geyling. While traveling around, the nobility stopped to rest right there. Above the base there is a tower with three galleries, with a total of 302 stairs leading to the highest one. From the top of the tower you can see the chateau park, the Pavlov Hills, the White Carpathians, and even the top of the St. Stephen's Cathedral in Vienna.
Other interesting facts and noteworthy information will be told at the doc. Krejčiřík's lecture.
Barrier-free entrance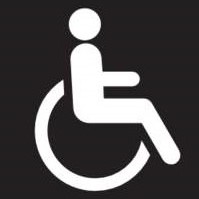 Parking: Lednice square (paid) or from the Riding Hall's side on the street 21 April (paid)

Lednice Minaret is the oldest preserved lookout tower in the Czech Republic, the only minaret on the Czech territory and the tallest building of this type outside the Islamic countries as well…
---