COSIMA SOULEZ LARIVIÈRE – Violin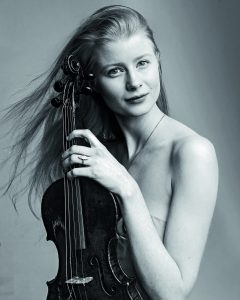 Franco-Dutch violinist started to play the violin when she was three years old in Paris, France. Back then, she was taught by Igor Volochine. When she was eight, she was awarded a scholarship to study at the Yehudi Menuhin School in Cobham, UK, where she became a pupil of Nathasha Boyarsky. Currently, she is studying at the Musik Hochschule in Hannover, Germany, with Prof. Krzysztof Wegrzyn.
Cosima Soulez Larivière has participated in master-classes with Zakhar Bron, Dora Schwarzberg, Lewis Kaplan, Zvi Zeitlin, Ana Chumachenko and Donald Weilerstein. In the summer 2016, she was also invited to participate at the Tanglewood Music Centre, USA, where she has participated in many chamber projects and has performed with Boston Symphony Orchestra and Boston Pops Orchestra, conducted by Stéphane Denèvea.
Her solo career includes performances in Switzerland, Germany, Great Britain, the Netherlands, Belgium, France, Italy, Hungary, Austria, Singapore and Japan.
She has been awarded many prizes, namely the 3rd and the prize for the best interpretation of the commissioned work at the 2018 International Joseph Joachim Violin Competition Hannover, Germany, the 1st prize at the inaugural Bartók World Competition in Budapest, Hungary. She has also obtained similar prizes in Austria or Italy (Brahms Competition in Pörtschach, Austria, Postacchini Competition in Fermo, Italy). In 2018, she was invited to take part in 'Chamber Music Connects the World', Kronberg Academy. Furthermore, she was invited to the Verbier Festival Academy in 2018 and received the APCAV Award. She is a recipient of the ESU Music Scholarship, UK (2015), the Live Music Now Hannover e.V. Scholarship, Germany (2015), the Deutschland Stipendium (2016) and the Studienstiftung des deutschen Volkes (2017). She plays on a Jean-Baptiste Vuillaume from 1850, kindly lent to her by generous benefactors.
MARTIN SEKERA – Piano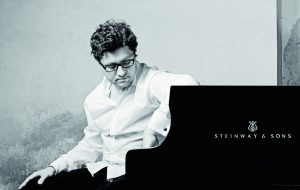 His exceptional talent was first spotted at the early age of three years by the distinguished educator, Prof. Zdena Janžurová. Miroslav was a child prodigy who was ready to take up at the tender age, along with piano he also studied violin. Very soon, he began to reap triumphs not only in concert appearances, but also in numerous junior-performing competitions as both pianist, violinist and chamber player. He made his debut in the film industry in the film Amadeus. As it happened, thedirector, Miloš Forman, was looking for a child actor to play Mozart in his early years. The six-years-old Mirek proved to be the ideal choice, thanks to his unique virtuoso skills at playing violin and piano. Some time after that experience, Mirek decided to concentrate fully on piano and in the following years he studied at the Basic Art School in Prague´s Voršilská Street, from there he advanced to the Prague Conservatory´s class of Professor Eva Boguniová, during his studies he frequently attended classes of Professor Martin Ballý. He then pursued his schooling at the Academy of Music in Prague, with Associate Professor Miroslav Langer. He graduated in 1999 as the Academy´s best solo piano graduate.
While still studying at the two schools, in 1991, he won first prize in the Chopin Competition at Mariánské Lázně. In the following year, he received first prize from the conservatory students contest in Pardubice. He has won first prize from the competition organized by the Prague Academy of Music in 1999, where he also received a scholarship from Yamaha: as well as second prize from the international competition at Gaillard, France (2000), and first prize from the Johannes Brahms International Competition at Portschach, Austria (2002).
Miroslav Sekera makes frequent concert appearances in Czech Republic and in the international circuit, such as the Kennedy Center in Washington D.C., Musikverein in Wien, every year is invited to Japan not only as an outstanding soloist, but also as a chamber ensemble player. For contemporary Boston composer Joseph Summer, Sekera recorded five CDs issued by Albany Records and Navona Records. In 2013 he recorded CD  with violinist Josef Špaček for Supraphon. Last year he received an award from the New York Music Society "Salon de Virtuosi".
He is a lecturer in Iwami Ginzan International Masterclasses in Japan. In 2018 record company Radioservis released CD with his live performance (Janáček, Mozart, Chopin).
BUY TICKET: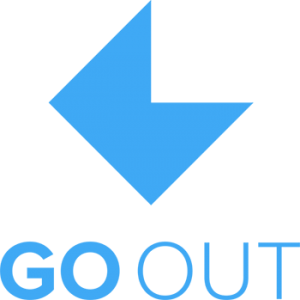 MAJOR PARTNER OF THE CONCERT:
PARTNERS OF THE CONCERT: